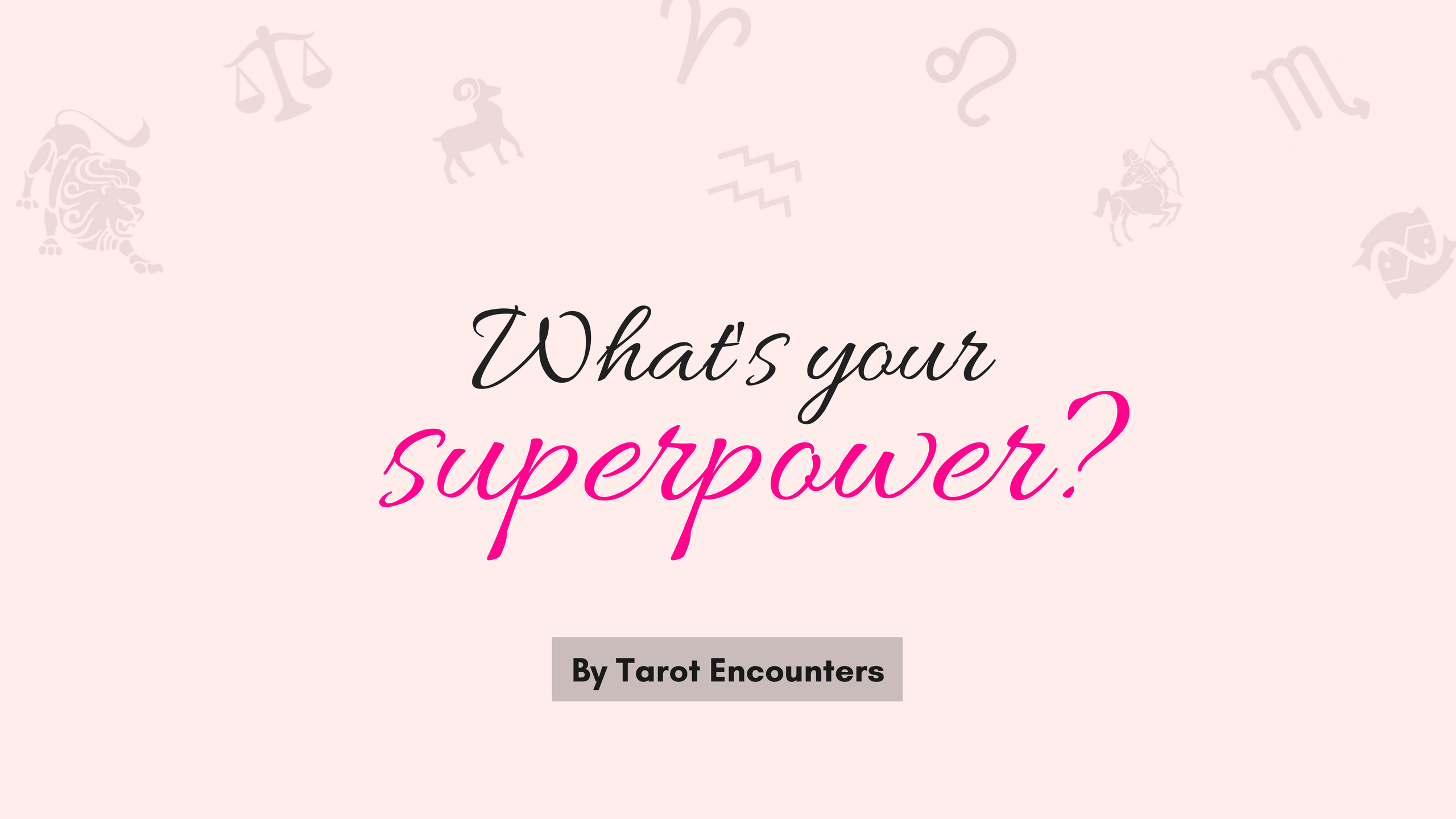 Your superpower is something that is unique to you and that sets you apart. Keep reading to find out what's your superpower based on your zodiac sign.
Aries
Your superpower is your patience and nobody can take that away from you. Although people find you jumpy most of the times, however at an individual level, you are calm and collected. Within you lies all the power and at times it's necessary to calm the mind to listen to the inner voice. Many times you also receive the guidance or messages from an external source so it's pivotal to calm the mental chatter and just LISTEN. Your gentle & child-like nature takes you a notch up in many scenarios of life.
Taurus
Believing in karma is your superpower and the same will help you in transforming your life. You keep pushing your own limits to outshine yourself and this is what makes you a high achiever in life. People look up to your resilience and courage and seek inspiration from you. It's very important to stay connected to Mother Earth and be grounded. Don't shy away from trying something new or moving out of the comfort zone. Tap into your creativity to bring in the best results at work, let your HOPE be bigger than your fear.
Gemini
Your superpower is camouflaging or masking your emotions. A lot can be attributed to the zodiac name- Gemini and it's the essence of duality. Your adaptability to new settings and the underlying curiosity is something that every other zodiac sign should learn from you. Are you utilizing your superpower for your own good? If no, then it's the high time you muster the courage and pull up your socks as a world of new opportunities opens up when you wear your superpower cloak. If you believe in something, then be assertive and seek it passionately.
Cancer
Not jumping the gun is your superpower and you like to observe others before you make your move. Learning and unlearning is a part of life and you are a student of life. It is so very important to keep pausing and seeing where you are headed in life. Your inner voice will guide you in the right direction, only if you choose to do so. You are a very strong individual and you keep passing the vibes- don't mess with me. Pick a course to enhance your skill or learn something new that will take you a notch up.
Leo
Strong emotions and "can't be defeated" attitude is your superpower. Once you set a goal, there is no power that can hamper your performance. May the force be with you kinds. Keep building your physical stamina & mental focus as the same will help you achieve your goals. You also have a strong desire to display the right sexual expression- ahem-ahem. But, it is pivotal to strike the right balance between tamed and untamed energy. Your adventurous nature also lets you explore new things in life.
Virgo
Earth sign, you definitely melted our heart when we pulled out the card and what popped up. You adapt to new situations fairly quickly and you are a great life partner. Need I say more about what's your superpower? You also tend to get away with tricky situations using your charm (I definitely should learn from you). Sharpen up your instincts and skills as the same can take you places. Don't forget to express and shower love on your loved ones. If you haven't yet tried starting up your own venture, then do give it a thought as you will do wonders with your own thing.
Libra
Multitasking is your superpower and that's what sets you apart. But, at the same it's important to have a grip in life as being a multi tasker you may lose focus. As a person, I am also seeing that you keep introspecting what you feel and how you can deal with it. Be mindful of what you are experiencing and how much you dwell in the issues of people around you. Your flexible nature is liked by one and all and this is what takes you a notch up.You are also enticed by intelligent conversations and like to surround yourself with such vibes and people.
Scorpio
You are an authentic person and that's what makes you different from others. You speak from the heart. The lethal combination of these two skills is your superpower. Authentic power is the alignment of your personality with your soul. You have wisdom within you that is craving to come out of the closet. It's super important to find the balance when we speak. Filter out the communication and see how magical stuff starts happening. You are 'you' and that makes you beautiful.
Sagittarius
Reliability & strength are your ultimate superpowers. You are drawn towards royalty and ancient wisdom. As an individual, you believe that by supporting one another, your ability to thrive in the physical world gets enhanced. At times you also create obstacles to help others find the right direction- pat on your back. Keep illuminating your inner knowledge as the same would help you steer your life during tipsy topsy times. Don't let anybody dim your inner light, keep shining.
Capricorn
Sharp intelligence and a protective attitude are your superpowers. You don't shy away when it comes to protecting or shielding the people you love. Pay close attention to the signs that universe shows you. Practicing tolerance and patience is the key and the same will be your guiding force when things go haywire. Since you like to protect you loved ones and the family, it's crucial not get overboard with this feeling. You may end up trespassing the personal space of people and they may find you controlling. Practice 5 minutes of mindfulness on a daily basis.
Aquarius
You are a well of positivity and your playful nature brings joy in life.You like to take mini breaks and charge your energy. Be open to the love and lightness that is entering your life. Your spiritual junkie nature sprinkles happy vibes wherever you go. Go with the flow and let the universe delight you. It is so very important to keep imbibing positive qualities and vibes from your surroundings. If you have a creative bent, then go an extra mile to unleash the creativity. Don't forget to keep renewing the balance and harmony in life.
Pisces
You are full of harmony and your playful nature is a reminder for people to take a chill pill. These two are only required to make this world a better place. You help people cope up during turbulent times but it's also very crucial to show a bit of compassion and empathy while you are comforting others. Your bent towards music and arts makes you explore new things in life. With cooperation and a bit of teamwork, you can up your game in an unexpected way.
Get your own personalized monthly Tarot Reading at Tarot encounters, reach out to us at +91-9829254288.