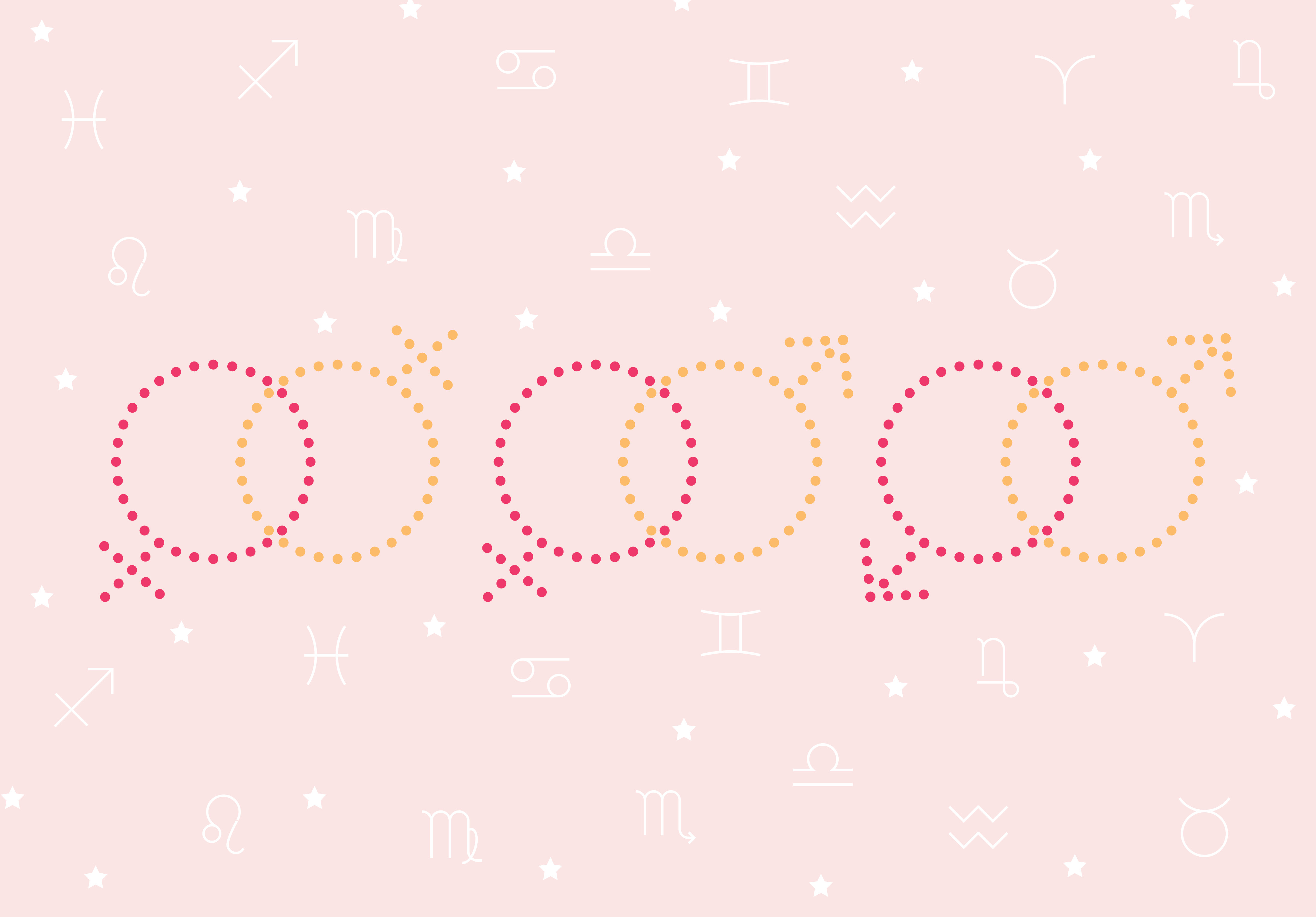 I carry your heart with me, I carry it in my heart. Valentine's Day is just around the corner and here is a surprise for you peeps. Before you go down on your knee or before you make a move to take your lady out on a date, here's what you need to know to up your game. Let's see what kind of a lover are you?
Aries (Mar 21 – Apr 20)
Dreamy and more dreamy, your sixth sense is always active and you can easily predict what's going to happen or what needs to be done. You are somebody who adapts to a new setting quickly (use it to your advantage). As a lover, you like to use your charm and entice your partner. Use your manifestation skills to attract something good. You are also responsive to crowded places, too much bling and light and that's where your charm comes into play. This Valentine's Day, spend some lonesome time with your partner to take your relationship a notch up.
Taurus (Apr 21 – May 21)
It's interesting to see how a fixed sign like yours can go an extra mile to make things work. As a lover, you like to make good changes and transform yourself if the same is helping you and the partner (in the long run). It takes some courage for you to go out of the comfort zone but eventually you do go an extra step. It's very important to seek help from people close to you, especially during turbulent times. Also, as a partner, you have your own quirky tactics to add charm to your relationship. Looks like right now also you are undergoing some changes in life (or in a relationship).
Gemini (May 22 – Jun 20)
"I survived because the fire inside me burned brighter than the fire around me."
This is where your superpower as a lover arises, your inner fire and passion make you come alive during tipsy topsy times. You don't let anybody around you suffer including yourself, one big hit and again you bounce back with more energy. You keep letting go of what's not needed and what's not adding value to the relationship? Is a good thing or a bad thing (only if we know was it something we didn't need). At times we must burn in order to rise from the ashes.
Cancer (Jun 21 – Jul 22)
As a lover, you do show your emotional side in your own way, be it the verbal expression or cooking a meal for your partner or just doing nothing at all and sharing the silence. I am seeing you like to explore new avenues to add some freshness to the relationship. Your creative knack takes it a notch up when it comes to wooing your partner. *smirk*. But, at the same time, you do get distracted and restless while you keep trying new things. Don't let too many emotions flow and create a bit chaos in the relationship. Maintain the balance, the yin-yang balance.
 Leo (Jul 23 – Aug 22)
You are a mysterious love, someone who doesn't open the cards too quickly. As a partner, you definitely believe in the longevity of a relationship. Also, as a partner, you are a bit possessive which sometimes doesn't go down well with others. You like to take things slowly and go with the flow. The power lies within you, so harness that inner energy when need be. Also, I am getting to see that you don't jump the gun too quickly and like to 'wait'. Instead of seeking external perspective (many a time), listen to your inner voice.
Virgo (Aug 23 – Sep 22)
Whoa!! This definitely left goosebumps when the cards popped out. As a lover, you do have a bit of feminine side and you don't mind showing this side. You are a sensual partner and also like to be on the receiving end (not just in bed). As a lover, it's very crucial to keep taking insights and understand what is working and what is not working in the relationship. Don't let your mood pangs become the villain in your relationship. You also like to appreciate beauty in your own way or let's just say you get attracted to beauty and like to get enticed by it.
Libra (Sep 23 – Oct 22)
You are a very calm and patient person and this is your 'superpower' when it comes to being in a relationship. You pay close attention to what others are saying as you keep taking mini insights from external sources. Pat on your back. Instead of procrastinating or pondering over your thoughts too much, make a move and see how it goes. Else, the pattern would keep repeating. Calm your mental chatter when things go a bit faulty or out of control. At times your meek or too much giving nature can be taken as a weakness. Strike a balance that would up your game.
Scorpio (Oct 23 – Nov 21)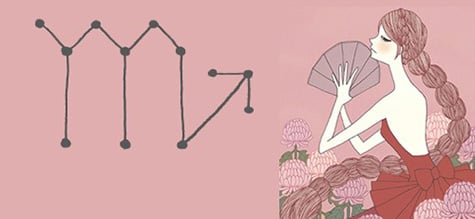 You don't realise your own strengths, do you? All I can see is you have the power to impact somebody's life in a good way but are you using this in a good way. You immensely believe in the karmic cycle and would go an extra mile to keep your karmas in place. Channelise your inner strength as it would definitely, definitely take you places. As a partner, I am seeing you have that playful nature that adds the charm to your relationship. In your own capacity, you try to cooperate with your partner, but while you do so (do a reality check, on how much is too much).
Sagittarius (Nov 22 – Dec 21)
You have infinite love or the emotions within you and for you, the family comes first. For them to be happy or to see them happy you work tirelessly. As a partner, you do show the enthusiasm to shower the care and love for your partner. Your dependable nature and seeking support from people close to you can boost your morale. Too much possessive attitude- what is mine is mine can lead to complications in future, it is important to build the faith and trust while you give each other the much-deserved space.
Capricorn (Dec 22 – Jan 19)
You like to embrace challenges and love taking lessons from it that usually helps you from a long-term perspective.  As a lover in your individual capacity, you are a go-getter and you like to do things (action) instead of just planning. It's very important to keep looking for new perspectives even if the same is coming from your own partner. You believe in karma and you are the ideal mix of fire and air signs when it comes to the traits (as a partner). People look up to you for hope and how to nurture the relationships. Pat on your back, keep shining.
Aquarius (Jan 20 – Feb 18)
Couldn't have been more surprised when the card also sprinkled airy traits. As a lover, you are extremely enthusiastic and like to try out new things. Your inclination towards spirituality make you more resourceful as you are surrounded by people who keep coming back to you for an advice. You don't leave any stone unturned if you decide to embark on a journey (resourceful). In your own capacity, you try to make the situation more easy and fun. As a person you don't tire easily and that can be reflected by your inner strength to keep pushing.
Pisces (Feb 19 – Mar 20)
More than the external beauty, you like to focus on the inner beauty as you are fully aware that the same would remain intact after a few years. Embrace self-love and confidence because when your own bucket of love is empty, you can't offer it to somebody else. Don't allow yourself to get drawn towards arrogance and pride as these two can pull you down and can hamper the relationship. As a lover, you like to take a stand for what you feel is right (also focus on integrity).
Write your own love story this Valentine's Day with us.
Book your Love + Relationship Tarot Reading by calling us at +91-9829254288 or say hi! To us at hello@tarotencounters.com