About Kassa
Introduction
Kassa literally translates to 'House of two'. Living up to its name, Kassa was founded in 2013 by two like-minded contemporary artists, Aarushi and Arpan. By discovering a space between art and design, Kassa seeks exclusivity in natural beauty + upcycling and recycling concepts.
 Brand Story
Kassa is the brainchild of Aarushi and Arpan, the husband-wife duo who share a passion for design. The idea was born years back in 2011 when they both decided to work with each other after realizing that they are a perfect fix when it comes to creating an art/design together. After having completed their masters in the field of design and achieving a professional experience in the same, the creative duo decisively got back together to create "Kassa". The brand helped them explore various design possibilities that they had a fascination for. Thus, they designed leather & Eco-friendly goods and accessories, Sculptural jewellery, Stationery, Graphics, Illustrations, Furniture, Website design and Photography.
What makes KASSA special
An Eye For Detail
Trove your favourite colours at KASSA.Holi(day) 2015.C O L O U R B O M B I N G .#leatherbags #holi #holiday #march2015

Posted by KASSA on Wednesday, March 4, 2015
The brand follows both the Design processes – Form follows Function and vice versa. Their design fits in harmony despite the contrasting nature of various techniques. Reusing, recycling and re-interpretation of materials are one of the major processes involved to curated luxury items, keeping in mind the modern functionality and utility.
Leather Indulgence
Tessellated designs on leather with laser cut pieces have made a novel entry in the designs produced at Kassa. The brand makes use of antique and natural leather, drum dried versus processed leather for products and new buck for Oxfords and Ballerinas. Few artists make products, but art is not high in demand. Collective Craft has therefore brought the craft experience into a product range.
Bespoke Luxury
Bespoke is the epitome of the luxury experience. Kassa keeps customers interested in their products by making them feel unique. As luxury consumers have become more diverse and discerning, the brand also offers bespoke services.
Minimal yet Artistic Aesthetics
The brand possesses a set idea about the look and feel of each product/or a series through prototypes and sampling. Attempting to break away from the cookie cutter, the designer statement pieces aesthetic at Kassa follow simple, bold clean lines, tessellations, Bauhaus, shapes with minimalist and unconventional designs that are not heavily textured but possess the essence of true art. Kassa's designs are primarily urban and there is something for everyone. The brand also keeps collecting interesting pieces on travel visits and photography of all things beautiful remains a great inspirational database for Kassa.
Eco-friendly Essentials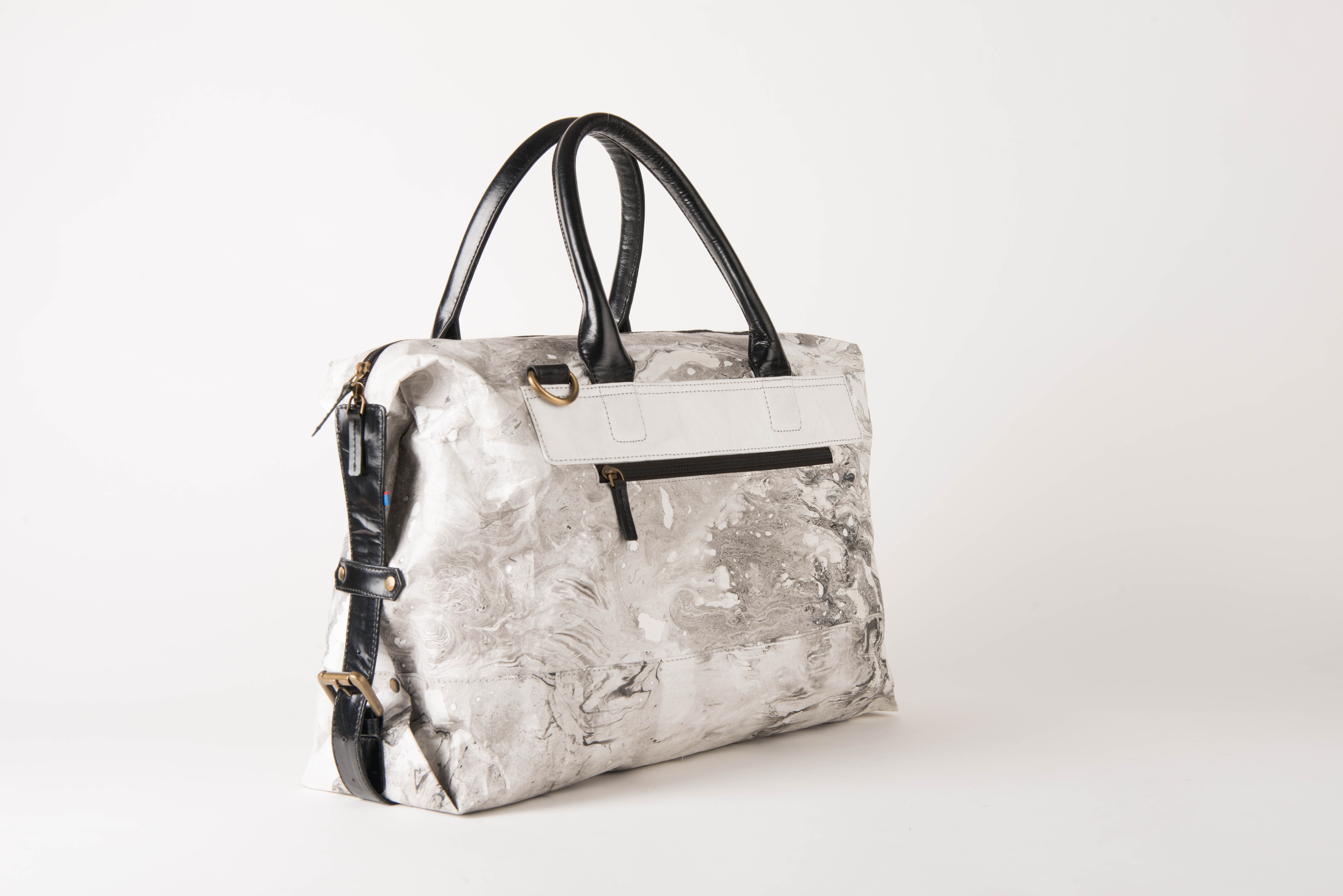 Introducing a range of Eco-Friendly Products crafted using a hybrid material, Kassa's eco-friendly range has all the qualities of a recyclable product. Something for your green minds to chew on! The brand also specializes in accessories that look like paper but can hold your belongings together.
Fast Delivery & Easy Returns
The brand believes in spreading delight through its products and services. The policies are simple and upfront and they strive to make your experience delectable and delightful. With speedy delivery and hassle-free returns, Kassa ensures that the best experience for its customers.
Where you can shop KASSA
Online
Web link – http://studiokassa.com/ 
Facebook – https://www.facebook.com/kassastudio 
Instagram – https://instagram.com/studiokassa/
Flagship Store
Kassa, Hotel Narain Niwas Palace
Narayan Singh Circle
Jaipur, Rajasthan 302004
India
Kassa Studio
22, Sardar Patel RD
Patel Colony, Hathori
Jaipur, Rajasthan 302001
India
Timings:10:00 AM – 8.00 PM
About the Founders
Introduction
Aarushi completed her graduation in Fine arts and went on to complete her Masters in Art direction from MICA (Mudra Institute of communication), Ahmedabad followed by working as an Art Director for 2 years. Alongside, she also worked as a freelancer artist/Graphic designer/painter/illustrator.
Arpan completed his graduation from IICD in hard material and Masters degree from the University of Arts London in Product Design. Post this, he was working independently on an art project for his solo show last year at Jehangir art gallery, Mumbai called "Tea Stories" which turned out to be a success.
Through Kassa, both husband-wife designer team treasure their freedom to think and explore.
A Word From The Founders
"We were like-minded and wanted to do something concrete together. Everything we do at Studio Kassa is because we love working with these products."
-Aarushi
About the Team
The core ideas of Kassa resonate with every mind working behind it. From ideation to development, the team carries out its efforts in creating a solid platform that offers products and services that customers can connect with.
Editor's Pick
1. ORIGAMI CLOUD LAMPS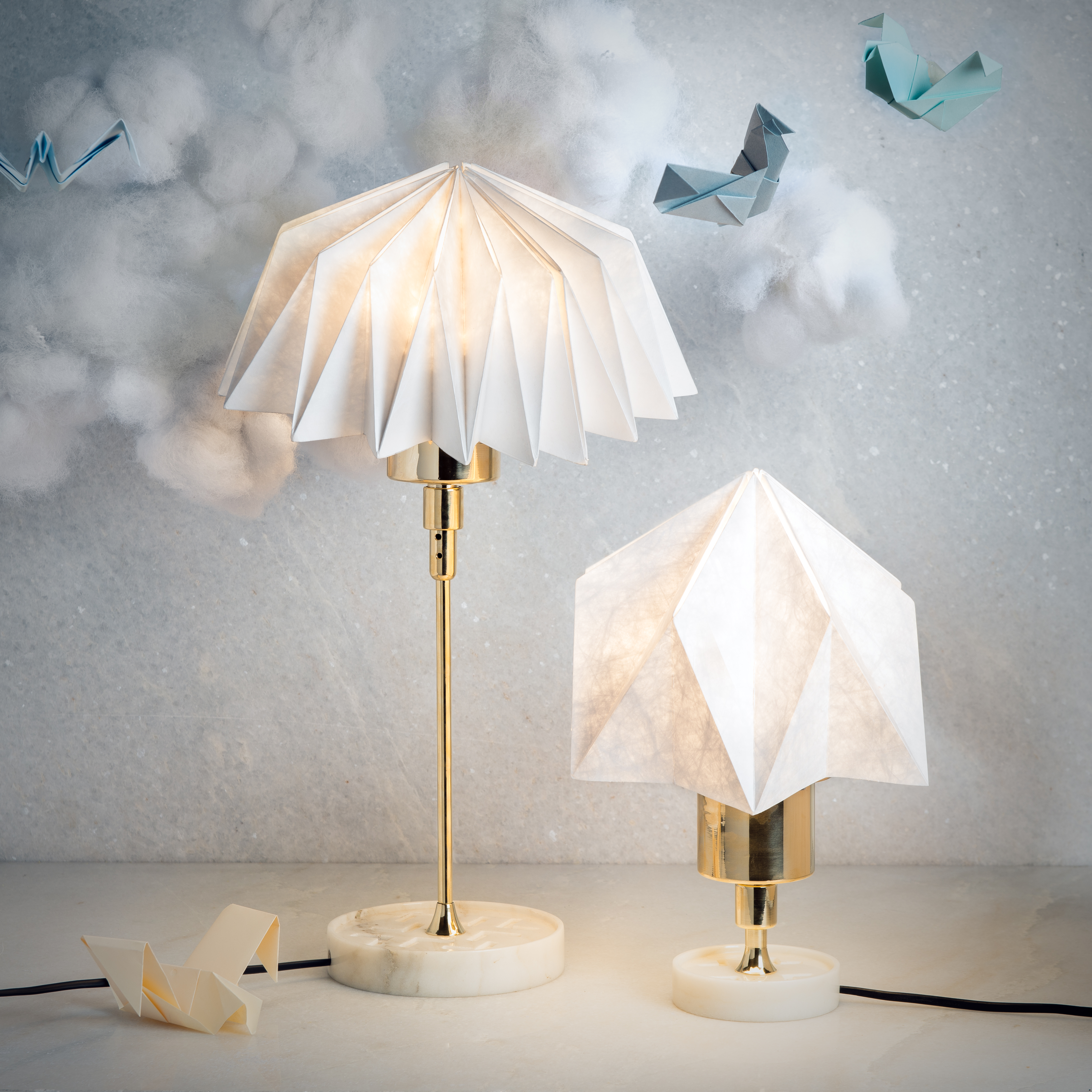 This collection includes bedside lamp, floor lamp, table lamp, pendant lamp (hanging lamp) and wall lamp, inspired by "Origami" which is a Japanese art of folding paper into decorative shapes and figures. The entire collection has been curated using materials that are not only ECO-FRIENDLY in nature, but also waterproof, tearproof and recyclable. The material looks like paper but it's not. Thus, we can call it a sustainable and responsible design.
The inspirations behind this collection are clouds, visualized in origami forms. Each form depicts a different cloud, telling a different story.
This collection is curated from eco-friendly paper, marble base and brass fixtures.
2. LEATHER BAGS & ACCESSORIES
Kassa sees exclusivity in natural beauty. The brand only uses genuine leather, therefore the texture of your product may vary slightly. The products at Kassa are all individually handcrafted using the finest leathers, many of which are oil pull-ups and gives the leather a tremendous strength. The leathers have not been corrected with paint to wane its nature, thus making your item unique and unrepeatable. Natural leather absorbs the oils from your hands, and through ageing assumes a classic, worn look.
3. ECO-FRIENDLY ACCESSORIES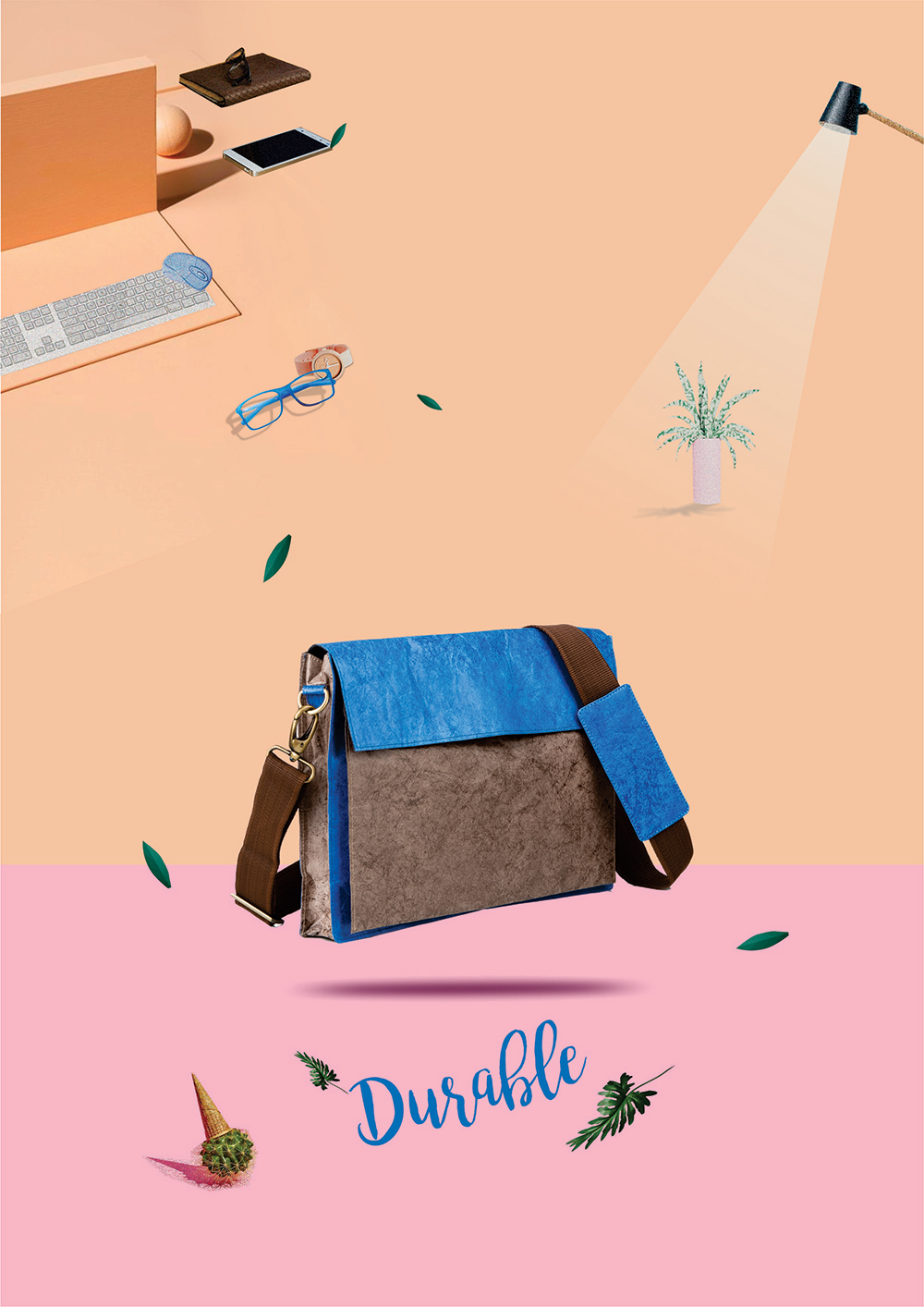 – Appeal: This collection looks like a paper but doesn't tear at all. On the contrary, a small bag can hold up to 10 Kg of weight. So it is light and yet super strong.
– Unique: It is the only bag/shoe/accessory of its kind in India.
– Recyclable: It is curated from 100% recyclable certified material.
– Waterproof: It is waterproof as the liquid doesn't pass through it but vapour does.
– Customization: Any product from this collection has the flexibility to be customized based on colour, graphics, prints etc.
4. CELESTE COLLECTION

Celeste collection at Kassa is inspired by celestial bodies and the ones revolving around us. A premium accessory collection perfect for the evenings, you will wish to own every piece of this range. What's more? The handles and pullers are designed from scratch to lend the touch of personal detailing.
5. CARAPACE COLLECTION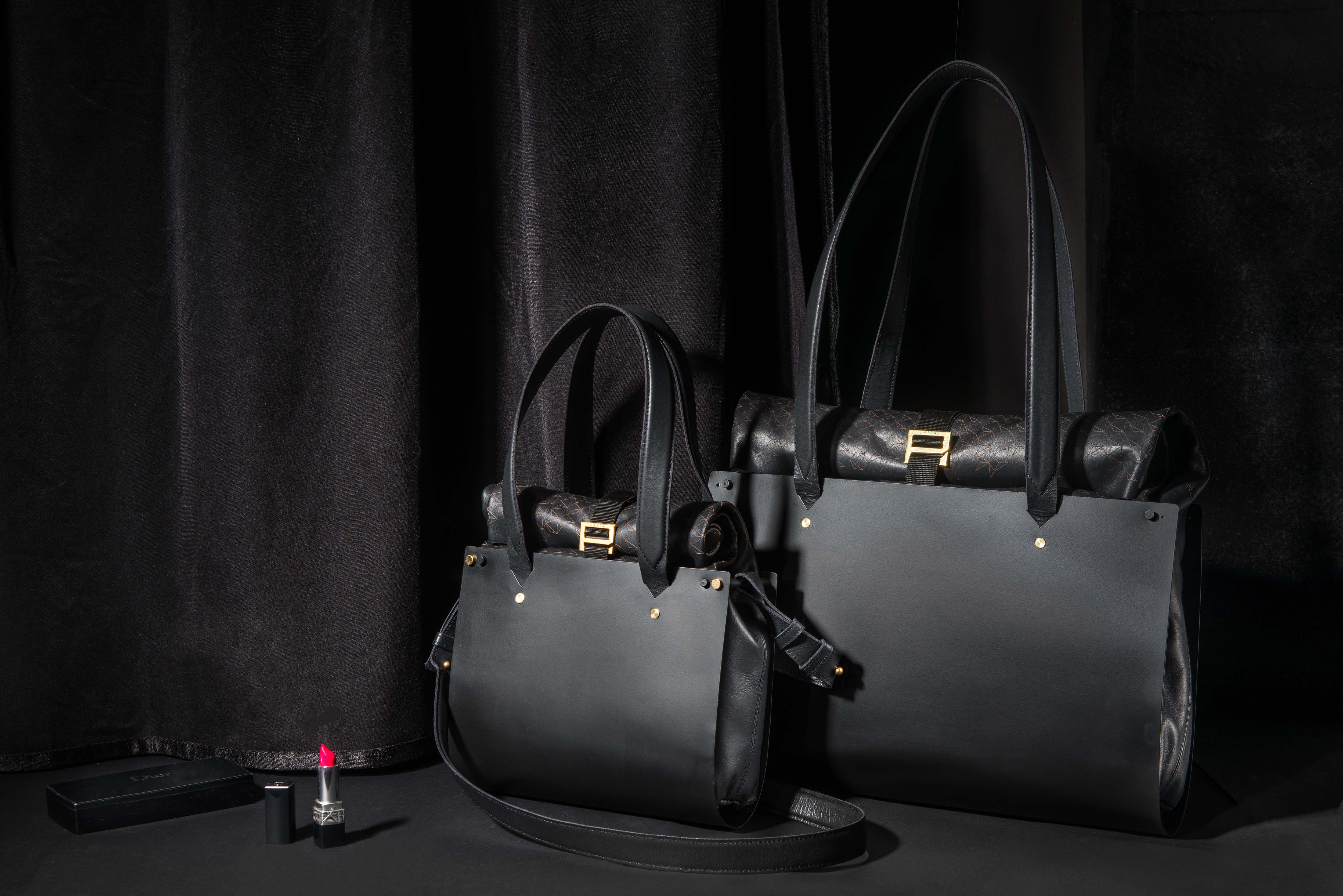 This collection is a unique mix of metal and leather defining an outer hard shell or carapace in matt coating with an inner soft leather case. Tessellations are a part of the brand and so Carapace has it. A premium lightweight flexible range by Kassa, it is an addition to their famous flexure collection with a roll-top closure. Buckles, fixtures etc. are designed at Kassa right from the scratch.
6. CASK COLLECTION
Cask collection seeks inspiration from the Jaipur utensils and sings the song of the old city. Each utensil searched on the streets of Jaipur adds to a story be it a plate, lunch box or pullers made out of spoons. A lightweight premium range for those days when you just want something more than a bag to hold on for the evenings or to add on to your personality. It has one main slot with detachable small 2 pouches Equipped with a combination of 2 colour leathers which jackets all your bills, money and credit cards in style. It easily organizes and keeps everything safe featuring 6 interior card-size slots and 1 main slot.
7. LUNAR JEWELLERY
The lunar palette looks to the evening for inspiration. Large circular forms in different materials depict the shape of a moon. Spherical forms are also reminiscent of planets. They are curated from mixed metal concept, plated well to avoid tarnishing. The beauty of this range lies in the fact that once creates, it cannot be repeated exactly in a similar way as it is made from lost and found barks or branches. New designs can be prepared with more pieces, designs and different shapes and sizes.
8. OCEAN JEWELLERY
Ocean Jewellery is inspired by cuttlebone which is an ancient technique and nature's gift to the jeweller. It is very lightweight and easy to work with but difficult to achieve fine details on the surface of the cuttlefish. The design can be carved with the basic tools of an artisan jeweller. Every piece of jewellery starts off with a concept. The designs under this range are inspired by natural textures, which are mainly organic and fluid forms. Each and every piece is made of brass which is handmade sculptural jewellery specially crafted personally at home.
9. MAGIC WALLETS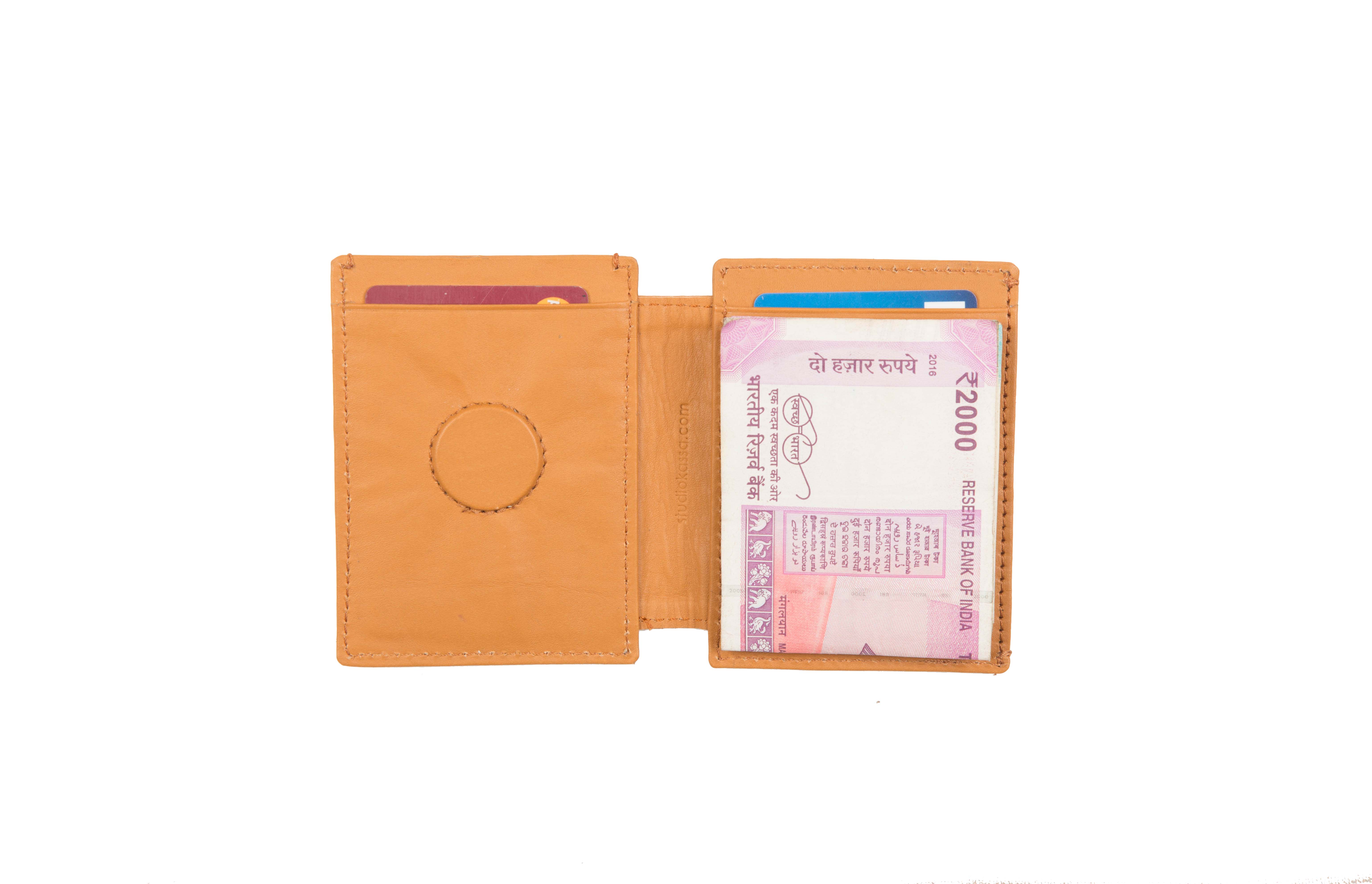 Magic wallet secures all your bills and credit cards. Just drop them inside and voila! The wallet (magic magnets) organizes and keeps everything safe. Crafted from rugged leather with a distressed finished and featuring two exterior card- size slots.

With so much gorgeousness in one brand, we can't wait to grab our Kassa top favourites. What are you waiting for? Get browsing and shop your beloved styles right away.
Write to them at studiokassa@gmail.com