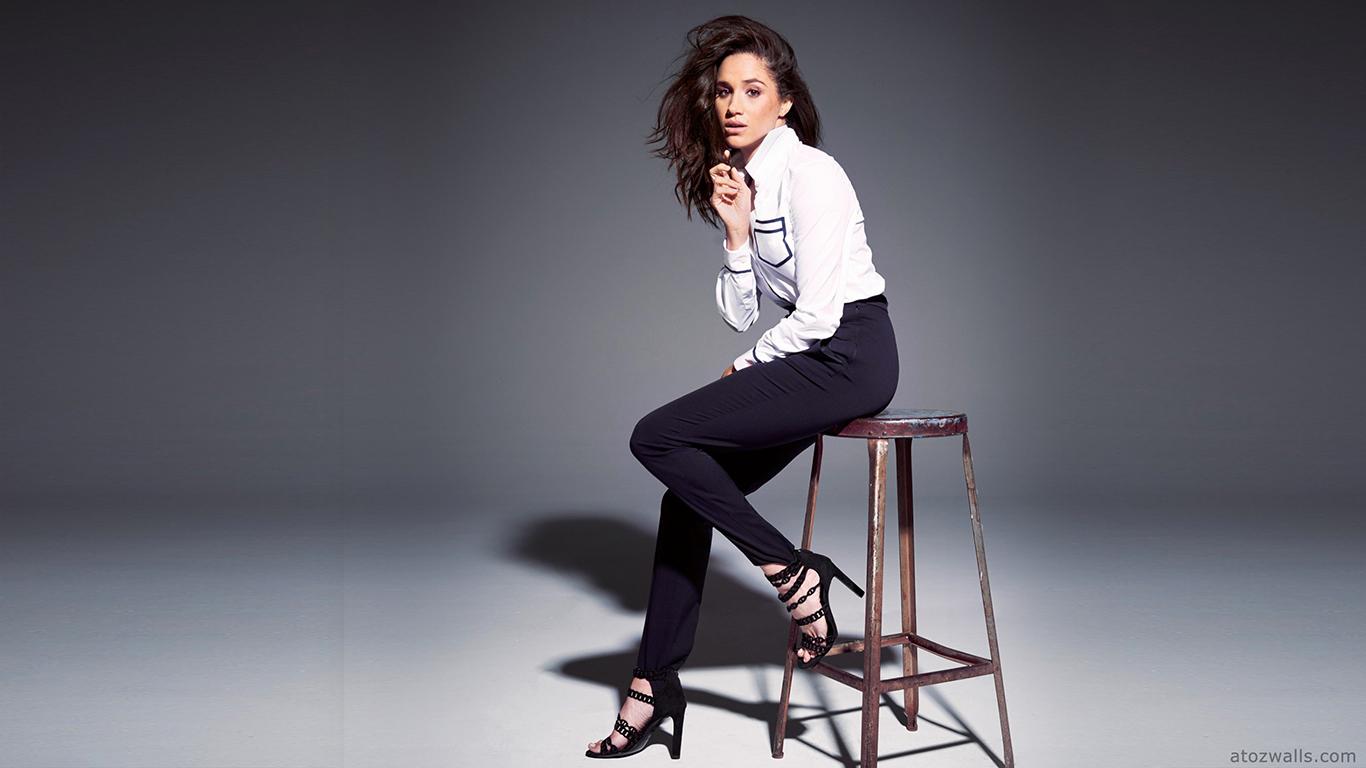 Rachel Meghan Markle born in 1981 has been in the international limelight, all through her acting career, but more so because of her marriage to Prince Harry. But, prior to her marriage Markle was a counsellor for the international charity "one young world", in many circumstances she has spoken on crucial topics like gender equality and modern-day slavery, like in the summit in Dublin in 2014. She became a global ambassador for  "world vision- Canada" and even ttraveled to India to spread awareness on issues related to women. She also played the role of an advocate at the United Nations Entity for Gender Equality and the Empowerment of Women, and continues to spread ideas of feminism through her influential position in today's world. She was in the list of "100 most influential people in the world" and was named "one of the most influential women in the United Kingdom" by Vogue magazine.
Her contributions to the world, as mentioned above, clearly set her apart as a really successful woman. She manages to be charitable, always looking perfect and staying confident all at the same time.
She previously had a website The Tig , where she wrote on motivation to stay confident and her tips on being successful. Here's what she had to say.
1. Be Passionate About The Change You Want To See
Markle writes about  when she was just eleven years old, a commercial for a popular dish-washing liquid was  shared in the classroom with the tagline "Women all over America are fighting greasy pots and pans". The boys in her class snickered at the commercial and they all wrote to the host of a kids news program, to the soup manufacturer, and to Hilary Clinton.
She gained support from all of them and the commercial was changed to "People all over America are fighting greasy pots and pans" in no time.
2. Prioritise Self-development
She writes about how she's always seen herself as the woman who works. Growing up in Hollywood, Markle attended private schools, starting at Hollywood Little Red Schoolhouse.
For her higher education, she enrolled in Northwestern University for a bachelor's degree with a double major in theatre and international studies. She also studied African American playwrights. In addition, she went on to work for an internship at an American embassy in Argentina and studied a semester in Madrid, Spain.
Clearly, all of this education paid off and were monumental in making her as successful as she is today.
3. Confidence Is Key
Markle mentions how hard her early life was for her, in terms of staying confident. She touches upon how hard her teen years and 20s were and how she constantly questioned her style, weight and tried to be as "cool" as the people around her.
She recommends everyone to constantly challenge yourselves. Try a cuisine you're scared to try, stop gossiping, grab a coffee just because, tell someone you love them, and yourself right after. Live a life you love and find your happiness.
"I am enough", she writes. This statement is powerful and embodies confidence and strength to the most, it's something all of us should be able to say in order to be successful.
4. Set The Right Goals
Markle's New Year resolutions for 2016 were something we should all adopt into our lives: Make plans, but don't be hurt if they break. Set goals but don't give up if you fail to meet them. Let the magic know that there is an open door policy and that is an allowance to join the party.
READ: 10 Smart Phrases That Can Make You Look More Assertive At Work
5. Begin Now
It isn't simply enough to talk about equality. We should believe in it. And that strong belief will make us work for it. And there's no better time to start than now. So, support each other's vision because only through joint co-operation can we reach our final goal of equality and peace.
Markle worked as a freelance calligrapher in between her acting gigs to stay financially stable when she first began her career. Being ethically ambiguous was a major disadvantage for her. She was "too black" for black roles, and "too white" for white roles. Despite all these hardships she got herself cast in the tv show Suits in 2011. She played the part of Rachel Zane, a paralegal turned attorney and she has received a lot of recognition from this particular role. In 2017 her total net worth was approximately 5 million $. Apart from this, she was even nominated for the choice style icon at the teen choice awards in 2018.
Meghan has clearly outdone all expectations both before and after her royal wedding. She is deserving of her many recognitions and we all have a lot to learn from her mindset.
The Duchess of Sussex has shown us that no matter what you look like, or where you're from you be who you want and get where you want as long as you work towards it.
"We may not stay in the royal palace ourselves but we're all queens."
So as quoted by the powerful diva herself, "own it, like a queen."