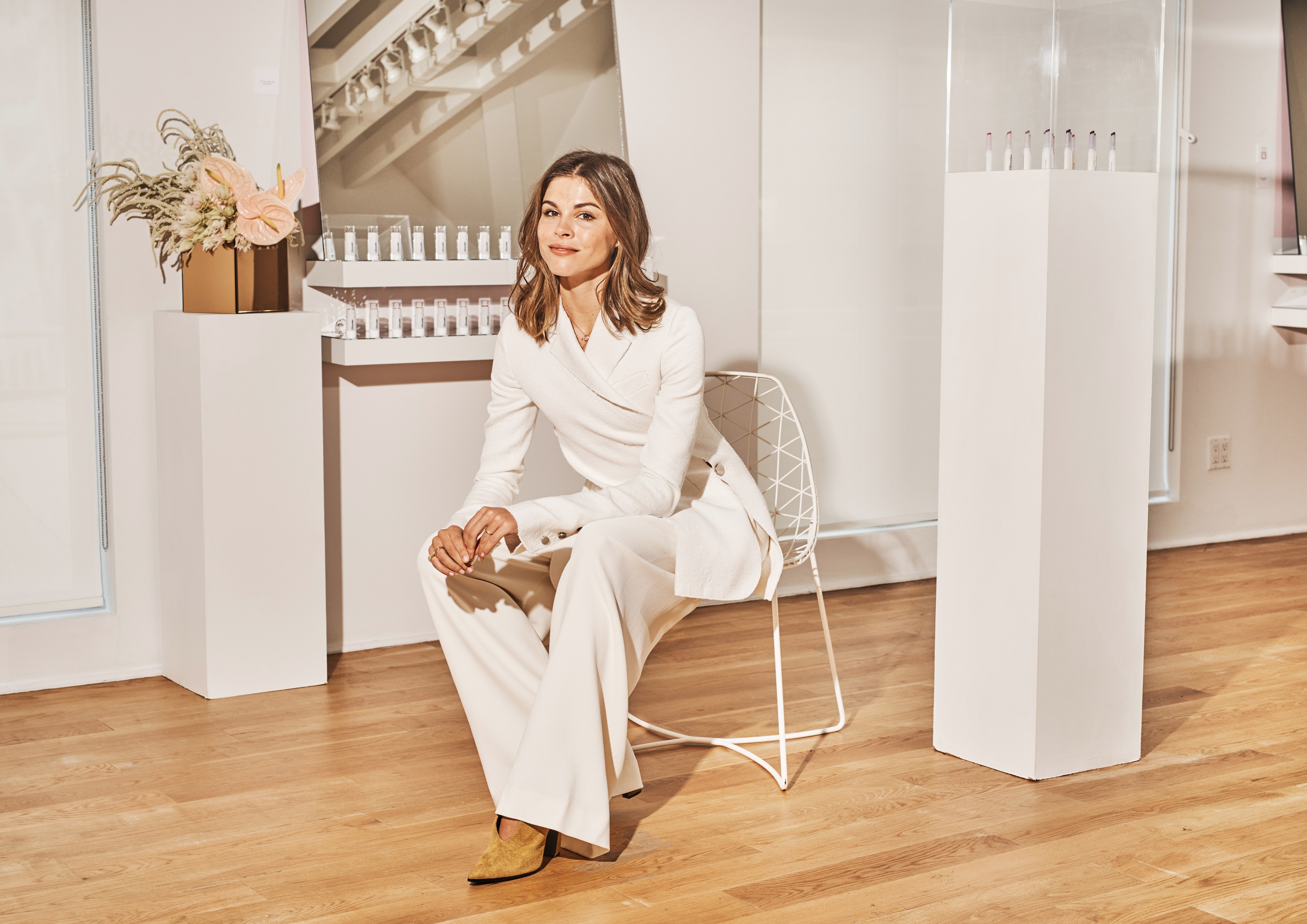 If you're one of the girl bosses who has been trying to make it as a successful leader out there, you already know it's not a piece of cake. The struggle is real and every minute is of utmost importance because this world doesn't stop for anyone. So you can see why it's essential that you use your work hours efficiently and make the best of them. The best way is to take inspiration from female leaders who are shining brightly in their specific fields by balancing their personal and professional lives so persuasively that you'll definitely find yourself wanting to steal some of their tricks. So get ready to be inspired and don't forget to take notes.
Here's how some of these female leaders spend their first hour at work.
Lauren Conrad
Who is she: Lauren Conrad, a popular American Television personality, is a fashion designer, founder of laurenconrad.com and an author.
What she says: "When you do multiple things you love, it doesn't feel like work."
Female leaders must know the importance of communication and relationships at work, and that's why Lauren Conrad starts her first work hour by catching up with her colleagues. She feels that making time for co-workers and getting updated with their work and personal lives is an amazing way to create a productive environment at work and building strong, long-term business relationships.
READ: 5 Passive Money Making Hacks for Millennial Women
Maria Hatzistefanis
Who is she: Maria Hatzistefanis, also known as Mrs. Rodial, is the founder of Rodial and Nip+Fab and the author of #1 best-seller book titled 'How to be an overnight success'.
What she says: "I love setting myself goals and being able to achieve them and mentally tick them off the list. It's definitely rewarding coming up with new ideas, putting them into action and seeing the process unfold."
Maria Hatzistefanis is one of the bold female leaders who cannot be stopped. Her work begins way before she's sipping her coffee in her office, by which time she's already engaged with her fellow workers, responded to her emails and even taken care of meetings. She takes a lot of trips around the world and so whenever she gets the chance, she never misses bonding with her team at the Rodial Head Office in London.
Sheryl Sandberg
Who is she: Making her way from working as a management consultant, VP of global online sales and operations at Google, Sheryl Sandberg is now the COO of Facebook and the founder of Leanin.org.
What she says: "Women need to shift from thinking "I'm not ready to do that" to thinking "I want to do that- and I'll learn by doing it."
 Like most female leaders, Sheryl Sandberg has quite a lot of meetings to attend every day. Facebook was just focusing on building a cool and popular website before Sheryl changed the profitable dynamics of Facebook. When she gets to her office, the first thing she does is set goals and agendas for her following meetings, including what the focus of the meeting is and what the expected conclusions are. A plan or a to-do list of goals for the day can remarkably increase your productivity.
Emily Weiss
Who is she: Driven by art and fashion, an intern at Ralph Lauren as a high school teenager, Emily Weiss is the CEO of the cosmetics company Glossier and founder of the blog Into The Gloss.
 What she says: "It takes a lot more than a great product to make a great brand."
In a world that is always in force, Emily Weiss' first and foremost motive is to catch up with what she missed while she was resting. This includes prioritizing emails and responding to them accordingly, discovering what the competition has been up to and getting in touch with what's new. She advises staying active on social media as it's one of the key sources to stay updated. The key for any female leaders out there is to be prepared for any new challenges.
Victoria Beckham
Who is she: Known as the Posh Spice from being a singer in the Spice Girls, Victoria Beckham is also a model and a fashion designer and creative director of Victoria Beckham Fashion Label.
What she says: "I was never a natural. I got there in the end because I did believe that if you work hard enough, then you can achieve a lot."
Victoria Beckham is one of the most hardworking female leaders who believe that determination is the key to success. With about eighty people working on her fashion label, as soon as she gets to her studio, she ensures her involvement is maximum in everything they do. She also pays attention to including her team in setting goals and making sure that they know her visualization of the brand.
READ: Take Notes: Routines In The Nights Of 10 Most Successful Women Of The Millennium
I bet that these uplifting female leaders have made an impact by now and you've come across some characteristics that are crucial for success. So I hope you're ready to transform the routine of your first hour at work and make some serious improvisations that will lead to growing productiveness.
"If your actions create a legacy that inspires others to dream more, learn more, do more and become more, then, you are an excellent leader." -Dolly Parton