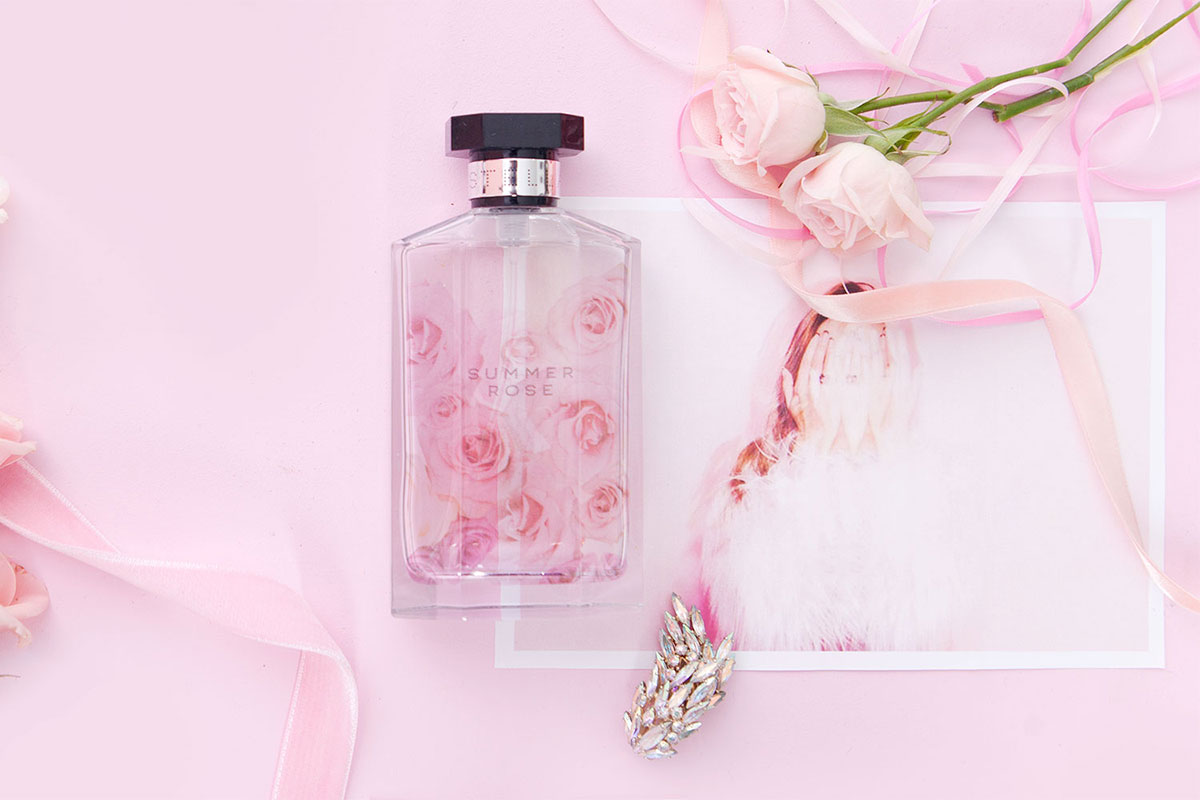 Perfume has the power to attract people to you in a way the eyes will never understand. You're simply incomplete without the bewitching aroma that shadows you, carrying a majestic aura everywhere you go. I'm sure you've wanted to wear a fragrance that has the savor of elegance, charm, sensuousness, and most importantly- love. A powerful fragrance is a symbol of a dynamic personality. It is a way of letting people know you're worth it all. In a world where luxury fragrances are designed to be the most irresistible and alluring, we have an exquisite variety to match your expensive taste and proclaim your original character. What a time to be alive!
Here's a roundup of luxury fragrances that will make you smell expensive all day long.
Price: INR 5450 for 50 ml
Amazon Rating: 4.4/5
With a combination of papaya flowers and white water lilies for top notes, Turkish rose for heart notes and sandalwood and fresh florals for base notes, this is one the most desirable luxury fragrances. I mean it's Dolce & Gabbana, need I say more?
Pros
Subtle and enchanting fragrance.
The musky heart note gives it a modernized touch.
The fresh flower notes make it smell like blooming spring.
Cons
Might need reapplication to keep it smelling exactly like roses.
Price: INR 5500 for 50ml
Amazon Rating: 3.7/5
A mysterious fragrance with jasmine as its top note, transitioning to the perfect blend of patchouli and sandalwood, this one has an erotic touch that imparts a bold statement.
Pros
Imparts a unique scent of floral-sandalwood.
Very long lasting notes.
Even a little application provides a strong fragrance.
Price: INR 4950 for 60ml
Amazon Rating: 4.2/5
Bringing you the playfulness of ginger and bitter orange with the misty Turkish rose and Sambac Jasmine, the Illicit Eau De Parfum by Jimmy Choo is one of the most alluring luxury fragrances. It will leave you hypnotized and mesmerized.
Pros
Amazingly long lasting and seductive fragrance.
It transitions to a sweet scent like that of a garden.
Top note also consists of honey-amber accord and sandalwood.
Cons
Fragrance might be too strong or bold for some people.
Price: INR 3850 for 50ml
Amazon Rating: NA
What makes this Eau De Parfum stand out is the inclusion of wild strawberries, rose absolutes, golden woods, cedarwood, and Cashmeran in its notes. It is one of the charismatic luxury fragrances designed to make a statement of elegance.
Pros
It contains the essence of woods, flowers, and fruits.
The perfume notes blend smoothly.
Lasts for 8+ hours.
Price: INR 3850 for 75ml
Amazon Rating: 3.9/5
The Intenso Eau De Parfum is an excellent brew of numerous elements, but what makes it one of a kind is the moepel accord in the top notes, making it a daring, modern and an intense fragrance that you'd kill for.
Pros
The fragrance is unique and seductive.
It imparts an intense perfume but is not overpowering at all.
Top notes contain basil, marigold, and geranium giving an exotic feel.
Cons
The scent might be too strong at first, so it takes longer to wear off.
Price: INR 5100 for 100ml
Amazon Rating: 4/5
If you're into the dark stuff like Cruella de Vil, this is one of the best luxury fragrances for you. Starting off with top notes like bergamot, grape and black pepper, it develops into rosy and leathery heart notes and finally leaves a trail of Persian amber and spices in base notes.
Pros
It imparts a unique licorice-like note but isn't sweet.
It's sophisticated enough to wear on formal occasions.
The Cypress oil and saffron leather give it an earthy and dark touch.
Cons
Because of a combination of many essences, some dominate while the others get shadowed.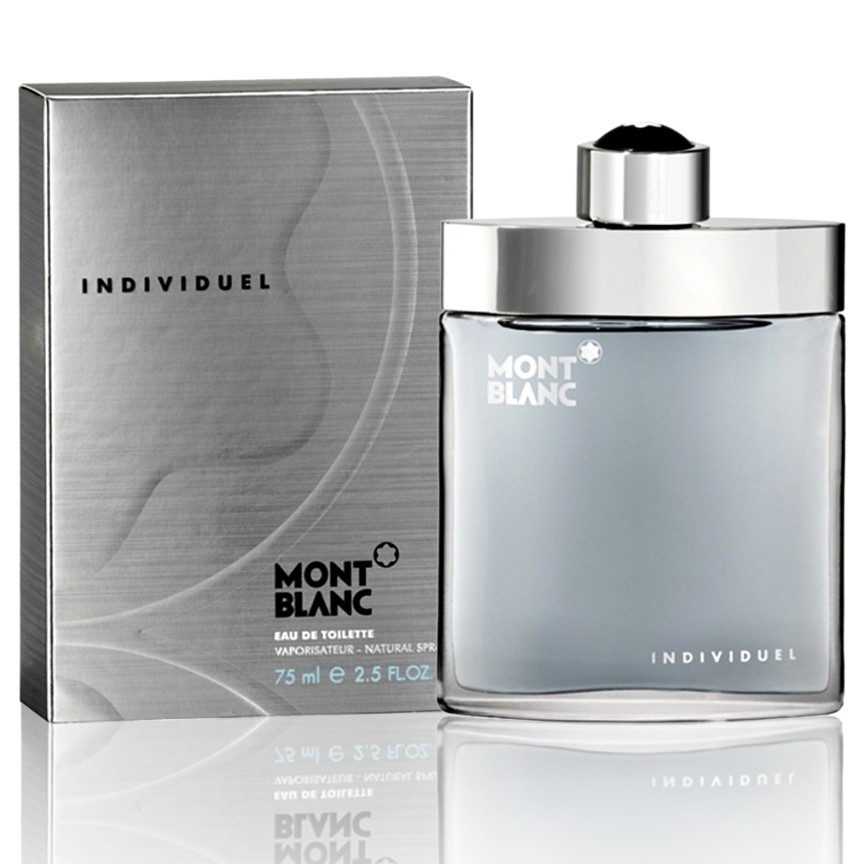 Price: INR 4150 for 75ml
Amazon Rating: 3.6/5
The Individuelle EDT for men contains lavender as the dominant top note, moving to raspberries and juniper berries with cinnamon for hearty notes and finally musky vanilla for its show stopper. This mysterious composition by Mont Blanc is definitely a charmer.
Pros
A mild and elegant fragrance that lasts for 10+ hours.
The notes transition is unique and sensational.
Cons
Might be too mild for you if you're looking for bold fragrances.
Price: INR 2950 for 30ml
Amazon Rating: 4.4/5
This is one of the luxury fragrances that will sweep you off your feet with its minxy notes composed of wild violets, Moroccan orange flower, and oakmoss. Wearing this one will literally make you a walking bouquet.
Pros
The perfect blend of a noticeable yet subtle fragrance.
The rare floral notes make it irresistibly delightful.
Cons
The spray bottle emits a lot of perfume, so needs careful use.
Price: INR 6950 for 100ml
Amazon Rating: 5/5
The preface of this fragrance is keen with the bitterness of neroli and pepper which then tones down to sweet lavender and some herbs including cardamom. The Dunhill Icon is one of the best examples of modern luxury fragrances that are inspired by the antiques.
Pros
It is a classic earthy and warm fragrance.
It has a uniquely beautiful and surprising transition of notes.
Cons
The contrasting top, heart and base notes might not be the ideal choice for some.
READ: What The Ingredients In Your Beauty Products Really Mean
Price: INR 4140 for 75ml
Amazon Rating: 4.2/5
The originality of the blend of spices, woods, and fruity and floral sweetness is nothing but a sign of elegance in this masculine luxury fragrance. The rich notes ooze an aroma that you simply can't resist.
Pros
Has the perfect touch of Indian/Mediterranean in its notes.
It's professional enough to wear at work and alluring enough to wear on dates.
Works best in the cold weather.
Price: INR 6420 for 100ml
Amazon Rating: 4.4/5
Even with the sweetness of raspberry and passion fruit, I am by Juicy Couture is one of the luxury fragrances that still manage to maintain the mysterious spiciness to it. It is so flawlessly velvety and fruity, it will definitely leave you saying, "I am Juicy Couture".
Pros
It is a warm and fresh scent that lasts all day.
The notes consist of musk, vanilla, and gardenia.
The fragrance is not overpowering and radiates a relaxed vibe.
Price: INR 3320 for 30ml
Amazon Rating: 3.4/5
Untold by Elizabeth Arden is one of the most unique and intriguing floral luxury fragrance. The curious combination of pink pepper and bergamot with enigmatic Egyptian jasmine and amber literally creates a compelling magnetic field around you.
Pros
The combination of the floral and fruity fragrance is very refreshing.
The sweetness of the scent is not intense, it's rather gentle.
The notes are undeniably feminine and last long.
Cons
It does not contain any variety of spicy or citrus notes, just sweet.
Price: INR 5000 for 100ml
Amazon Rating: 3.8/5
Designed for the free spirits with top notes of raspberry and violets, heart notes of magnolia and peony and classic base notes of cedar and musk, the Jeanne Lanvin is the best choice for nature lovers.
Pros
The infusion of raspberry with spices is remarkable.
Peony makes the floral and fruity fragrance interesting.
Lasts for 15+ hours.
Cons
It may fail to stand out from other fruity and floral fragrances.
Price: INR 3950 for 60ml
Amazon Rating: 4.9/5
The Ignite Fleur contains pink pepper, lemon and Brazillian orange at the top notes developing into magnificent violets in the heart notes eventually leading up to peach, vanilla, and patchouli in the base notes. Designed by the leading international fragrance house "Givaudan" in France, it is the perfect mix of whimsical, mysterious and romantic.
Pros
The scent is subtle and soothing and lasts all day.
The floral core is quite bold.
The creamy base notes of vanilla and candy are addictive.
 15. Abercrombie & Fitch First Instinct Eau De Toilette
Price: INR 5500 for 100ml
Amazon Rating: 4.1/5
The Abercrombie & Fitch First Instinct EDT has exciting top notes of gin and tonic and Kiwano melon with violet and Szechuan pepper delivering the spiciness as heart notes. This is one of the sexiest luxury fragrances that will invoke nothing but addiction and lust.
Pros
The scent is versatile and does not fail to establish exciting tension.
The fragrance is subtle yet bold and works best in warm weather.
Cons
Might start wearing off after 5-6 hours.
"Where should one use perfume?" a young woman asked. "Wherever one wants to be kissed." ― Coco Chanel
Now I ask you, where would you use your luxury perfume?