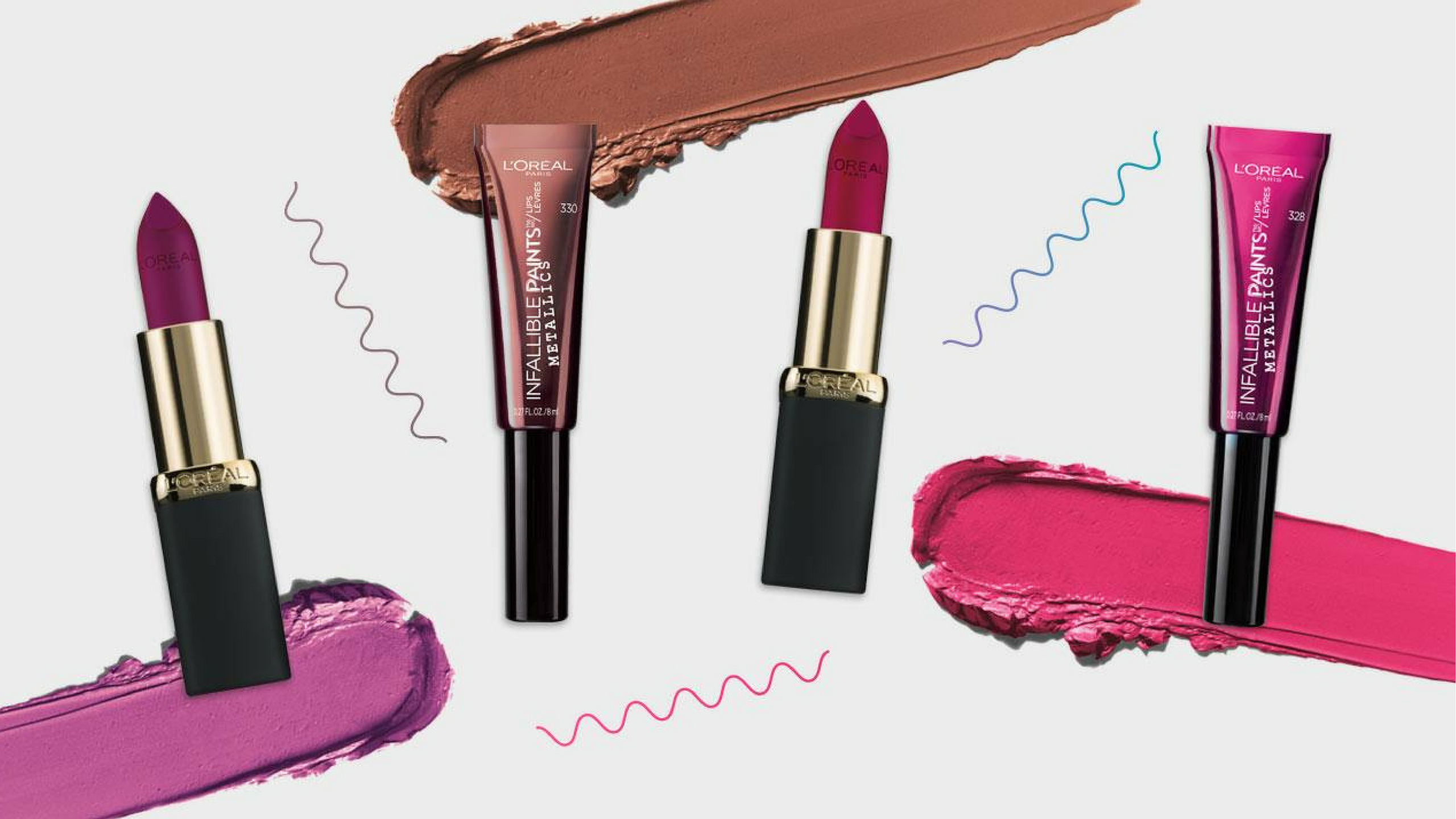 The power of a good lipstick in transforming your day is simply undeniable, especially when it's the affordable yet gorgeous drugstore lipstick. Simply smear some colour onto your lips and you can feel the magic of the paint work its charm into your aura. 
However, the challenging part about lipsticks is that they come in so many beautiful shades, you just simply cannot decide which one to pick from an array of nudes, pinks and reds. Fortunately, your natal chart can help you decide the shade that best suits your personality. Whether you're a fiery Leo or a dreamy Aquarius, these gorgeous lip tints will highlight your best feature.
Here's the best drugstore lipstick you should use, based on your zodiac sign. Be assured that the stars are working in your favour to help you shine.
1. Aries (March 21-April 19)
Lipstick: Colorbar Kiss Proof Lip Stain – Girlie – 003
Price: INR 950/-
A shining bright pink shade is what you should carry on your adventures as they best reflect your fierce and courageous outlook towards life. You are bold, and so should be your lipstick. Wear it with a subtle shade of blush and a smoky-eye that will send off the vibes that you're not someone to be messed with.
2. Taurus (April 20-May 20)
Lipstick: Lakme 9 to 5 Crease-less Creme Lipstick – CP12 Peach Path
Price: INR 450/-
Your down-to-earth outlook says that you like to keep things natural and easy. A nude shade is all that you need to take on the world, one day at a time. You might be drawn to experimenting with various shades every once in a while, but your rawness can best be depicted with a muted tone.
3. Gemini (May 21-June 20)
Lipstick: Lakme Absolute Illuminating Lip Shimmer – Scarlet Magic
Price: INR 700/-
Your quick wit and versatile personality are the strengths that this scarlet shade by Lakme will describe sincerely. Spontaneity with a touch of rosiness is what your fast thinking mind will conclude while picking this palatable drugstore lipstick based on your individuality.
4. Cancer (June 21-July 22)
Lipstick: NYX Professional Makeup Soft Matte Lip Cream – Monte Carlo
Price: INR 600/-
Dark colours like deep brown or mahogany will prove the ideal companions to your lady-like outlook. These firm colours will signal to the world that your loved ones are not to be messed with because their lioness is keeping guard.
5. Leo (July 23-August 22)
Lipstick: Maybelline New York Color Sensational Powder Matte Lipstick – Make Me Blush
Price: INR 500/-
Queen Leos bask in the attention and need a lip shade which is bold without overpowering their own aura. This is why the sensational powder matte lipstick from Maybelline will help you feel like the diva you are. Add a rosy blush to complete the look and highlight your femininity.
6. Virgo (August 23-September 22)
Lipstick: L'Oreal Paris Pure Reds Color Riche Collection Star Lipsticks – Pure Fire
Price: INR 1049/-
Your habit of over-analysing everything and making the optimum decision makes you picky with your men and your lipsticks as well. But you do have a soft-corner for the classic red lipstick that never goes out of style. The pure fire shade by L'Oreal Paris is not only the perfect match to your personality, it also radiates the sexy royalty look which is the ideal man-magnet that a lady would desire to be.
7. Libra (September 23-October 22)
Lipstick: NYX Professional Makeup Liquid Suede Cream Lipstick – Vintage
Price: INR 850/-
Your romantic and serene psyche is best expressed by warm and creamy suede colours with a velvety finish.This lipstick will speak for you when you fall short of words. You can pair it with subtle blush and a muted eye-shadow, but it will stand out even if you wear it unaccompanied. After all, you Libras are never afraid of standing out on your own.
8. Scorpio (October 23-November 21)
Lipstick: Lotus Herbals Ecostay Lip Color – Fuschia Smile
Price: INR 645/-
Your magnetic personality and your passion in what you do are what make you stand out. Your clarity of thought and ability to express yourself effortlessly will leave you picking from a whole variety of shades depending on your mood. But you are the reason why those rare colours are manufactured, so never be daunted to pick the shades that no one else around you might be wearing. Remember, fuchsia is not a colour to be mellow in.
9. Sagittarius (November 22-December 21)
Lipstick: Avon True Color Lipstick – Ripe Papaya
Price: INR 350/-
Your philosophical outlook and eagerness to look at the bigger picture will leave you not fussing much about which lipstick colour you want to wear. This rich papaya shade by Avon is a suitable match for your optimism and friendliness. You can always pull off a peachy shade with the right blush.
10. Capricorn (December 22-January 19)
Lipstick: Revlon Super Lustrous Lipstick – I'M Not Afraid
Price: INR 699/-
Your thoughts are very rational and you tend to be highly ambitious. You are "the planner of the zodiac". The Revlon Super Lustrous lipstick is the flawless touch you need to declare that you're on a mission to conquer the world. This wine shade drugstore lipstick will entwine perfectly with your persistent personality.
"She has a way with words, red lipstick, and making an entrance!" –Kate Spade (Birthdate- 24th December)
The 12 Best Smudge-proof Liquid Eyeliners That Will Last All Day Long
11. Aquarius (January 20 – February 18)
Lipstick: Deborah Milano Red Long Lasting Lipstick – Seventies Orange
Price: INR 750/-
You're known for your outright honesty and a mature sense of humour. Your loyalty is what attracts people to build long-term relationships with you. A flamboyant orange shade is what you need to display your warmth and originality; remember, there is always space for bold colours in your closet.
12. Pisces (February 19 – March 20)
Lipstick: M.A.C Satin Lipstick – Muted Mauve
Price: INR 1500/-
Kindness and empathy are your strengths. A theatrical mauve will help you radiate your friendliness and nobility. This drugstore lipstick can be paired with a deep black mascara and some humble highlighting, making it look effortlessly sublime.


"You can't keep changing men, so you settle for changing your lipstick." –Heather Locklear (Birthdate- 25th September)
Go on and get your shade; you know what they say, "Life is short, buy the lipstick!"