After spending an extremely unpleasant summer season with constant and profuse sweating, feeling unwanted nudges of irritability in cases of heat rash caused by the unbearably hot, humid weather conditions, suffering from sun strokes and ending up feeling all wrong even in the right places, it is very natural to look forward to the refreshing monsoons. But, it is also natural and common among people to avoid getting out even during the slightest of rainfall because you are concerned about the damage to the clothes and sometimes, in some areas where it has been raining like cats and dogs, there might be water logging and that can cause additional blemish to their favorite pair of denim or that white crop top you always wanted to show to your friends.
It is another of the one million problems but every person who wants to look both comfortable and stylish at the same time even during damp and drizzly weather knows that it is the right decision to use a portion of your money on water-resistant clothes without any reluctance. If you too want to conquer the battlefield made of topsy-turvy wet roads fashionably without any hassle, then here's a round-up of 10 key fashion pieces to wear this monsoon.
1. Raincoats
Now, who loves to wear raincoats that cover their stylish yet loose-fitting, soft and casual light colored dresses almost fully or at least, three-fourths of it? But here we are talking about transparent, PVC made raincoats that not only manage to lay bare the look you have planned to wear for a particular afternoon lunch with friends or to go to a quaint café to enjoy the wind, the moist rain and a cup of steaming hot coffee. These transparently translucent raincoats are so much in demand among every fashionista that the fashion industry has been over-flooded with these so that there is no gloomy grimace floundering across beautiful faces. This is the first key fashion piece that comes to mind when we think of monsoon wears.
2. Trench Coats
Many a time, trench coats are considered as winter accessories but in monsoon 2018, the trend to wear them is beginning and that's job half done for all fashion freaks because you just have to put on a super comfortable dark colored dress, match it up with a trench coat that suits your skin and carry an umbrella to protect yourself from getting all soggy. This triplet combination works wonders and is the most classic key fashion piece.
3. Bright Colored Jackets And Dresses
Bright shades are soothing to wet-sore eyes and are much needed if you want to feel sunny from within. They are mandatory in monsoon because you rarely see a sunny-side-up and pastel shades are pacifying every unhealthy mood or any discomfort in thoughts due to its quality to make anyone feel composed.
4. Playsuits
Short playsuits are useful in water-logged and swampy areas, especially if you are scared that the puddles might ruin your clothes. Pair these up with your black or brown boots as these are the two neutral colors which can never go wrong while styling. In case you are confused about the kind of attire you want to picture yourself in for that little outing with your group of friends, choose this as one of your key fashion pieces in monsoon without hesitation.
5. Vinyl Coated Jackets
If you want to go somewhere between the line of a trend of transparent raincoats and trench coats and take over as the reason for envy, then go for vinyl coated jackets which are spunky and yet elegant if and when paired with rain boots. These have not only taken over the hearts of every fashion geek but are now in the closet for this monsoon as one of the key fashion pieces that will be worn with pure majestic beauty and long-shot comfort.
6. Coated Skinny Jeans
Whenever in doubt, go for coated skinny jeans as it is synonymous with monsoon fashion and in this monsoon season, it is an elementary choice because it not only saves you from splashing yourself with raindrops and feeling unwillingly drenched, but it is also durable for a longer time.
7. Rain Boots
Wearing high heels or flat palm shoes which are of clear-skinned colors are not an ideal option for your monsoon wear. So, go and buy those knee-length or flat rain boots of comparatively darker shades so that they don't get dirty easily even in rain. This has been serving as a key fashion piece for a number of years that brands have lost count of.
READ: How These Female Leaders Spend Their First Hour At Work
8. Wide Brim Hat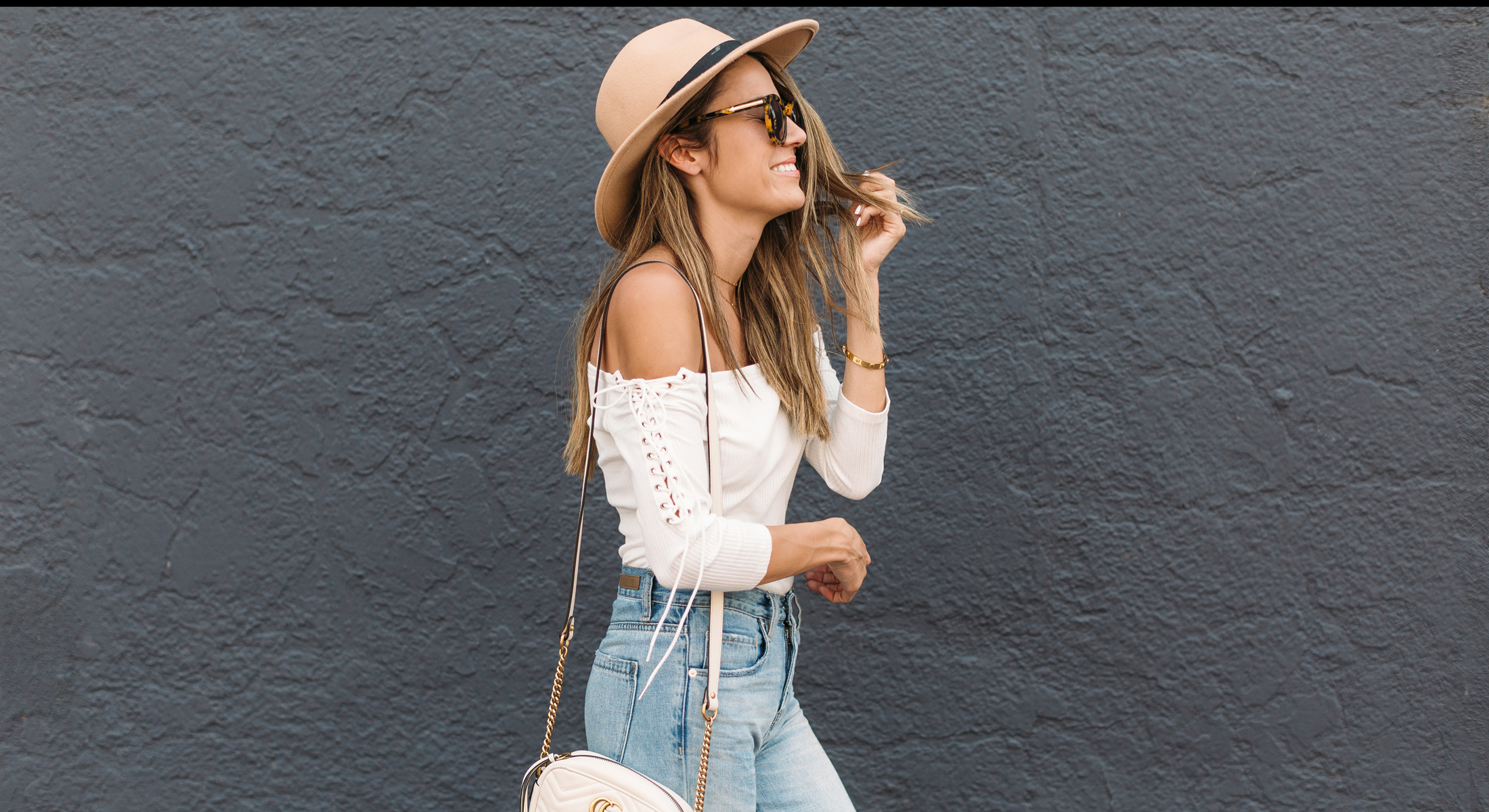 These hats are very handy and essential for everyday use in the slouchy rain because they are waterproof and the fabric is permissible for using even during heavy and incessant rainfall and you just have to go to the office to attend a business meeting. It looks chic and is a sustainable investment meant to be a key fashion piece for this monsoon.
9. Floral Prints
Floral prints add to the beauty of a long rainy evening. Prints with rainbows or any bright colored floral print jacket, dress or even umbrella just add to the style diva inside you.
10. Monsoon Accessories
Some of the most beneficial and key fashion pieces to be worn this monsoon are the water-resistant accessories like PVC earrings and bangles that are easily available if you shop around a bit and take your time to find the right fit.
Monsoons can be extensively dull if you don't prepare yourself to bridge the gap between bad weather forecasts and pale colors in clothes. So, go through these key fashion pieces for the season and get ready to not only be the best dressed but also beat the pall of rainy gloom.