About Bari
Introduction
Bari is all about Indian sensibilities blended admirably with contemporary designs. It offers a unique mix of silhouettes and designs. Every ensemble is carefully balanced to make a distinct statement that whispers elegance.
Brand Story
The brainchild of Nitisha Jain, Bari was founded in 2016  out of love for clothing  & with a passion to make designs for everyday life. The brand designs indo-western clothing meant for casual, festive and occasional purposes. Based out of Jaipur, their core design philosophy entails the play of a variety of silhouettes on exclusively hand-picked fabrics in a seasonal color palette.
What Makes Bari Stand Out
Contemporary Silhouette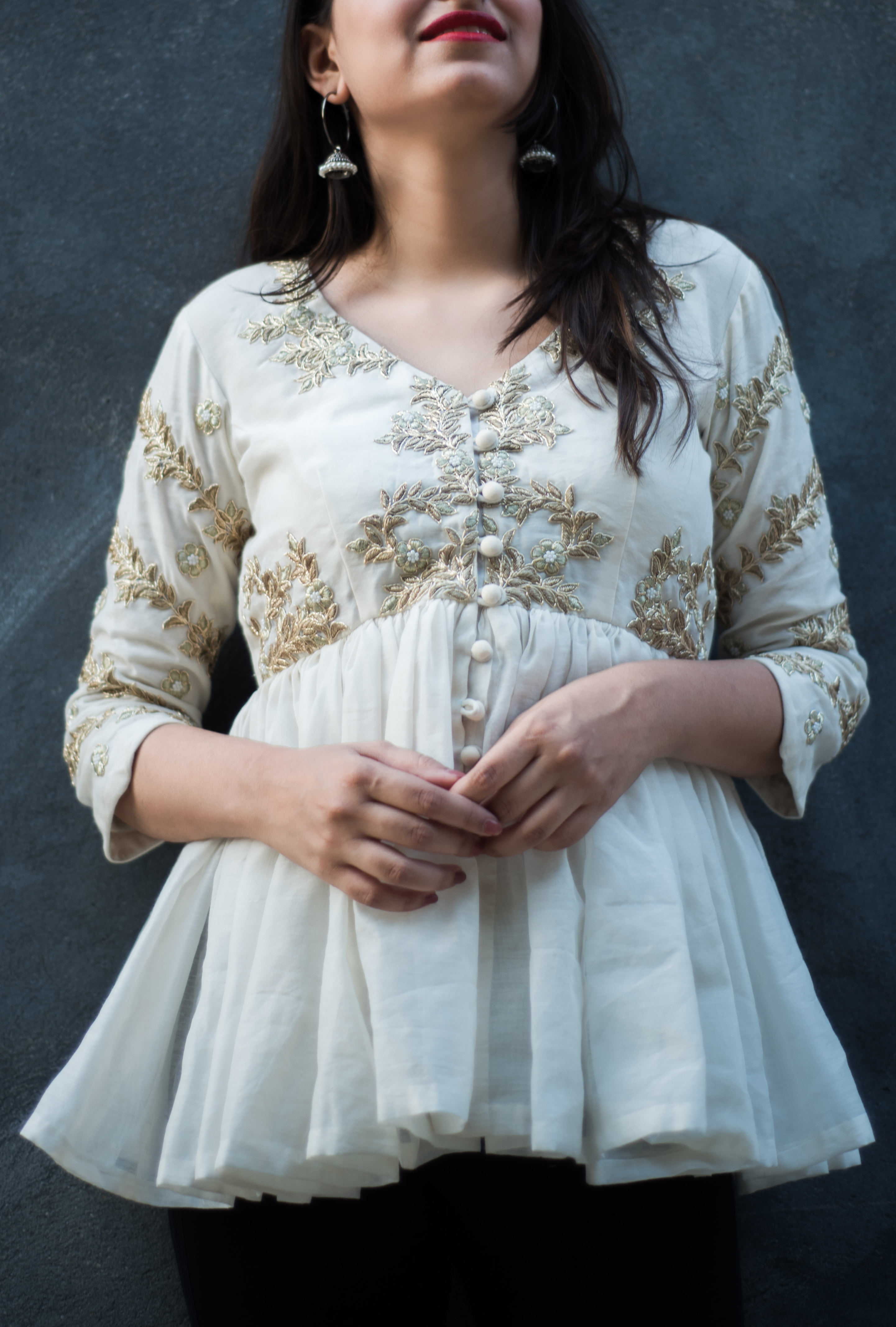 The clothing at Bari is designed with real care and attention to detailing. Their utmost focus remains on form, fit, and finish, and design pieces that can be worn in many ways, and to suit many lifestyles. What sets this brand apart is an array of some very interesting silhouettes curated in playful fabrics.
Bespoke Ensemble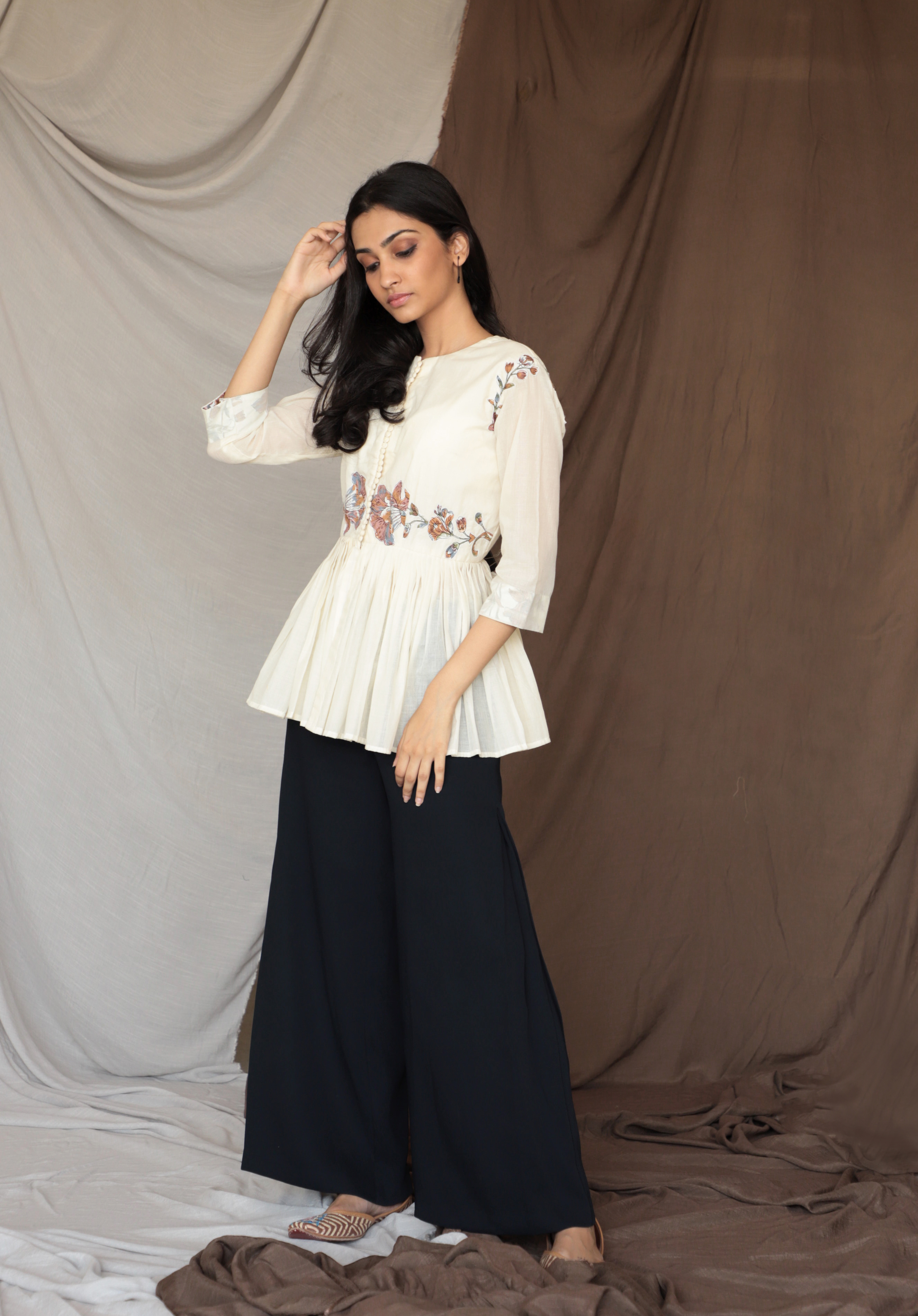 "We recognize that style is personal, and we believe in the beauty of the individual. Our mission is to enhance self-expression, and to make thoughtful pieces that our customers will treasure."
-Nitisha Jain
The Bari Woman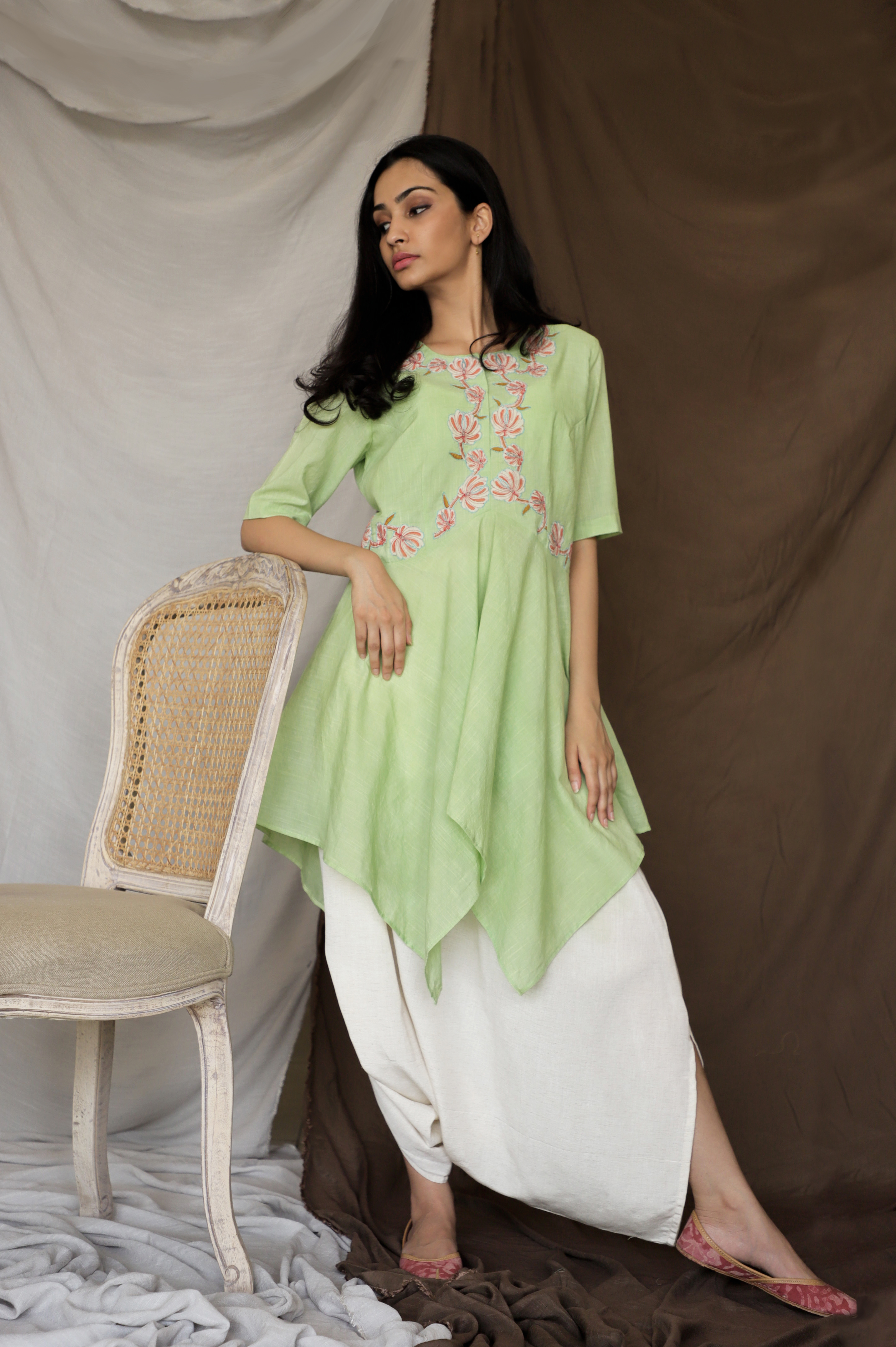 All the fabrics at Bari are unique and of the finest quality. Their designs are sophisticated, fresh and exciting. Indian women love celebrations and this brand incorporates an element of celebration in its designs while striking the perfect balance between subtle and statement.
Where you can shop Bari
Facebook:  https://www.facebook.com/bari.jaipur
Instagram:  https://www.instagram.com/bari.jaipur
About The Founder
INTRODUCTION
Born in Kolkata, Nitisha spent a part of her childhood there and a part of it in Jaipur while pursuing fashion at Pearl Academy. Both being places with such rich cultural heritage, they continue to be a withstanding pillar of inspiration for her. Her brand's aesthetics set springs from both the cities and it's only fair for it to reflect in her craft. Creativity ran in Nitisha's blood since childhood and manifested itself through fashion, thus giving birth to a successful brand named 'Bari'.
A Word From The Founder
"I dream of 'Bari' to become one of the brands that every person cherishes the most in their wardrobe. That's it. Nothing more, nothing less."
EDITOR'S PICKS
At TSL, we love brands whose extraordinary designs speak for themselves. Bari is one such label that goes beyond the ordinary and aims at dressing the contemporary woman who holds Indian sensibilities close to her heart. Shop our top favorites from Bari.
Daboo Print Sharara Set
A minimalistic beauty, this sharara set will be your ideal companion at those girly brunches and shopping sprees.
Triangle print high-low TWO piece outfit
Featuring an exclusive design, this two-piece outfit can take you from brunches to boardroom effortlessly.
STATEMENT CROP TOP JACKET
A fresh take on crop top, this stylish number is what any girl boss would love to draw on.
READ: 7 Statement Sleeves Ruling The Fashion Map This Season
Patch Work Sharara Set
Featuring a gorgeous interplay of colors, this quirky sharara set will infuse some summer freshness into your look while making you stand apart.
With so much gorgeousness in one brand, we can't wait to grab our beloved looks from Bari. So what are you waiting for? Go ahead and upgrade your closet.
Contact Info
Nitisha Jain
Co-Founder and Creative Head
+91 9829091436
Wish to get your brand featured? Write to us at thesociallit@gmail.com