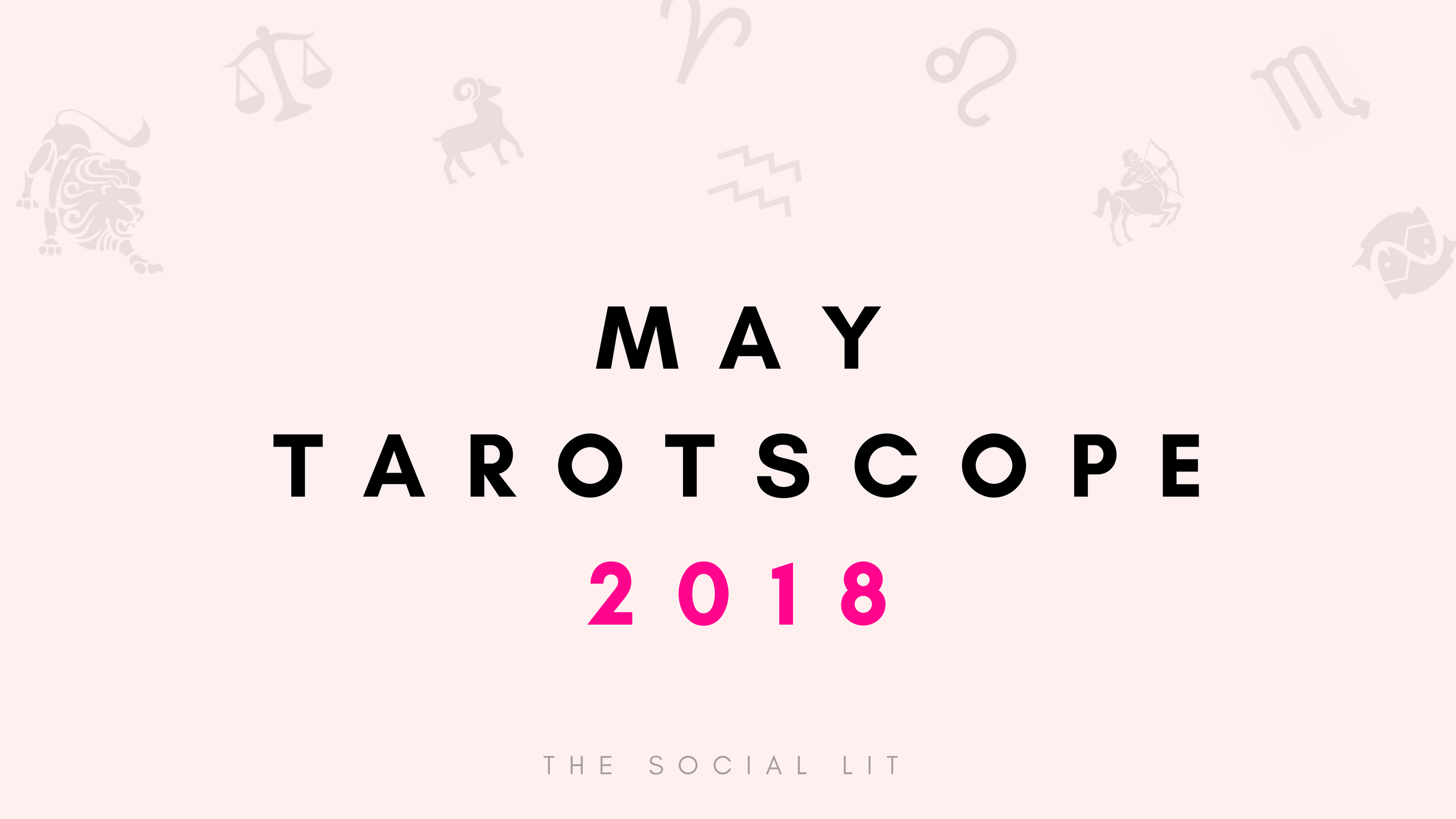 March winds and April showers bring forth May flowers; we hope you all have a colorful May. If, like us, you are also a die-hard fan of Game of Thrones, then this May Tarotscope is something you shouldn't miss. With every zodiac sign, we will also reveal which house you fall in. Keep reading and don't forget to share it across.
Aries: House Stark
Birth date: Mar 21 – Apr 20
Element: Fire
Personality traits: Driven, Competitive, Adventurous
Looks like this month you will be receiving a heap of praises and you never know if you get the appraisals too. Well, winter may not be coming but money definitely is. If you have started something new (project/job/new venture), then it would kick off now. Pat on your back. A bruise is a lesson and each lesson makes us better. Guess, somebody has been learning and moving ahead too. Some of you may even plan to invest in property or would redo the existing one. Don't let the early success get into your head. Stay grounded and express gratitude.
Taurus: White Walkers
Birth date: Apr 21 – May 21
Element: Earth
Personality traits: Patient, Calm, Motivated
The sleeping giant is awakening, this month is all about cleansing and making some decisions. You are getting a second chance to relook at your life, make the most of it. Is it something you want? What is it that you can better? What is it that doesn't serve you? Calm your mind and make a decision. Some of you would also get drawn towards your past and it's ok to have an occasional brush with the bygone memories. People from the past may enter again, watch your behavior and take things ahead in a fresh manner. Overall, this is a powerful time to take charge of your life.
Gemini: House Lannister
Birth date: May 22 – Jun 20
Element: Air
Personality traits: Aware, Alert, Conversationalist
Wow! Somebody is getting richie rich again this month. You team Gemini have a certain pride. Family reunion or a celebration is seen on the cards. What are you waiting for? Pack your bags because it's time to have some fun. You would also be in the mood of filtering out some people from your life to regain positive vibes. If you have been contemplating to move to a new house or invest in property, then go for it. Creative people or folks who are in real estate or architecture can receive an appreciation from the seniors. A positive shift is lined up for you this May.
Cancer: House Stark
Birth date: Jun 21 – Jul 22
Element: Water
Personality traits: Sensitive, Intuitive, Emotional, Family-oriented
Different roads sometimes lead to the same castle, isn't? You may be feeling a bit stuck but hang in there and don't give up. Your sheer determination will help you reach your goal. If one way isn't working out, then figure out a different avenue. People who are in advertising or creative field may be feeling a bit challenged this May. Take a break, recharge your batteries and bounce back harder. Don't let criticism pull you down. Your inner perseverance would take you a notch up.
Which Drugstore Lipstick You Should Wear, Based On Your Zodiac Sign
Leo: House Targaryen
Birth date: Jul 23 – Aug 22
Element: Fire
Personality traits: Creative, Extroverted, Jovial
New beginnings and new projects are lined up for you this month little lion. Throw positivity like confetti wherever you go. A trip can be seen on the cards, so book a ticket, make a plan and dive into the new experiences. If any new opportunity knocks your door, then this is a good time to grab it and stir up your passion. Remember, that once in a while it is ok to let your inner child come out. This month you will be bubbling with confidence and would march ahead to carve your own path.
Virgo: House Lannister
Birth date: Aug 23 – Sep 22
Element: Earth
Personality traits: Methodical, Practical, Efficient
Somebody would be having a blast this month, what is it? Parties, travel, weddings or get-togethers. Whatever it is, this month is all about meeting new people and making new friends. There is no harm in healthy flirting and revealing that flirtatious side of yours. While you are at it, a piece of advice would be to not indulge in a fling (unless that's the goal). Keep your booze level in check to avoid any health implications later on. If you are already in a relationship, try not to cross the line and get attached to somebody else (things we do for love as per Jamie Lannister).
Libra: House Stark
Birth date: Sep 23 – Oct 22
Element: Air
Personality traits: Balanced, Affable, Peace-loving
It's all about understanding whether this battle is worth fighting or not? Are you beating the dead horse? Don't engage in any conversation or disagreement that can build up more tension. Ease out and try to work out amicably. Is your objective winning or succeeding on a good note? Your ego may make you win the argument at that time but in long run it may not be of any use. It's okay to walk away from a negative situation and fight for the bigger battle. Be watchful of your opponent as he/she may try to excel you and may turn the tables.
Scorpio: House Stark
Birth date: Oct 23 – Nov 21
Element: Water
Personality traits: Intense, Passionate, Hardworking
A breakthrough moment awaits you, your crystal clear thoughts and communication will help you gain the much-needed clarity (eventually leading to decision making). A quick tip- try to have a filter to avoid offending people close to you. A new beginning can be seen on the cards; if you are starting a job or a project, then gear up especially if it is in the journalism or communication industry. Your creative juices may make you walk the extra mile. If you face any obstacles, then don't shy away from using your charm in overcoming them.
Sagittarius: House Targaryen
Birth date: Nov 22 – Dec 21
Element: Fire
Personality traits: Free-spirited, Idealistic, Tough
Greed has no end and the crux message for you is value what you have and don't cling on to something you don't. This is the month to work on the stability, especially on the financial front. Some of you may land a new job that would help you in the long term. Your possessive nature and greed towards materialism may make you go crazy this month.  It's a good time to take charge of your life again, especially the urge to spend money frequently and wisely.
Capricorn: House Targaryen
Birth date: Dec 22 – Jan 19
Element: Earth
Personality traits: Dependable, Disciplined, Self-control
Helping others is the way we help ourselves; a very small man can cast a big shadow. You will be in a mood to help others selflessly this month. This month is also about giving and receiving and indulging in something charitable. If you work in an NGO or social development sector, then a fulfilling month awaits you. Remember the key is balance: balance of giving & receiving, yin-yang, submissive and dominant. Notice the pattern and learn from the experiences. Whatever decision you intend to make, consider the long-term benefits.
Aquarius: House Stark
Birth date: Jan 20 – Feb 18
Element: Air
Personality traits: Independent, Team player, Generous
A new experience awaits you (it's like Samwell Tarly who loved to read and enhance the knowledge). Some of you would be in the last leg of completing your education, hurrah! A different world is out there for you, go and embrace it. The key to success is hard work + perseverance + conviction. Don't ever get bogged down by others' opinions. You are closer to your goal and now is the time to make an extra push so that you can experience how the success tastes. Wake up every day and ask yourself what more you can do to outshine yourself.
Pisces: House Stark
Birth date: Feb 19 – Mar 20
Element: Water
Personality traits: Easy-going, Empathetic, Artistic
Difficult situations only come to those who can handle it. You are a strong warrior, don't show your emotions when the pressure is on. If you have a creative bent, then May is all about taking some time off and unwinding with music. It will be a great idea to strengthen up your heart chakra (wear more of green, eat green veggies). Accept your emotions and show compassion towards self and others. Keep calm and let the universe pave the way for you. At times, diplomacy is the only way out.
Ruchika Beri
TAROT ENCOUNTERS
 Attract your life partner with exclusive love manifestation offering for singles. Reach out to us at 9829254288 to sign up for the manifestation course.