When you think of strength, the first thing that comes to your mind is a woman. A woman is vigorous, zealous and compassionate. She is a full circle and can be many things at once. She knows not only how to carry herself with grace, but also how to carry others with grace.
Whether it is conquering New York in heels or preparing breakfast for the family, there's a little alpha in all the women. One thing that distinguishes an alpha woman is the fact that she knows what she wants and she does not rely on anyone else to get it for her. An alpha woman can lead people to achieve their highest potentials, which also explains why people often turn to her for guidance. Not only is she organized mentally, she always has a way to represent her durable state of mind through her sharp appearance. An alpha woman knows the power of dressing right, be it work or a casual lunch.
Here's a round-up of quick tips to dressing like an alpha woman.
1. Dress Sharp
Dressing sharp isn't an indication of pairing pencil skirts with pencil heels. It means that whatever you're wearing, whether you're going with classic black pumps or D'Orsay flats, make sure they look like you bought them yesterday. Your clothes must not be crumbled, your footwear must be polished, and your pearls must be shining. A sharp look is often associated with a sharp mind.
2. Your Hair Deserves All The Care
Your hair is one of the first things people notice when you walk through that office. Knowing how to wear your hair is an important aspect of dressing up like an alpha woman. Condition your hair well and make sure they're nourished. Using serums or leave-in-conditioners help when you're in a rush. From a French bob to bombshell blowout, top knots and braided buns, don't be afraid to experiment with your look.
3. Groom Yourself
Every woman dreams of having a model-worthy, glowing skin. However, glowing skin comes with constant care. You need to pick your products carefully, depending on your skin type. Regular face-masks are essential. Make sure you use make-up that brings out your best features. But don't let it look like you're trying too hard. Keep it subtle.
4. Choose The Right Silhouette
An alpha woman is confident with her body. No matter how long it takes, always find something that fits you perfectly before you buy it. Clumsiness or unsuitability is not a choice for an alpha woman. Wear what speaks the most to you, as it will speak for you to others.
5. Pre-decisions Are Quintessential
Alpha women don't rely on last moment judgement; neither in their work nor in their dressing. Use your weekends and holidays to pre-plan dresses for the entire upcoming week. This will help you pair your footwear and accessories with your clothes, and will save you enough time in the mornings.
6. Avoid Over-repetition
Say 'No', to wearing the same outfit for at least 2 weeks, ideally one month. Whenever you start liking an outfit a lot that you want to wear it again and again, the solution is to get a lot of similar ones, just like using synonyms. This is how alpha women convey their style without repeating outfits. And even when you are repeating outfits after a month, try not to wear the exact same thing. Show variations via hair, accessories, footwear, etc. Creativity comes naturally to the alphas.
Whenever you're in an elite restaurant, they always compound a simple dish with dressings. These dressings are analogous to accessories. You can keep your outfit plain and simple, and just make it look elite by adding some shiny jewels.
8. Accessorize Minimally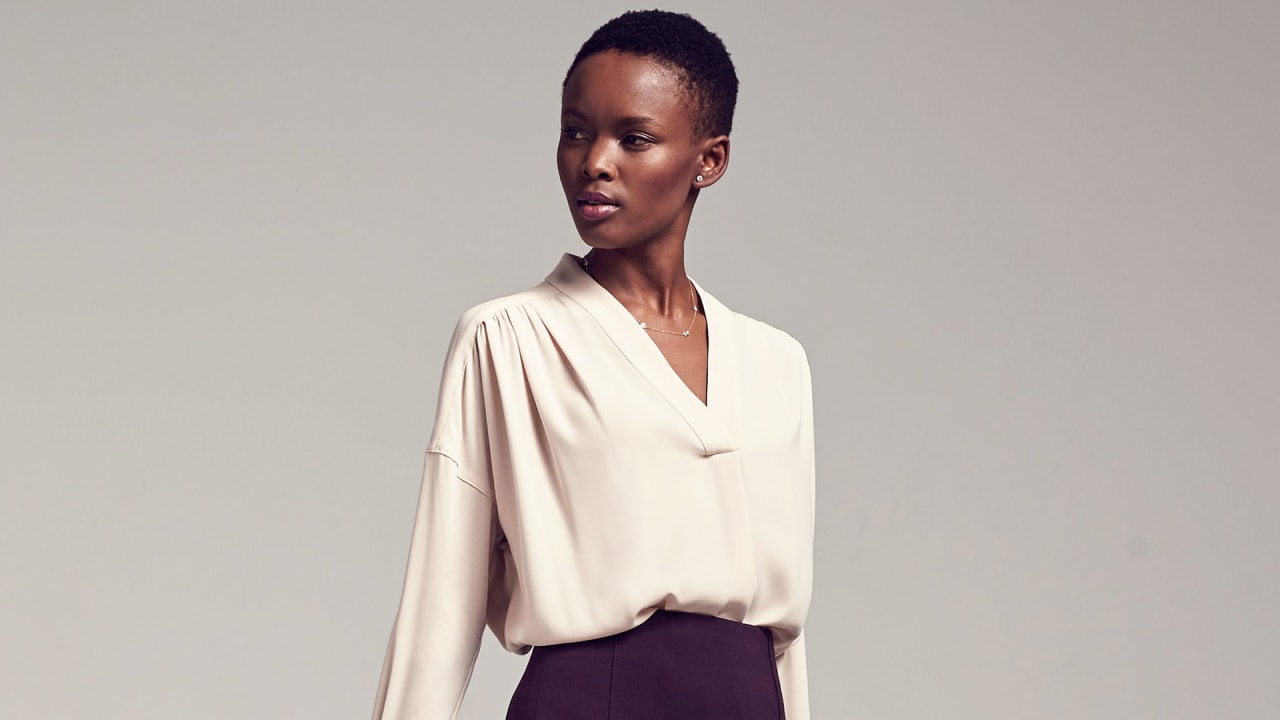 When it comes to accessorizing, alpha women know just how to strike the right balance between overdoing and underdoing it. Make sure to always stick by the classic, modest pieces like a sleek Kate Spade bracelet or a gorgeous diamond ring from the Tiffany's. Remember the rule- less is more.
9. Get Creative
An alpha woman is not someone who holds herself back. She knows exactly how something should be and she has the power to make it happen. Whenever you have the image of an outfit in mind, remember that you can always make it happen without any fear of what others will think about you. Be confident about it, because that's what makes you feel comfortable. And in between all the dressing up, don't forget to get a little creative and have fun.
10. Boldness
Colours are an essential part of dressing up. Picking what colour goes with your skin-tone can be tricky. But there are no limitations on finding a number of shades that you want in today's life.
11. Individuality
Alpha women never share the same traits. Some are gentle, some are straight-forward, some are both, and all are more. To impart what makes you stand out, you are never bound to follow the trend. You can always add to the trend or just create your own.
12. Embrace Feminity
You don't want to make the mistake of hiding your femininity from the world to avoid discrimination. You want to take control of your reality. So choose cuts that are super feminine yet empowering. As the saying goes, "A woman can do everything a man can, and she can do it in heels."
What do you think about this article? Don't forget to share your views in the comments section below.