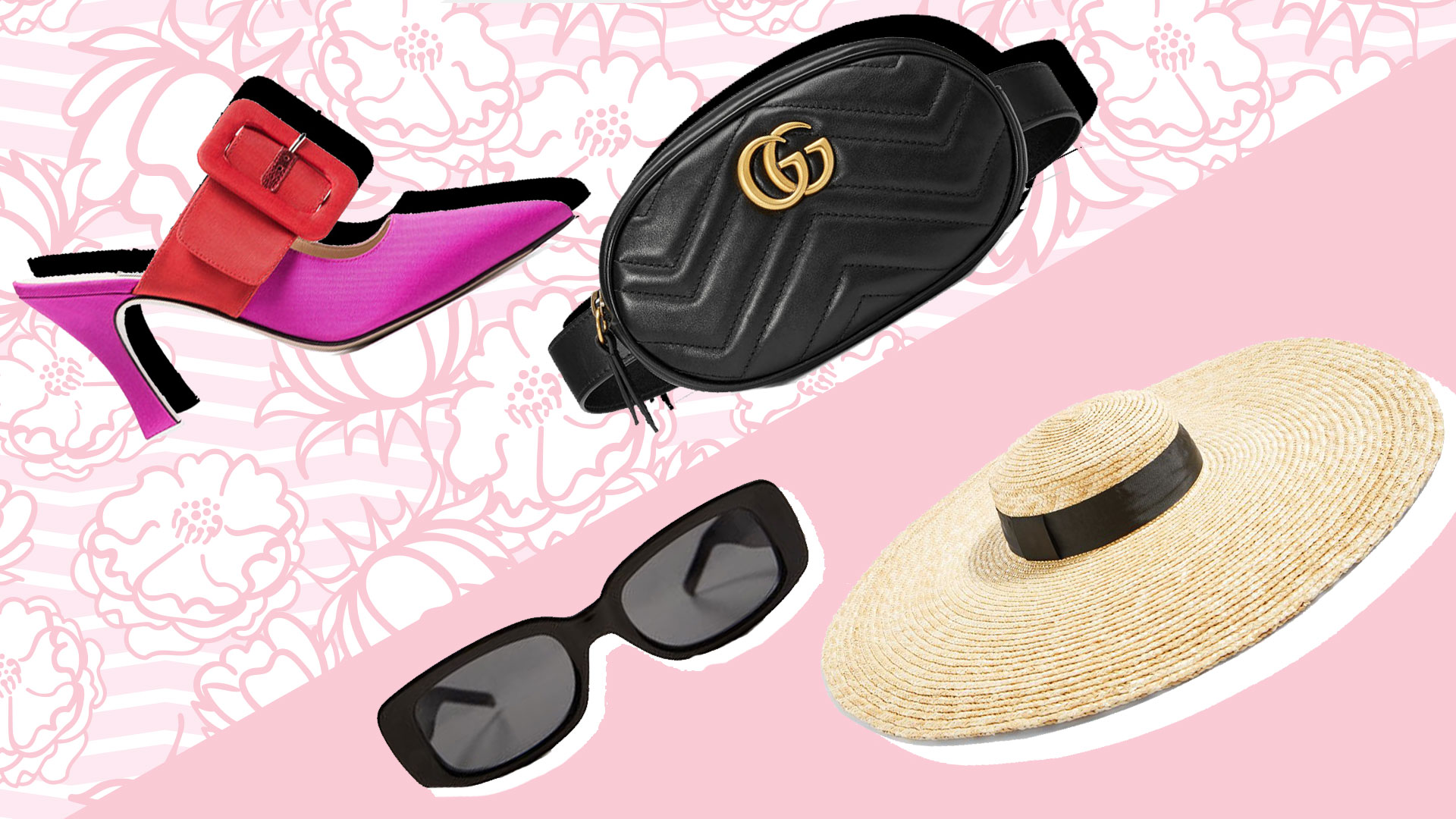 Fashion in 2018 is not just about choosing perfect apparel according to the season. It's more of matching your apparel with necessary accessory and highlighting your complete look. Accessories add power to your outfit and make you appear exquisitely different. So to complete your stunning look and guide your fashion parade, we've brought you some of the chicest accessory trends ranging from bold hats to suave bags, and lengthy boots to matrix glasses. Here's a round-up of 10 chicest accessory trends from SS'18 fashion weeks.
1. Baker Boy Hats
We've already seen 2018 taking a high turn in fashion clothing and the same has been noted for accessories as well. The baker boy hats are back in fashion. Fashion forward ladies all around have chosen this as one of the versatile chicest accessory trends to pick on in any informal gatherings. This bossy baker boy hat goes well with almost every apparel you chose to wear be it the boyfriend Jeans, bodycon dress or everyday tops, it suits all of them. So what are you waiting for? push aside all the old hats and go on with this aesthetic trend.
2. Belt Bags
No matter what occasion it is, Summer/Spring, you got to opt for these aesthetic belt bags for sure. They blend in so easily with every casual outfit and bring out the famous utilitarian touch making you feel glamorous and bold. These bags do come in a number of styles ranging from sporty bum-bags to sleek structured ones and more. You are never gonna run out of options ever with these belt bags. Their varieties and unique designs make them the chicest accessory trends to wear this summer.
3. Red Thigh-High Boots
Flaunt your high short dresses this summer with the hot thigh-high red boots probably trending as one of the sexiest choices in your footwear collection this summer/spring. Boots never go out of style and this season these hot red boots have become the eye-catching choice for most of the ladies out there. No matter what leather you opt for, you are still going to turn all the heads.
4. Matrix Glasses
This summer, you'd definitely want to shield your eyes in style. With Kylie wearing the Matrix glasses at Met Gala 2018, these sleek black matrix glasses have become as one of the chicest accessory trends from 2017 to 2018. The retro set of eyewear not only makes you stand out in the crowd but also adds a unique definition to your eyes. Celebrities, as well as street style enthusiasts, have added this as a must-have item in their wardrobe. 
5. Shoulder-Grazing Statement Earrings
Statement earrings have come back in fashion this summer/spring. Falling off your shoulders, these earrings make your lobes look extremely gorgeous and stunning. Designers have claimed that these earrings are eye catchers for this summer and are a must-have. There are a lot of varieties to choose on from statement earrings such as Tassel earrings, shell earrings, hoop earrings, pom pom earrings, fringe earrings and many more. With growing size and popularity, these shoulder-grazing earrings have become the chicest accessory trend this summer/spring.
6. Short Strap Crossbody Bags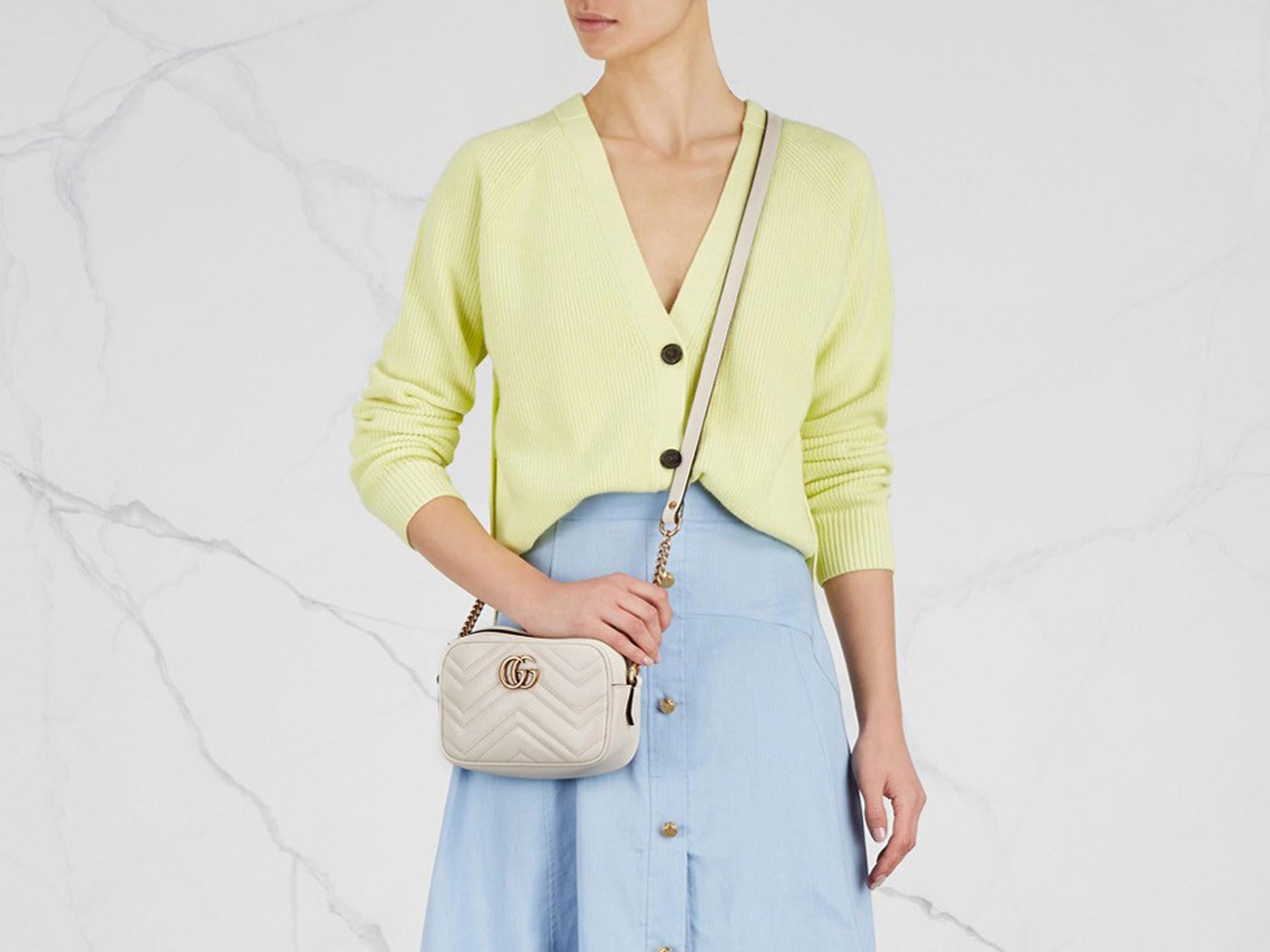 You maybe someone who is not highly impressed with the belt bags around your waist. No worries, these short strap cross body bags are perfect to carry across one shoulder and flaunt around the streets this Summer. They are light, elegant and wearable almost with every apparel. Be careful not to make it bulky while hanging around your shoulders or else they're going to become awkward to your style sense.
7. Black Berets
If you aren't the one who would pick Baker boy this season, then miss it out. We've got a better alternative for you to flaunt on. These classic French Beret bags are just perfect to swing around. The neutral Combination of colours and style makes you look simply perfect. They go well with knitted cloth and loose long length tops, they just look perfect.
8. Bold Platform Shoes
A perfect pair of shoes depicts your personality and makes you feel confident for the entire day. If you wish to add comfort, style, and height this summer, then these bold platform shoes are a must-have. Platform shoes are completely versatile and flexible to blend in with any outfit you wish to wear. Be it Sandals or Elegant heels or eccentric sneakers you have all of them to select as per your choice. So this season, comfort and height are all going to go together.
9. Straw Bags
Going for a basic shopping or a few minutes of walk? The simple showy straw bags are just perfect to carry along instead of a  large bulky handbag. They have become the chicest accessory trend this season to make sure you go carefree and lightweight with your handbags anywhere. You can pick them up whenever you feel the need to have minimal stuffs with you. There are plenty of styles available in straw bags ranging from Classic totes, cute clutches, and round basket bags and many more.
10. Jewel-Toned Velvet
Fashion statements in 2018 are all about creating some bold and dynamic looks to add uniqueness and walk with confidence. This season velvet collections have been trending as one of the best in clothes and accessories. The jewel-toned velvet accessories add a royal look to your outfit, highlighting your gallant side. Be it shoes, jackets or crop tops, velvet lends sheer look to your style.
So this summer/spring break, no matter where you are planning to go, be sure to give your closet the much-needed makeover. Don't forget to share your outfit ideas in the comments section below.