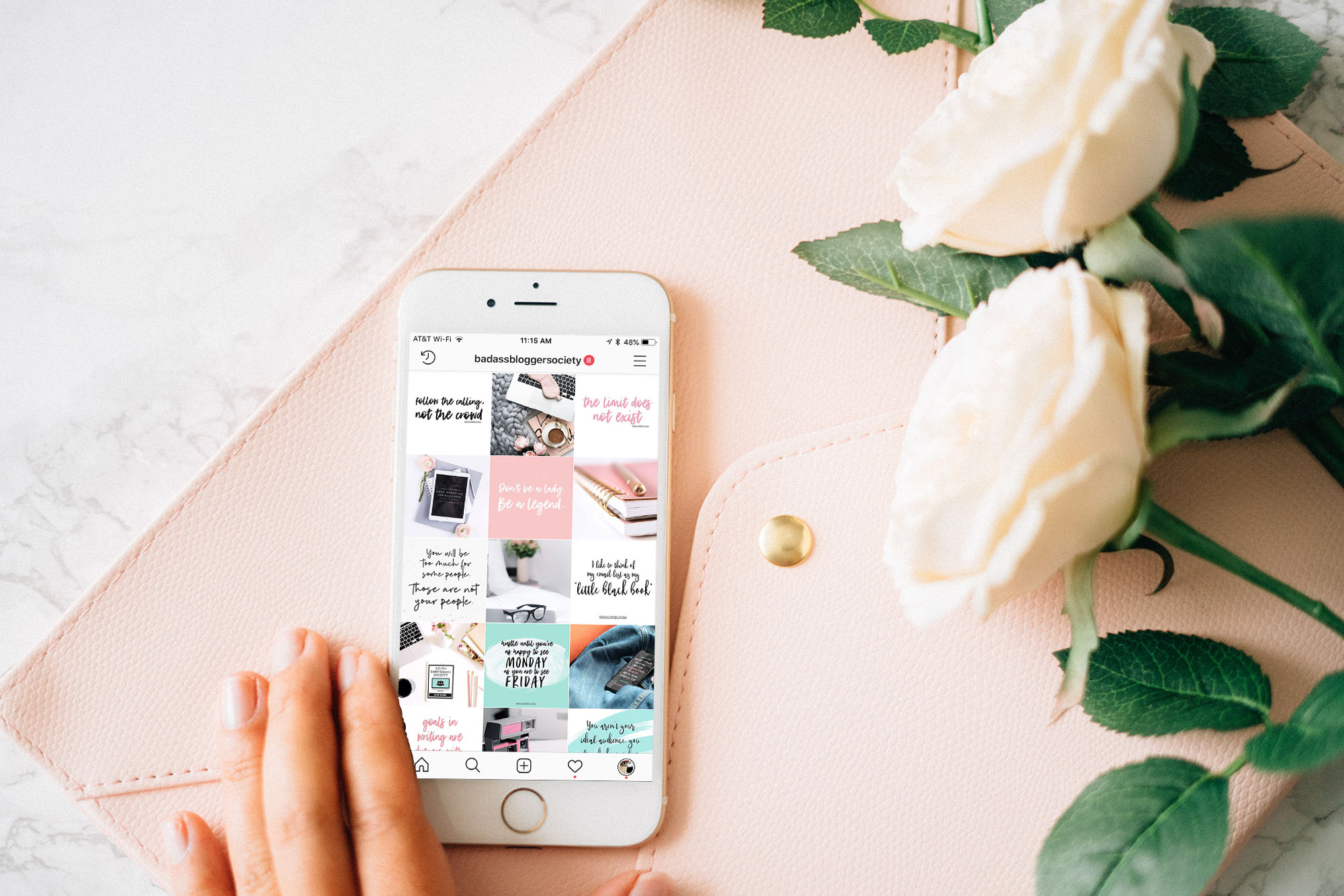 Have a business account on Instagram? Are you confused with how to get the maximum engagement on your page? Well, you might have always wondered how do people manage to get so many likes, comments and positive interaction from the audience on Instagram in a short span of time. While you struggle to grab the attention of a handful of people, there are some brands who get a large audience exposure just in the blink of an eye. Your competitors and other people on Instagram have no magical formula that is getting them such a huge audience engagement and followers. It's just that they've found the secret tips and tricks understanding the world of social media which has led them to make quick moves with their business.
Instagram has become the top trending platforms for marketers to promote their business and brand. You can always choose between the paid and organic methods to maximize the engagement on Instagram. To get you going on this heart winning platform, here's a list of top things that you can do to increase your engagement on Instagram and expand the reach of your efforts effectively.
1. Engage With The Audience
Instagram is a social platform where bringing your presence in limelight requires actual audience engagement and interactions on a regular basis. There's a simple rule to build up your business on Instagram – keep your conversations active with the audience. Make sure that you keep asking questions, conduct polls, Give hints on the upcoming updates, post stories and reply to your story questions as well. Make your audience realize their importance and consider their opinions every now and then.
Always remember to reply and like all the genuine comments. Business engagement in Instagram isn't an easy way to get along quickly. Have patience and do your work with dedication.  Make sure that your audience never gets bored with your content as "Content is the king".
2. Save Your Best-Performing Posts and Duplicate Them
Progress comes when you understand multiple ways of understanding new things. Have a look at your previous posts and conclude from their performances and audience engagement as to which post did your followers like the most and what theme do they like to see in your work. Whether it is bright, vibrant pictures or vintage edited theme, make an analysis of what impresses the audience more on your feed.
Find your top performing posts, and save their hashtags. Make sure you keep posting something new and creative to make your feed look extremely appealing to the audience.
3. Post Instagram Stories With Call-to-Action
Instagram offers an amazing feature to all the verified accounts to add links in their stories. Adding links makes I easy for the viewers to directly visit your page and have a sneak peek into what you have to offer them. Creating such Call to Action promotes more interest among the viewers and leads to more engagement from them. Apart from engagement, it also helps out to increase the number of website clicks on your site. You can link different pictures with different links so that people can always have a quick insight into your website.
Are you someone who doesn't have a verified account? Well, no problem. You can add your website link to the bio of your page and always keep it open for the audience to connect and explore. In short, keep it simple and easy for the viewers to know more about you.
4. Connect And Promote Across Networks
Promoting yourself as much as you can is the best thing that you can do to increase your audience. Your audience, on the Facebook page, may not be the same as your followers on Instagram and Twitter. Connect all your social accounts with one another and promote yourself on different platforms. This adds up in increasing your reach among the people and keeping them engaged with your website. Always leave a hint on every social network that people can visit you in other places as well.
Example, you are conducting a giveaway on Instagram from your page, You can promote this giveaway on Facebook as well as your twitter, linked account and persuade the followers there to visit your Instagram page and like it to participate in your giveaways. There's always a strong connection among the various social platforms to take your online business to the next level.
5. Incorporate Videos
People always love audio-visual things more than normal picture post content. Always create a creative video describing or defining a hint of your next launch or new activity in your business or blog. Create a curiosity among the audience through a short clip video to keep them on the track until your next move or launch. If your videos are sponsored, then it's going to be a bonus on your part to increase your audience involvement.
Interested people when tag friends on such posts, there are more chances for a bigger exposure on Instagram. Interesting right?
6. Partner with Creatives
This mainly relies upon collaborating with creative influencers and bloggers for affiliate marketing and influencer marketing program. You may choose to partner with a renowned blogger or photographer to work with you and present your work on his platform as well. As soon as you opt for this, you'll see an increase in the new audiences from their end in no time and plus making your name to be a remarkable brand/ website who partnered with a famous creative on IG.
7. Give Sneak Peeks & Hints
The audience on Instagram loves being noticed and considered. Always ask for their suggestions and opinions in your upcoming launches and plans. This makes them feel more important and inclined towards your page and they love staying connected to know if you considered their ideas. Always try to leave a surprise hint on your page for your audience and keep them hooked to your page. Keep your page organized and scheduled. Your audience should have a clear cut idea as to when you will be letting them know their surprise. Such sneak peeks are a great idea to build more audience interaction on this platform.
8. Craft Stories
Don't just simply teach the audience your marketing missives rather, craft some interesting eye-catching stories. Increase your engagement by becoming a storyteller or sharing experience via your Instagram stories. Create a separate section of this in your highlights where people visiting your page can check it out and get interested to know your brand further. You can also use relevant hashtags and tags on your stories to give a better insight to your followers.
9. Post Some Witty Captions
There's nothing more powerful than a voice on social media. Along with great picture posts, try to add a great caption with it too. Remember, your unique way of interacting with the visitors of your page or posts will push them to build up a conversation with you. You can also try adding some humor to your posts in order to spread the voice of your brand to a large audience.
10. Time Your Posts
Instagram offers a unique analytics feature to all the business accounts in which you can easily make out the maximum number of audience visiting your page and liking them. You can also check the insights as to which age category of people prefer it more and which place they belong to. Use this information in a tricky manner to post a new update and spend more time engaging with people and their ideas. Sometimes, the best to post goes unnoticed if posted on wrong time.
Have a proper idea as to which post should be updated at what time and when. You can even try out the live session feature on Instagram to interact at the maximum level of the audience. It'll really help you out to get a lot of attention with your fellow followers.
11. Analyze Your Competitors
Always try to be one step ahead with your plans and efforts. Keep a check of your competitor's update and new launches on social media. Simply having a bunch of raw data and few followers is not the key to keep going in long terms. Check what's new are other trying and figure out something similar or new that would suit your brand as well. Remember, creativity and innovation is the key that will always keep you stand ahead on social platforms.
At the end, always learn to try new every day and explore more. You'll see your own failures as well as progress at some point in time on this platform. Just keep going and always remember, "Clarity, creativity, and consistency are the keys to a great content."