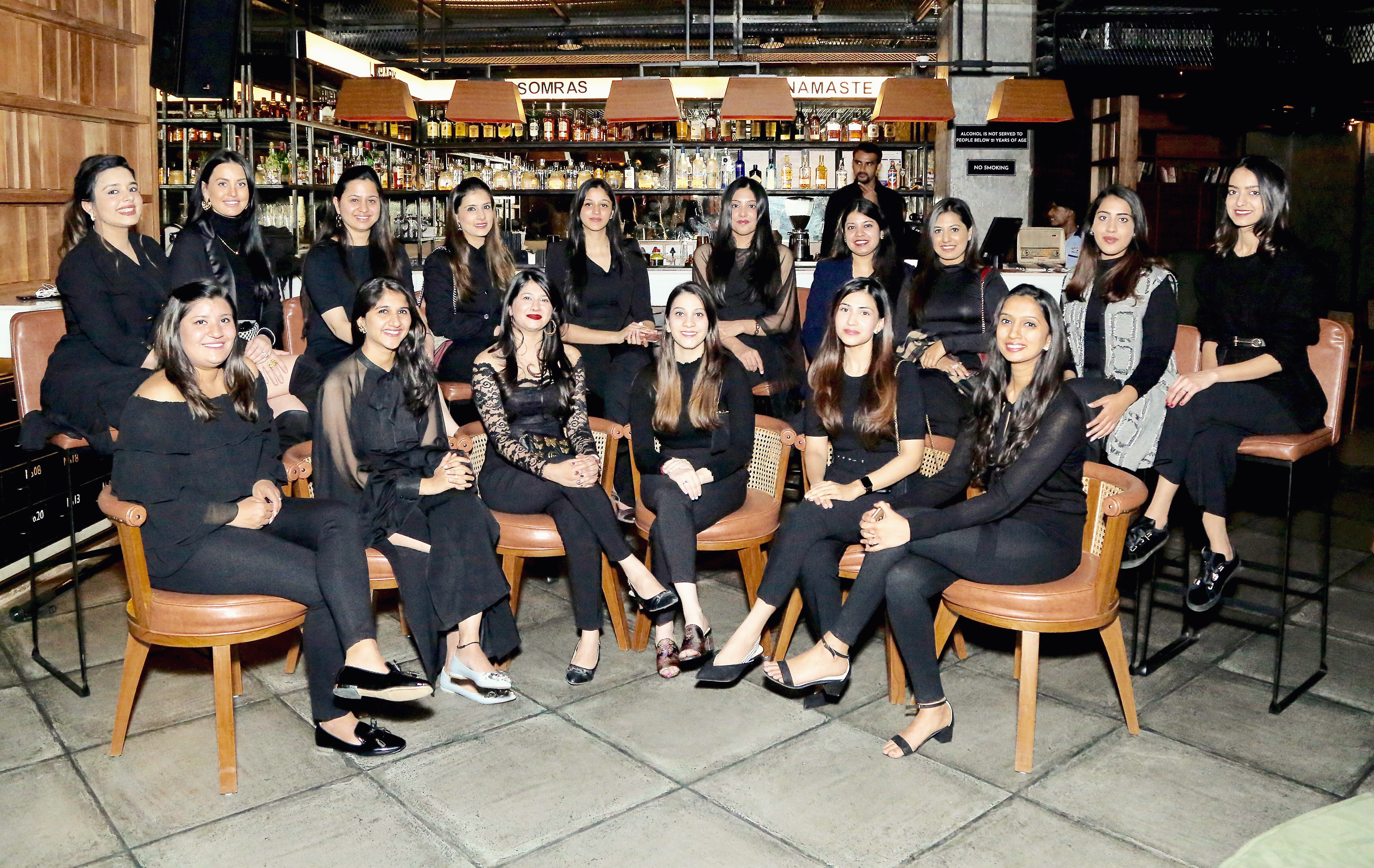 Celebrating the passion of the young women entrepreneurs of Jaipur, the business lunch hosted by ISOBAR x THE SOCIAL LIT began on a high note as the invited women talked about their work and achievements.
Alongside the heady cocktails, the conversations revolved around the relaxed aura of the place, moving on to the latest business trends in the city and how Instagram has become the modern CV for new businesses. Following this was the line-up of scrumptious fusion food from the modern Indian kitchen at the restaurant. Dressed in black, the entrepreneurs had an exciting evening in a gorgeous setting, networking with like-minded women.
From couture to jewelry, dentistry to astrology and interiors to upscale events, makeup to tarot and more, the young women entrepreneurs of Jaipur have made their mark in every field – upholding the truth that there's no role a girl can't excel in.
Extended greetings to Sahil Chaudhary (Founder, ISOBAR) and Kirti Chaudhary (Marketing Head, ISOBAR) for hosting the business lunch. ISOBAR is a coffee bar & cocktail house. Whether you're looking to get your coffee fix, flip through the books, slurp back those cocktails or get lost in time, ISOBAR is the ideal destination. If your idea of an outing is feeling like Friday when it's a Monday, this place has you covered.
READ: 15 Most Powerful Young Women Of Jaipur
More pictures from the event.