Behind every show-stopping bridal or celebrity red carpet look, there's a makeup artist who put major skill, time, and effort into making the magic happen. In an exclusive interview with one such Makeup artist from Jaipur, we forayed into numerous secrets about her work and journey.
Breathing dreams like air, Muskaan was drawn to beauty in its purest form right since a young age. Her first brush with Makeup was as early as age 5, when she would sneak some of her mom's makeup and try to paint her face with her little fingers.
From neutral beauty to red-carpet ready makeup, Muskaan has already mastered the art of creating camera-ready looks. What sets Muskaan apart is that nobody leaves her makeup chair without looking ten times more radiant than they naturally are.
Strong Background In Fine Arts
Having trained under Subroto Gangopadhyay and the other who's who of the art world, Muskaan holds a very strong background in fine arts. However, she always thought art as more of a hobby than a career. Having pursued her training at the University of Arts London: London college of fashion, Muskaan also studied marketing communications along with editorial styling. She took the first step towards her dreams when she enrolled in the makeup school- Makeup Forever Professional Paris Academy.
"Be the hardest worker in the room. Be relentless in your combat. And never leave home without lipstick."
-Muskaan K. Kumbhat
From a newbie in the world of makeup to one of the most sought-after names in the industry in Jaipur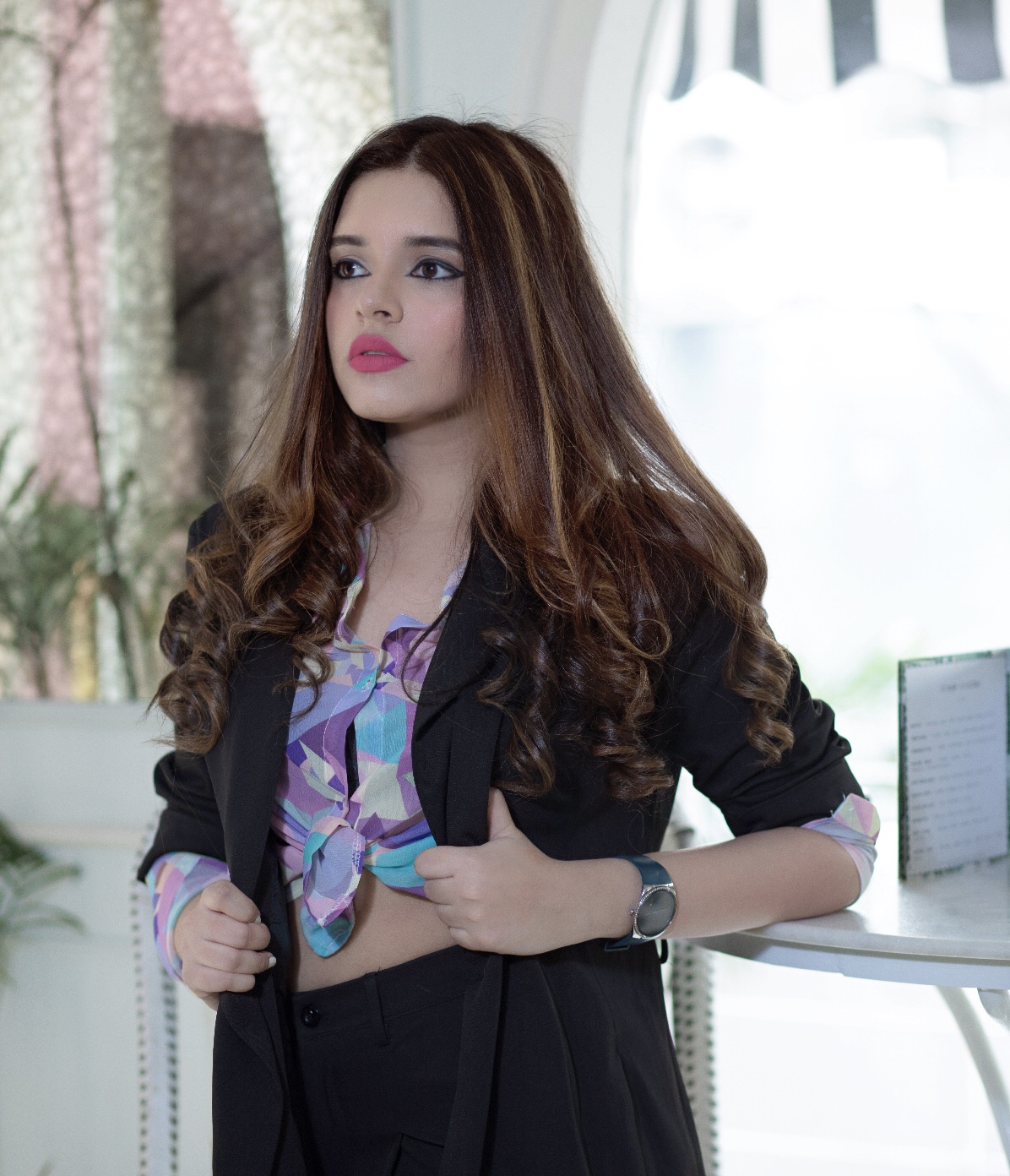 Starting as a newbie in the industry, Muskaan has now turned into one of the most revered makeup artists in town. Her mastery of blush and highlight could possibly be every makeup-wearer's dream skill and her natural ability to make clients not only look beautiful but also feel beautiful has made her a favorite among Jaipur brides. Having worked with numerous well-known women like Akanksha Arora and Astha Jagwani, Muskaan believes in relentless dedication.
Insta Feed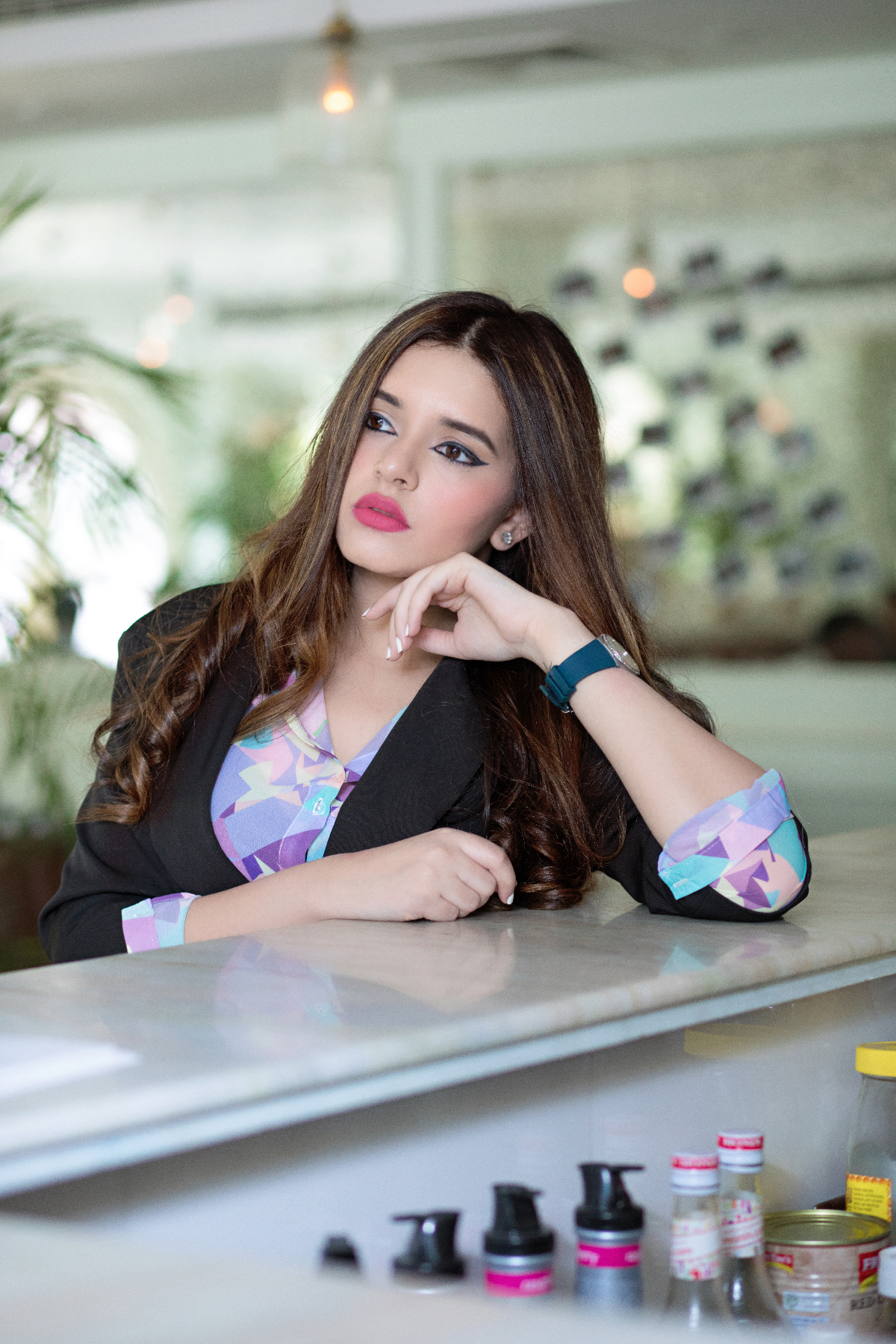 Young and passionate, Muskaan loves keeping up with trends. From understated, earthy tones to bright pinks and distinct hues, Muskaan's Instagram feed is lush with some serious beauty inspiration for makeup lovers. She's one of the few makeup artists who approach a face as if it's a canvas. Whether she's creating glitter jelly drops or Picasso-esque smokey eyes, Muskaan's lively and imaginative make-up looks always get a double tap from us.
READ NEXT: 15 Most Powerful Young Women Of Jaipur
Love At First Makeup
"I think I have always been really drawn to makeup since the beginning. I used to watch my grandmom do it. I used to try and sneak some of my mom's makeup and creams and what not, all the time and turn into a goon. <haha>"
– Muskaan
Advice for those aspiring to work in the makeup and fashion industry
A lot of times we end up comparing our professional lives with the life and status of others and end up feeling demoralized because now you're in a world outside of your cocooned environment and your father cannot land you a shoot with VOGUE, you gotta do it by yourself. I see a lot of people struggling with self-image and self-esteem issues especially in their workspaces because they're not able to keep up with all the pressures and a lot of criticism from random people. I mean people try and scare the daylights out of you when you've just begun. They will tell you your ideas are stupid, your creativity is actually jeopardy (to the brand's image or whatever). You do you, for yourself, without comparisons and fearlessly and see how things turn out for you."
Candid
Go-to Outfit: A black or A white dress
Go-to Makeup Brand: Makeup forever duh!
Most Revered Lipstick Shade: Roussy by Chanel & Warm Leatherette By Nars
Next Holiday: A workation to Singapore
Speed Dial: My driver, My assistant, mom and dad
BFF in Business: We don't make friends in our business <dies laughing>
A Song On Repeat: Nothing Holding Me Back By Shawn Mendes
Most Loved Dish: Mushroom Aglio Olio
Starbucks Drink: Passion Fruit Iced Tea (I Hate Coffee)
Biggest Inspiration: My father. I don't think I say this as often as I should, but I look up to my father so much. I'm so obsessed with the idea of being like him, talking like him and growing smart like him. He's built himself brick by brick, to give me the life I have today. He has raised me to be an independent-minded human being. I wish I could be even half of that when I become a parent.