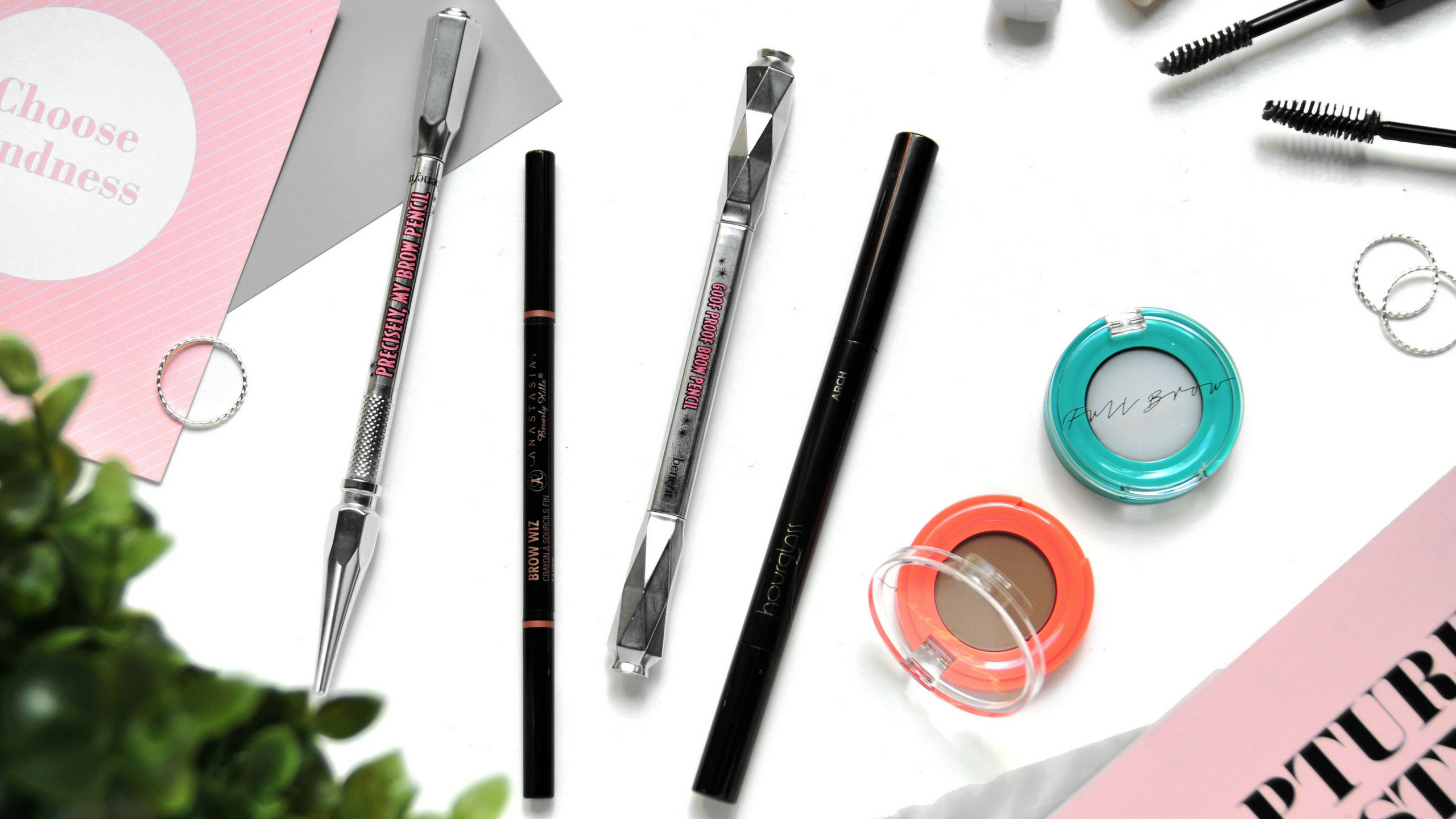 Almost every day while getting ready, we spend hours to figure out what is off about our face and what goes well with it. We are always willing to work out that extra edge of applying perfectly shaped winged eyeliner.  After years of over-plucking and semi-unibrowing hacks, we still wonder why our eyebrows are not identical twins. To cut a long story short, let me tell you that your brows are meant to be sisters and not monozygotic twins. While browsing for perfect brows, I came up with a solution and i.e., the one secret recipe to perfect brows has a lot to do with your face shape and not with the tools you use to master the art of perfect brows. I know that it doesn't sound like the most exciting secret out there, but if truth be told, it really works to ensure you find "perfect brows" for your face. Just like all haircuts do not look perfect on all face shapes, the same holds true for perfect brows. Brow expert, Jared Bailey breaks down how to determine your face shape along with your eye shape in a simple three-step process to create perfect arches for perfect brows:
Step 1:  Place a pencil or any stick figure at your nose where your piercing would go. Now point it straight up, this is the point where your brow should start from.
Step 2: Now angle the pencil in such a way that it points to the exact center of your pupil, this should be the highest point of the arch.
Step 3: Lastly, tilt the pencil parallel till the outer corner of your eyes; this is where your brows should end.
Once, you're done with the simple follow-up given above you can tweak things according to your face shape. But the question is do you know the shape of your shape?  If not, then decide on your face shape by standing before the mirror. Verify with the help of these illustrations what your face shape is
1. Heart-Shape
If your face is heart-shaped, then for perfect brows you must want to keep your brows soft and rounded, especially towards the arches. Curved arches help in creating perfect brows while balancing out your pointed chin.
2. Square Shape
Round brows are ideal perfect brows for square-shaped faces. Soft and feathery brows compliment your natural angles. A higher curved arch will create an optical illusion of making your square face look more oval.
3. Round Shape
For a round face, a perfect brow would be the one which would make the face look longer. For all the Hunger Games fans out there, take Jennifer Lawrence for example, she keeps her brows bushy, thin and curved to add angles and dimensions. A round brow can never be perfect brow for this face shape as it will make the face look more round.
4. Diamond Shape
If you have a diamond-shaped face, then there is a high chance that you have strong and wider cheekbones. You can soften down these features with curved brows.
5. Long/Oblong Shape
If you have a long face, perfect brows would be the one which makes your face look rounder. In this case, for perfect brows, you eliminate the options of arch and curved brows. Go for seemingly flat shaped brows with a slight downward curve or no curve at all to reduce the length of your face which will make it look plumper and a bit fuller.
6. Oval Shape
First of all, congratulations on having the ideal face according to most of the statistical and theoretical measurements of the most beautiful facial proportions. Almost any brow would be a perfect brow for you. Consider yourself lucky and go for a soft angled brow, although the neutrality of the shape is an easy palette to play around with various looks.
We assure you that there can't be a more futuristic way out for selecting perfect brows than the one recommended by Jared Bailey. Once you've chosen the perfect brows for your face shape, don't forget to share your ideas in the comment section below.