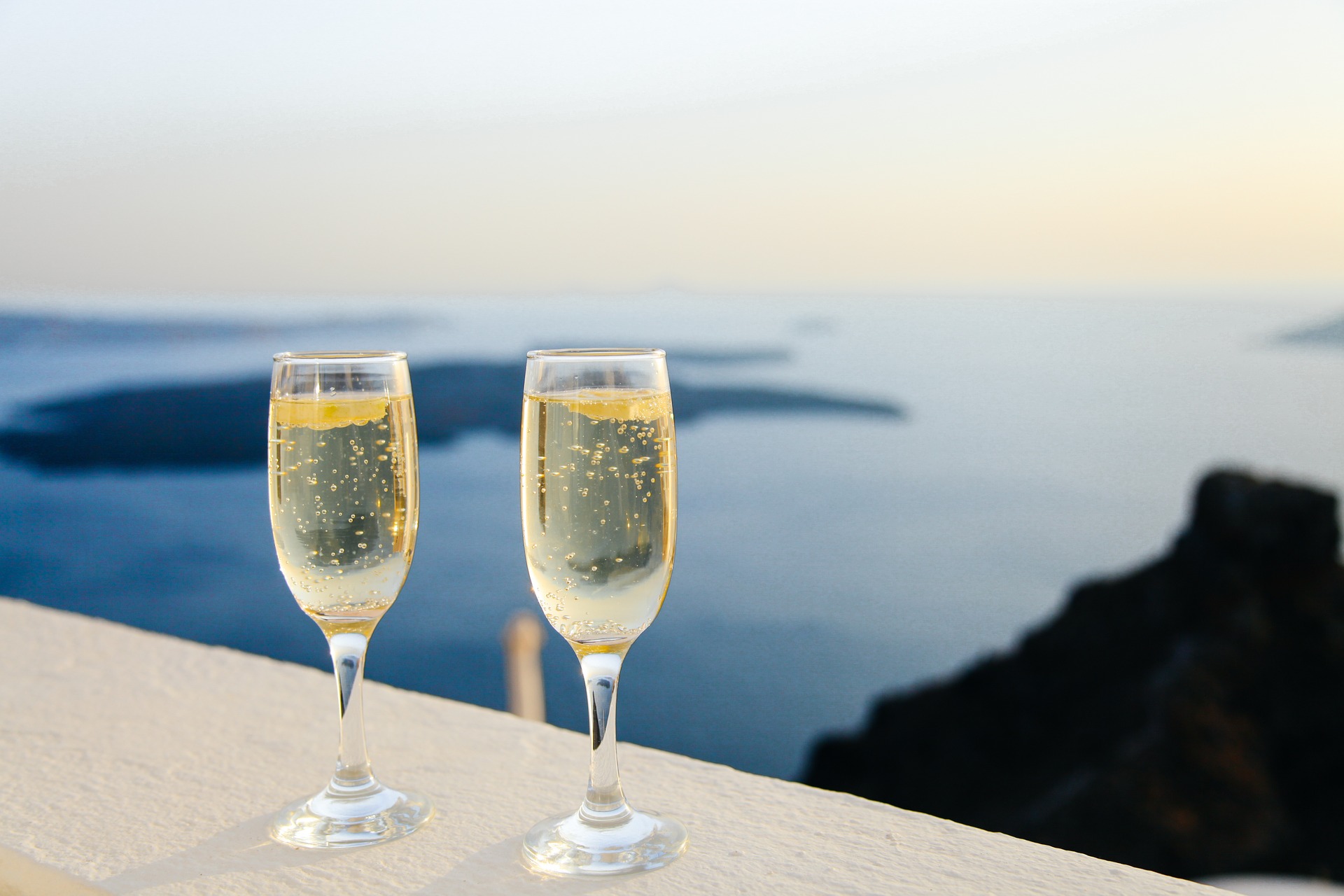 If luxury fascinates you, then a whole new world of opportunities awaits your arrival. Keep reading to find out the 10 luxury career ideas that will channel your inner royalty while allowing you to make a living out of it.
1. Advertising or MarketING Manager
Skills Required: Good managerial skills
Qualifications Required: MBA or any other management degree
Income: Advertising manager- $117,810; Marketing manager- $144,140 (per annum)
Avoid if: You are an introvert and have a hard time making conversation with people
All the newly introduced startups rely on advertising and marketing managers to help sell their products and services through a number of avenues.  Advertising and marketing manager offers you to supervise many aspects of advertising and promotional campaigns. These luxury career ideas will also involve branding and public relations with opportunities in a number of different settings like construction firms and advertising agencies.
2.Bridal Makeup Artist
Skills Required: Creativity, imagination, and, excellent attention to detail
Qualifications Required: Training programme in cosmetology
Income: $71,590 per annum
Avoid if: You do not enjoy dressing people up and playing around with cosmetics
Imagine a job with hands-on work where you can immediately see the result. If this sounds like you, then consider luxury career ideas which involve fun with beauty such as a bridal makeup artist. You could be employed at a salon where you apply makeup to brides or might also get the opportunity to visit royal palaces and five-star luxury hotels where most of the wedding venues are set. You may even be able to find the opportunity to apply makeup to famed models and celebrities.
3.Interior Designer
Skills Required: Ability to create appealing indoor spaces
Qualifications Required: 4-year bachelor degree in Fine arts & Design
Income:  $56,220 per annum
Avoid if: You do not have a flair for creative designs
If you consider yourself a creative visionary and picture yourself using your artistic side with pure business sense, then one of the best luxury career ideas, Interior designing is what you are looking for. You will do much more than making the space attractive to the eye. You will have to work with homeowners and businesses to create tempting room spaces that meet their exclusive needs. You'll get the opportunity to work with people and location that you never imagined viable. Spend other people's money to bring out the brightest and boldest creative ideas to life. Make sure that space you are creating is safe, functional and comfortable.
4. Wine Specialist
Skills Required: Fine taste buds along with a strong olfactory sense
Qualifications Required: Bachelor's degree in English or any other stream
Income: $80,000 per annum
Avoid if: You do not enjoy trying out new drinks
The wine industry has many exciting and stimulating luxury career ideas to offer. If you're passionate about the wine industry and have a feeling that you are a wine aficionado, then wine making/tasting is the ultimate career for you. Just imagine being an anchor in the whole winemaking process. Immerse yourself in vineyards and wine cellars and create beautifully crafted bottles of wine. Get paid to be a wine snob, work in a high-end restaurant and attend posh events where you might also get in touch with famous people who love your beautifully crafted wine.  
5.Luxury Content Writer
Skills Required: Good vocabulary
Qualifications Required: Bachelor's degree in English or any other stream
Income: $56,220 per annum
Avoid if: You are unable to pen down your thoughts
If you love to write as much as you love the finest things in life, then you might enjoy luxury content writing as one of the luxury career ideas. As a writer you will also have the opportunity to do what you love the most, having a broad position that covers a number of topics. With the knack for the written word, you may find yourself writing for endorsements, articles, scripts and many other fun projects. You might also want to pursue a more creative career in freelancing whereby you'll have a chance to stand out in copywriting, travel writing, blog writing, and journalism. In case of journalism and travel writing, you'll also get to visit really cool and remote areas.
6.Food Stylist
Skills Required: Ability to arrange food in an attractive manner
Qualifications Required: Diploma in Culinary Arts
Income: $33,000 per annum
Avoid if: You hate experimenting with edible and inedible items that make food look appealing
Do you take pleasure in cooking and preparing meals for others? If so, you may want to consider working in the food and beverage industry. Have you ever observed people captivated by the beautiful images of food while they are flipping through a magazine or a television? They are in awe of the work of a food stylist. Food stylists arrange the food in a magnetizing manner to attract your taste buds. You could also blend in your artistic side with culinary arts to make the food look attractive while serving which looks fresh and succulent for cookbooks, menus, commercials and, magazines (also people's Instagram and Snapchat stories).  
7. Fashion Styling & Designing
Skills Required: An eye for the new trend coming in fashion
Qualifications Required: Diploma in Fashion Designing course
Income: $65,170 per annum
Avoid if: You can't even decide your own outfits
Share your personal story with readers by opening up and revealing the steps you've taken to be the woman you are today. You can use various unique, creative and editorial topics for awareness by using a style statement.  You can also work on some essential clichés like "wardrobe essentials" checklist. Use catchy titles for your blog like, "What every woman needs in her wardrobe." Help out the general audience, your followers with simple hacks and DIYs for their everyday college and work clothing. The biggest perk over here is, you'll get free merchandise from brands like Nike and Adidas if you do well and gain the maximum amount of followers for your blog.
8.Luxury Buying
Skills Required: The ability to recognize future trends and excellent commercial awareness
Qualifications Required: High school Diploma
Income: $65,170 per annum
Avoid if: You have a hard time deciding what to buy
This incredible job would involve hunting out best-selling luxury products of the highest standards for the Paris-based online lifestyle retailer Bazarchic. You'd need to keep in minds factors like supply and demand, product quality and budget. Bazarchic has in the past recruited a purchasing intern from EMLYON business school graduates' programs to manage their portfolio, negotiate prices, participate in trade shows and manage sales and stocks so a place on their course might help you get your foot in the door.
9.Jewelry Designing
Skills Required: Creativity and most of all an eye for detail
Qualifications Required: Specialization in gemology and study in the field of stone cutting, engraving and, polishing
Income:  $7,027.20 per annum
Avoid if: If you do not have a creative bend of mind
We have always admired a well-designed neckpiece but have you ever wondered who comes out with such designs. It is the job of a jewelry designer. Consider yourself lucky as jewelry holds a unique significance especially in India since the early civilization. Earlier luxury career ideas in this field were confined only to highly skilled artisans. But now a person with creativity and conceptualized jewelry designing can enter this field. Jewelry and jewelry designing today is more of a fashion statement or you can say a reflection of who you are. People in recent times have become more and more image conscious and the want for jewelry is no more a symbol of financial security but a trendy fashionable wear that can go well with different occasions.
10.
Travel Blogging
Skills Required: Exceptional writing skills and basics of SEO
Qualifications Required: You do not require any qualification
Income: $3,502 per annum
Avoid if: Visiting new places does not give you a thrill
Just imagine, getting paid to travel. Sounds like a dream, right? It's a dream career so it's hard for people to picture anything other than a dream. Travel blogging, at least serious full-time travel blogging aims at making money, demands a lot of hard work, and not much travel. That being said, there can be a lot of perks like press trips, free gifts, complimentary spa treatments and meals. But blogging is also a lot of hard work if you aim to make money out of it. You will need to build up a strong, definable audience and a large following content that people are interested in. Use social media and networking to engage new readers. You can also build a Google Page rank, which means getting other sites to link to your blog.  
Breaking into the luxury career ideas would require a blend of appropriate academic work and experience. It is foremost to understand the consumer behavior with surgical precision. And to understand how consumers function- emotional intelligence is important in the field of luxury career ideas.