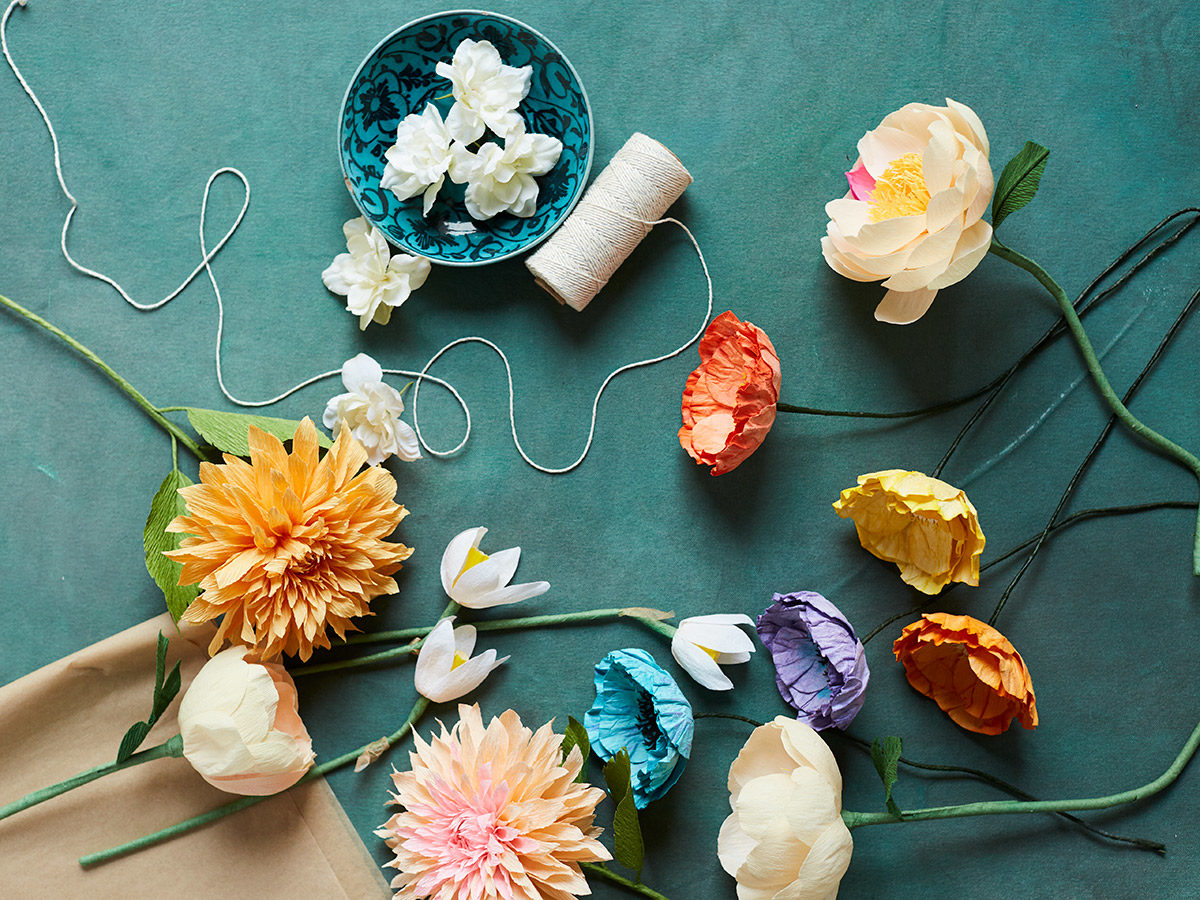 Don't we all love the feel of handcrafted and handmade items? Isn't there something inherently special about things which come from the heart and souls of people instead of an assembly belt. And where else to find these special items than on Etsy. In case you didn't know, Etsy is the global marketplace for unique and handcrafted goods. They help their community of sellers turn their ideas into successful businesses. The platform connects them with millions of buyers looking for an alternative — something special with a human touch, for those moments in life that deserve imagination.
Sellers on Etsy connect directly with the buyers, creating a vibrant community of creatively inclined people; interacting, customizing and making unique and special products. There over 50 Million items for sale on Etsy, which come under one of the following categories, Jewellery & Accessories, Clothing, Shoes, Home Decor, Toys, Art, Craft Supplies and Vintage items. If you too design or make something of your own, you should sign up on Etsy today.
To give you a brief glimpse into the creative entrepreneurs of Etsy, here we have some Etsy shops hailing from our very own Pink City.
Virasat Phad Painting is based out of Shahpura, Rajasthan and exhibits art in the form of Phad painting that is centered on various deities and the associated stories. The cloth used in this painting is called phad that is made up of khadi. In the base, wheat flour paste is applied and after drying, a stone is rubbed over the cloth for proper luster. You will find art pieces depicting Samundra Manthan, Battle of Haldi Ghati, Hanuman Chalisha, and more.
Kapil Art India is based out of Jaipur, Rajasthan and specializes in miniature carvings. They are engaged in generating unique and impeccable carvings on sandalwood material. Some of their remarkable creations include a finely carved flower pot doll, fan, and marvelously designed wood doll that depicts the history of Rajasthan, handmade and intricately designed King made up of sandalwood, and more.
Darshanam originated from Jaipur, Rajasthan and are engaged in designing traditional art form referred to as Pichwai that is centered on Lord Krishna. They incorporate natural stone colors in their artistic activities and make real gold an integral part of their paintings. Some of their amazing collections include cow love wall decorative pichwai paintings, cow and lotus talai traditional wall cloth pichwai paintings, Lord Krishna traditional wall painting pichwai, and more.
READ: The Ultimate Checklist For Experiencing The Magic Of Jaipur (30+ Things To Do)
IndiaCoastCo is stationed in Jaipur, Rajasthan and offers artistic coaster pieces that are an amalgamation of historical heritages and artistic features. You will get the taste of folk and tribal arts present in India in their products. Imbibed with recycled wood and being painted through hands, they offer exclusive coasters. Some of their collections include warli art coaster and wall décor, mandala art coaster, and wall décor, and more.
PehroDesign is based out of Jaipur, Rajasthan and offers you wide varieties of clothing options. These clothing varieties are customized according to the measurements of each individual. Some of their collections include pure linen dresses, maxi linen dresses, vintage women's denim long jacket, blue gold print garara dress, upada silk dress, and more.
Art Moorti specializes in crafting marble statues of various deities, animals, and more. They make use of black, green, and white marbles for creating these statues. They follow some of the unique practices to create a remarkable statue. Some of their collections include Radha Krishna, Marble Krishna Ji, Ganesh Ji, Maha Laxmi statue, and others.
HooriyaArtNCraft has its origins from Jaipur, Rajasthan and is the manufacturer of decorative hairpins and various hair accessories for women. They make use of art and flowered structures to design hairpins, clutches, butterflies, hair bands, and more. Some of their collections include beautiful kanzashi headband, kanzashi flower hair butterfly, rose flower satin ribbon hair clip, and others.
TarkashiArt specializes in creative and customized home décor items and several jewelry pieces such as fancy boxes, beautiful photo frames, intricately designed earrings, and more. Some of their collections include handmade wire inlay art wooden sandal, handmade wooden jewelry box with wire inlay, handmade wooden earring consisting of wire inlay, and others.
JaipurBluePottery offers you a range of pottery pieces that are imbibed with the designs that depict the traditional features of India. They amalgamate the traditional designs and amazing colors with various objects such as plates, bowls, vases, lamps, lanterns, tiles, and others to give their products a vintage and classic touch.
FeltkiDukan is based out of Jodhpur, Rajasthan and offers you beautifully crafted cushion items. Some of their collection includes motivational quotes hand-sewn into bead-bordered cushion eye-felt, handmade bubblegum-ish donut felt keychain and more.
READ: 10 Homegrown Labels In Jaipur That Are Offering Gorgeous Kurtis And Dresses For The Contemporary Indian Woman
Shree Handicraft specializes in paintings that are created with the help of acrylics or crushed gemstones. They also offer you various wooden and marble articles. These pieces are based on various deities, the art form of Rajasthan, beautiful scenic landscapes, and animal structures painted on them.
Go check their work on Etsy. You can also find the works of many more such creative Entrepreneurs on the platform. And don't forget, check the link in their Insta page bio (@etsyin) if you too want to turn your passion into a profession.