Bollywood celebrities are not only some of the foremost artists in this country, but they are also inspirational in so many ways. They are icons of determination, success, and passion. And, of course, of fashion. While it is true that these celebs are dressed by some of the best fashion designers in the country, many denizens of the silver screen have a godlike sense of fashion that allows them to set trends that take the country by storm. These celebrities are constantly reinventing their style and providing their fans with contemporary and fresh looks. As 2018 has now come to a close, it is the perfect time to glance over our shoulders and remember the top seven Bollywood celebrities how changed the meaning of fashion in 2018.
1.Alia Bhatt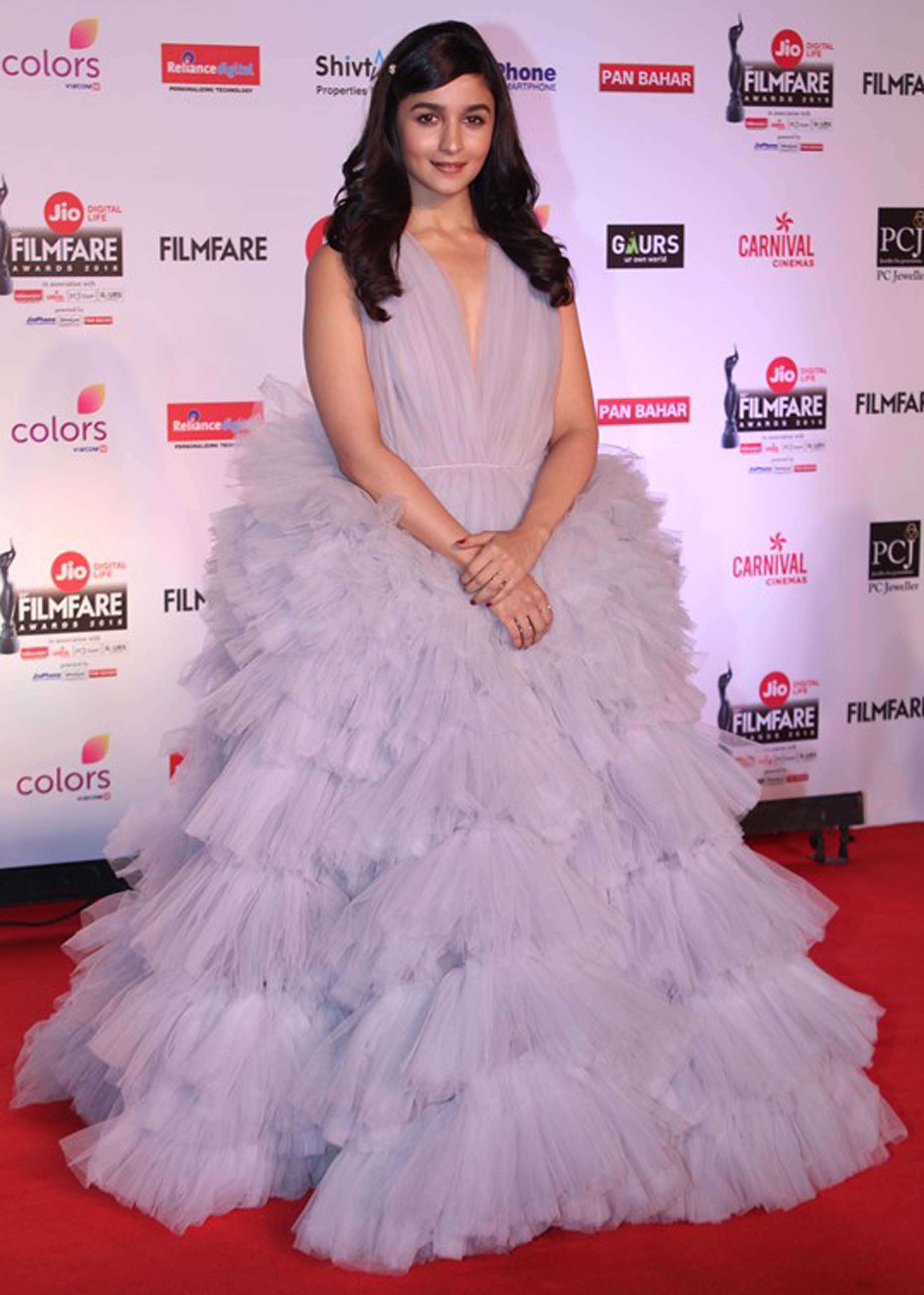 Let's start off with someone who is quickly becoming the golden girl of Bollywood. Not only does Alia Bhatt have the Midas touch when it comes to movies, but every style she chooses is worth its weight in gold. 2018 has been a tremendous year for Alia Bhatt, her movie Raazi has topped the charts both commercially and critically. But above all, she has given us all looks to be inspired by. Perhaps the best example of this is her dress at the 63rd Annual Filmfare Award. A gown with immaculate ruffles and a plunging neckline, Alia Bhatt looked more like a celestial deity than a celebrity.
2.Kareena Kapoor
The life of a working mom is not easy, especially if you are as busy as Kareena Kapoor. Apart from being one of the most iconic actors in Bollywood, Kareena Kapoor is also known for her philanthropy, live shows and fashion. Kareena Kapoor had previously launched her own line of clothing and, to this day, has an impeccable of sense of fashion. Her looks have been bold, crisp and have made a statement in every picture posted online or in print.
3.Ranveer Singh
Ranveer Singh has been an eclectic actor of the highest standards. He has taken experimental roles and made it his own. Because of this, he has become one of the most ground-breaking stars of India's film fraternity. It is, therefore, completely unsurprising that Ranveer Singh brings his experimental nature to fashion as well. Throughout the year, Ranveer Singh has dabbled in various styles, and has come out looking dapper as ever. His Diwali outfit of a green silk kurta inspires us all to push the envelope and be experimentative.
4.Anushka Sharma
This has been a year of happiness for Anushka Sharma. Not only was she part of seminal movies such as Sui Dhaaga, Sanju and Pari, but she also tied the knot with India's foremost cricketing prodigy, Virat Kohli. And while we share in her joy, we are also thankful of all the amazing fashion ideas that she has given throughout the year through social media, including the metallic dress she wore in Australia.
5.Priyanka Chopra
Speaking of weddings, another celebrity wedding that caught the attention of the media worldwide was that of Priyanka Chopra and Nick Jonas. Ones wedding is one of the happiest moment one can ever have, and Priyanka Chopra made sure that she made the most of it. Her wedding reception outfits will be inspiring the styles of brides-to-be for years to come.
6.Shahid Kapoor
A wise man once said, "It is easy to be complicated, but very difficult to be simple". While this is a mantra one can live their life by, it applies equally to fashion as well. And no one understands it better than Shahid Kapoor. His fashion choices in 2018 have been simple, but bold in their simplicity. As is evident through his sticking white suit that he wore at the 2018 edition of the Filmfare Awards. Shahid Kapoor's fashion sense shows us that it is how we carry our outfits that matters the most.
7.Sonakshi Sinha
If you are searching for a new look online, then you probably don't need to look too far from Sonakshi Sinha's Instagram profile. The Bollywood diva has been knocking it out of the park with her stellar outfits. Each and every one of her clothing choices is a fashion statement for the ages, and a testament to the changing fashion tastes in the year 2018. As the New Year begins, we can only expect better and greater things from this movie star.
These seven Bollywood celebrities have changed the very shape of Indian fashion in the past year. They have been bold, cutting edge and have challenged the norms of haute couture. So the next time you seek to freshen up your wardrobe, look to these icons for inspiration and dazzle the world with your new-found splendor.