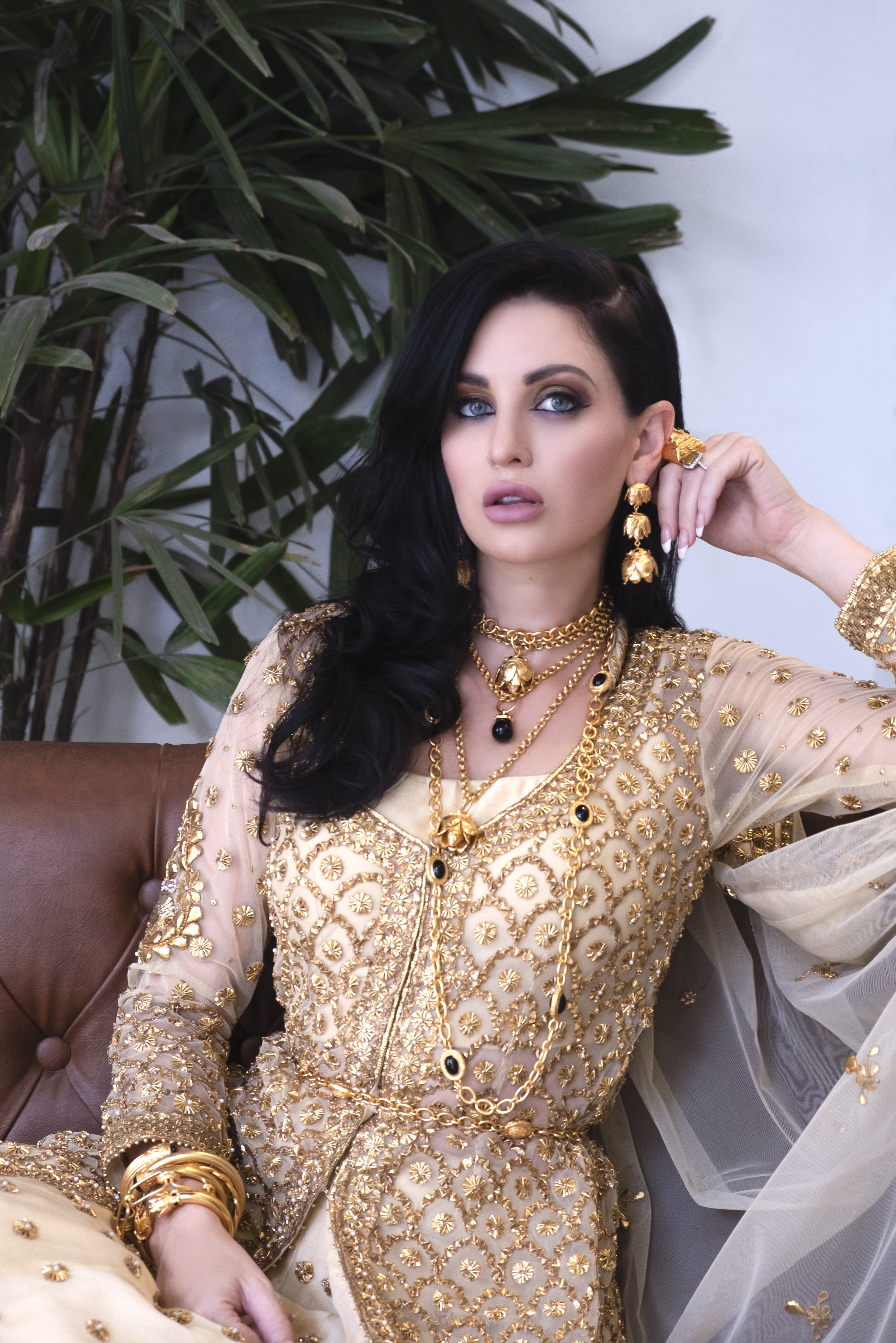 Designing dreams and bringing her imagination to life, the coveted jewellery designer Samantha Lowe is an Australian beauty who moved to Jaipur a year ago to accomplish her personal and professional life goals. She curated VALÉRE based on the sentimental feeling of romance and the desire to create high quality, luxurious jewellery from materials that are of worth. Single-handedly running both  VALÉRE  and La Palma, Jaipur, Samantha is a force to be reckoned with. In an exciting conversation with this lady, we delved into the secrets, struggles and hard work that went behind the making of VALÉRE.
What sparked your interest in jewellery?
My mama has always been interested in jewellery and has always had the most beautiful personal collection with rare, unique and custom-made designs. I used to always play with her jewellery as a little girl which is where you can say it all began. When I was older I started to learn about diamonds and gemstones and their characteristics and I was hooked.  There was more than the allure of the physical beauty, there was a beauty that ran deeper with meaning.
Tell us about your brand – VALÉRE 
Straight out of university I worked for a media agency called Mindshare and my client was Unilever, I worked closely with advertising their beauty brands to women. I loved that I got to indirectly make women feel beautiful through 'giving' them these beauty brands. But just advertising beauty brands to women wasn't enough for me. Every day I sat at my desk and I would draw designs on my media plans.  I knew I had to create and bring to life something that was directly from my heart which would make women feel beautiful when they wore my jewellery. I wanted to transfer all of my love, peace, health, and happiness to others through my jewellery.
Tell us about your designs. Do you have any signatures?
Yes! It wasn't planned but my first collection is still among our best sellers – 3 and a half years later. This collection is named 'Beauty is Born' and is a collection based on flowers. For me, using flowers helped to perfectly depict the beauty I wanted to bring to life. A 92-year-old artisan in Thailand had carved all of my designs and helped me birth VALÉRE. I believe this collection is still among the best sellers today because the true passion I had in my heart was present in this first collection – it was raw and authentic.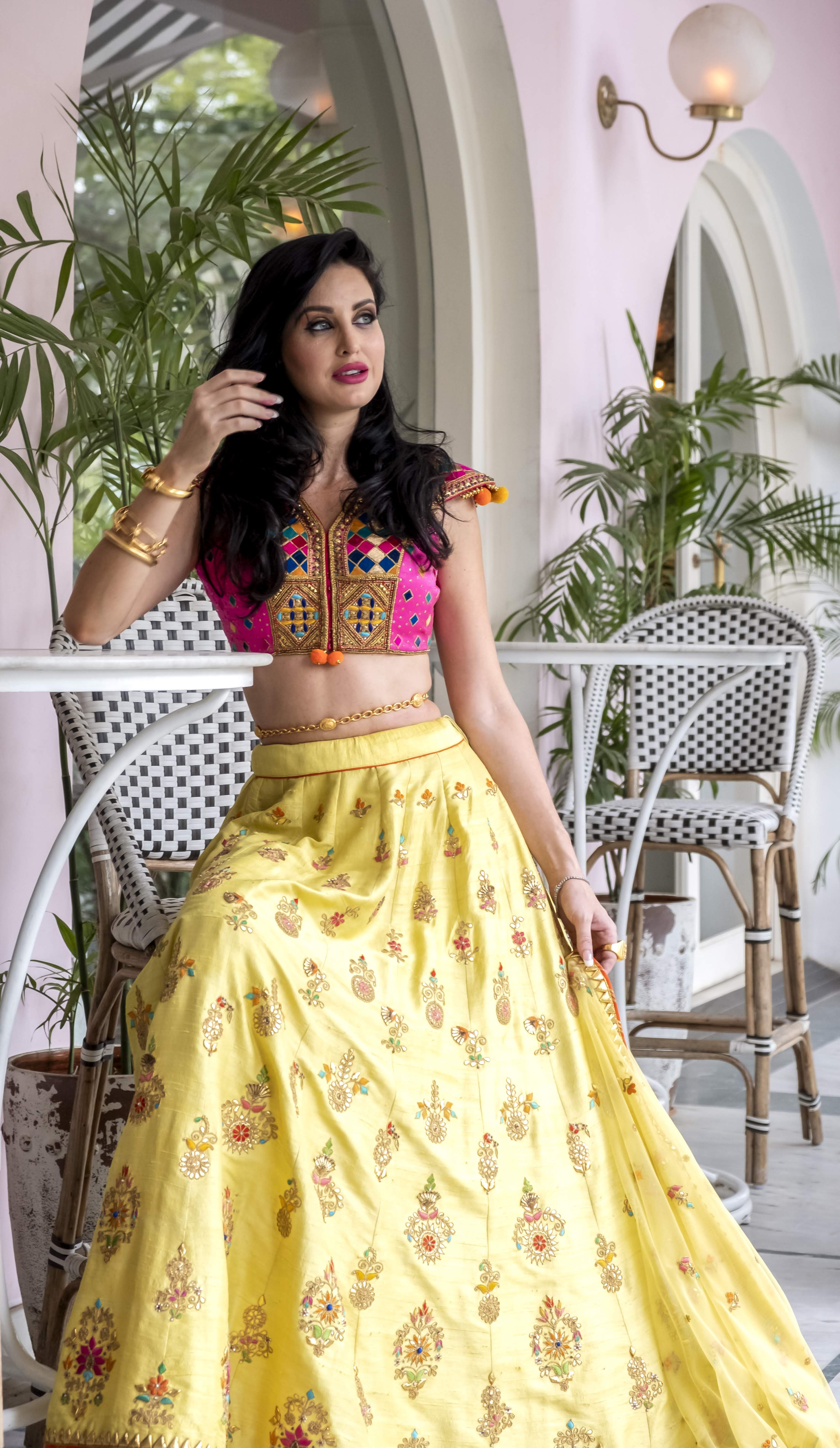 How do Indian influences find their way into your work?
The most recent collection 'Desert Rose' was inspired heavily by India. There is a strong use of lotus flowers which are auspicious across India. Every design and collection has a meaning and a story behind it. As my adopted country, India is very close to my heart and I wanted this collection to symbolize that. The model and muse I used for the Desert Rose collection campaign was Riya Ray, an Indian model based in Mumbai. Her beauty symbolized the core of this collection; feminine and delicate yet determined and strong – all of the characteristics of desert rose. The Treasures of Anandi collection was inspired by a sweet little girl I met in a slum in Jaipur. She had all these gorgeous characteristics flowing out of her – she was like a box of treasures and this collection was inspired by her story.
What challenges did you face while curating VALÉRE?
The hardest challenge I face is bringing the story I am choosing to tell to life in a justified way. I want the story and meaning of every collection to have depth and to perfectly resonate with the women I design it for.
Who is the VALÉRE Woman?
The VALÉRE woman is feminine, romantic, confident and alluring. She loves to wear jewellery to express herself.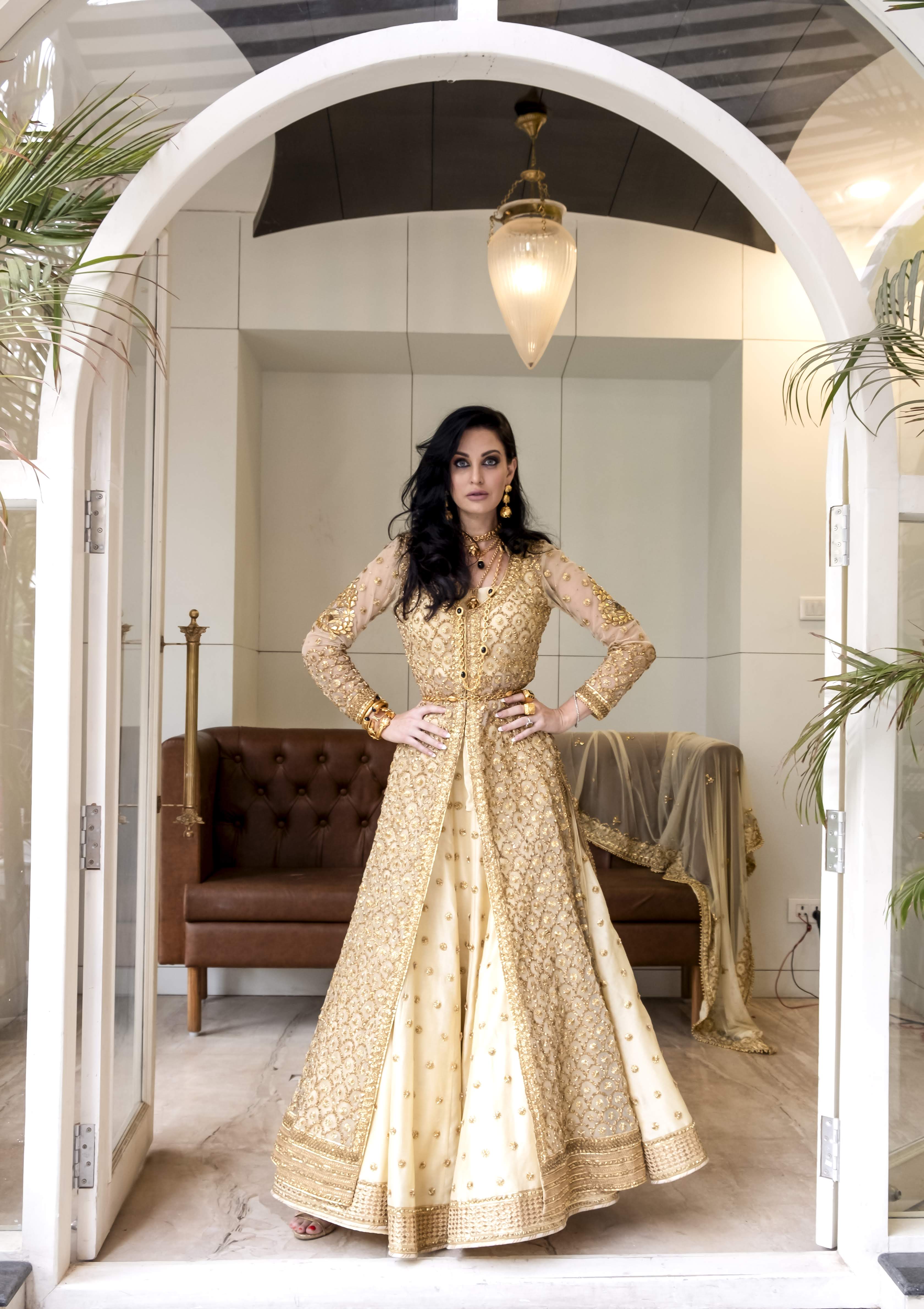 How do your designs empower women?
I truly believe that jewellery is one of the most romantic things a woman can wear, I want women to feel romantic, confident and alluring when they wear VALÉRE. When wearing VALÉRE jewellery, I want women to radiate the love, peace, health, and happiness I have infused into every VALÉRE design
What's on your mood board?
Right now? Hearts. The last year has been the biggest challenge I have faced so far on a personal level. I moved to India, a country I fell in love with and finally got to be with the greatest man I know, the love of my life. But not without challenges and struggles. Everything was new, I had to relearn everything. I left behind an entire life I loved and the people I loved, the people who inspire me, the people who have shaped me and filled me with all the love I have.  My heart had to remain strong. My heart was a centering force over the past year.  My next collection which will launch next month is called My Sacred Heart. So hearts are on my mood board. And light; the next phase is light and luminosity.
What's your most loved VALÉRE jewellery?
I cannot say. I love them all equally. Every piece has a meaning to me.
Can you walk us through a day in your life?
Haha! No day is ever the same for me! One thing that doesn't change is that I am ALWAYS working. I never stop. Not on weekends, not on vacation. When you own your own business, there is always someone or something that needs you. My mind never wanders from my work. I am always thinking of the next thing.
Hailing from Australia, how do you keep up with Jaipur and its unique culture?
As I said, this year has been the hardest for me. Life is very different here, the ease of Australia, the structure, the accessibility and the freedom is all missing in India. But I have to remain focused on the reason why I fell in love with this city and the Indian culture. I practice gratitude, I focus on the things in my life here which bring me love and happiness.
A few words of wisdom for the aspiring jewellery designers?
Do it! Don't just aspire or dream, follow your passion and turn it into reality. If your heart is truly in it, you will always succeed as a designer. When it comes from your heart and is your true passion, your designs will be authentic in their aesthetic – they will have a cohesive asthenic with a clear and defined story. Stay true to yourself and always listen to your heart when you design.