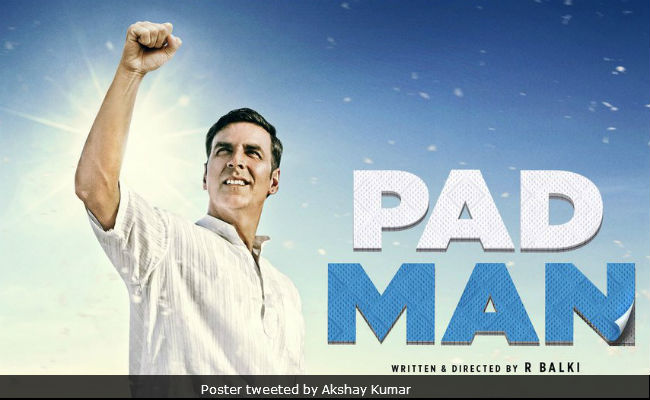 Periods- the word itself invites a thousand negative reactions from people, ranging from a frown to weird gestures and apathetic words. It's something which is looked down upon and ridiculed at times.
In a country like India that is breaking barriers every day in various fields like fashion, politics & economics, it's such a sheer disgrace to witness disrespecting thoughts towards women and their menstruation cycle. Releasing soon is the very first movie on periods- Padman, which is all set to go live on 25th January 2018. Along with a stellar star cast, like Akshay Kumar, Radhika Apte, Sonam Kapoor, the movie is already creating a buzz all across the social media.
Every woman who asks for a sanitary napkin in public, say a chemist's shop is gawked upon like she just asked for a nuclear bomb. Another weird concept related to the topic is how a woman is treated at her own home during her menstruation cycle- She is forbidden to touch anything or else enter the kitchen; she is also banned from going to the temple, saying that she is impure. Such are the accusations and humiliations a woman faces for seven days of every month.
It's about time that we raise our voice (and not eyebrows) against such irrelevant practices because, believe it or not, period is a very natural and necessary phenomenon in every woman's life.
Here's a quick round-up of 5 reasons why Padman is a must-watch, ground-breaking movie
It's Based On A True Story
Padman is based on the true story of a man named Arunachalam Muruganantham, who is a social entrepreneur hailing from Coimbatore. His conscious effort towards the socially-degrading issue related to the non-usage of sanitary pads created a revolution for many. He not only created a low-cost sanitary pad manufacturing machine but also solved a plethora of issues related to periods, especially in the remotest corners of our country.
It Features A Stunning Star Cast

Padman has created a buzz not only because of it's idiosyncratic story-line but also because of the fact that some of the most-recognized Bollywood actors have come together to support the issue through the medium of acting. The star cast includes- Akshay Kumar, Sonam Kapoor and Radhika Apte.
It Aims To Create Awareness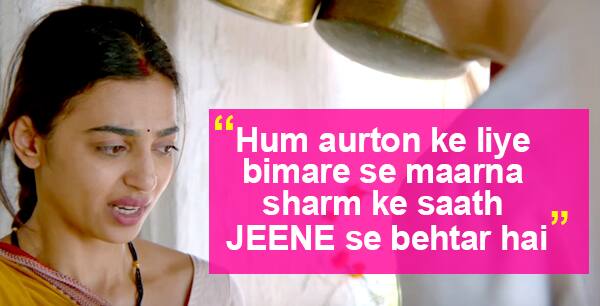 The foremost purpose of the movie, Padman, is to break the stereotype and create an awareness amongst the people to step up and accept the ridiculed fact- that period is nothing but a normal phenomenon. About 82% women in India don't use sanitary pads because of lack of awareness, poverty or else health issues and out of that 82 %, about 20% women get cervical cancer because of not using sanitary pads. The movie throws light on this very fact that women must use sanitary pads in order to maintain good hygiene.
Because It's Not A Taboo Anymore
It's high time that the old conventions should be left behind and not carried forward in the generation of real-time innovation. In the modern arena, women are backed-up by their strong demeanour and straightforward words. Such superstitions are vague for women and that's what Padman aims to portray.
It's A Breakthrough For Our Women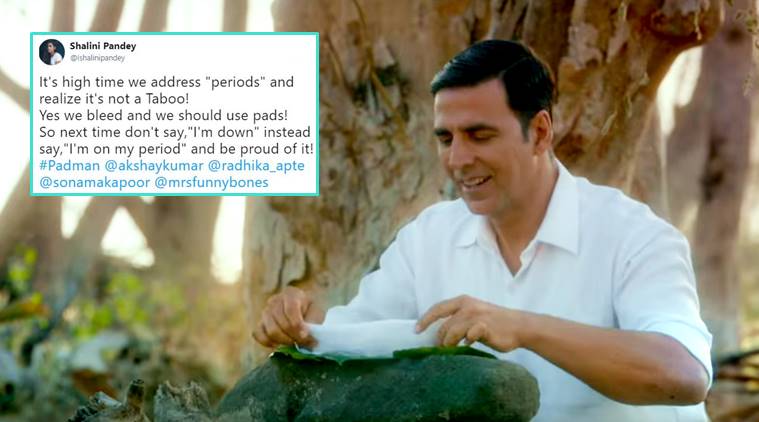 Padman is a cut through the shackles of old thoughts and conventions. It aims to lay down a strong foundation for Indian women who are still being oppressed by issues like these. Padman is based on the simple yet beautiful philosophy that how can periods, that is a biological key to a woman's motherhood, be something filthy or inauspicious.
What do you think about this article? Don't forget to share your views in the comments section below.