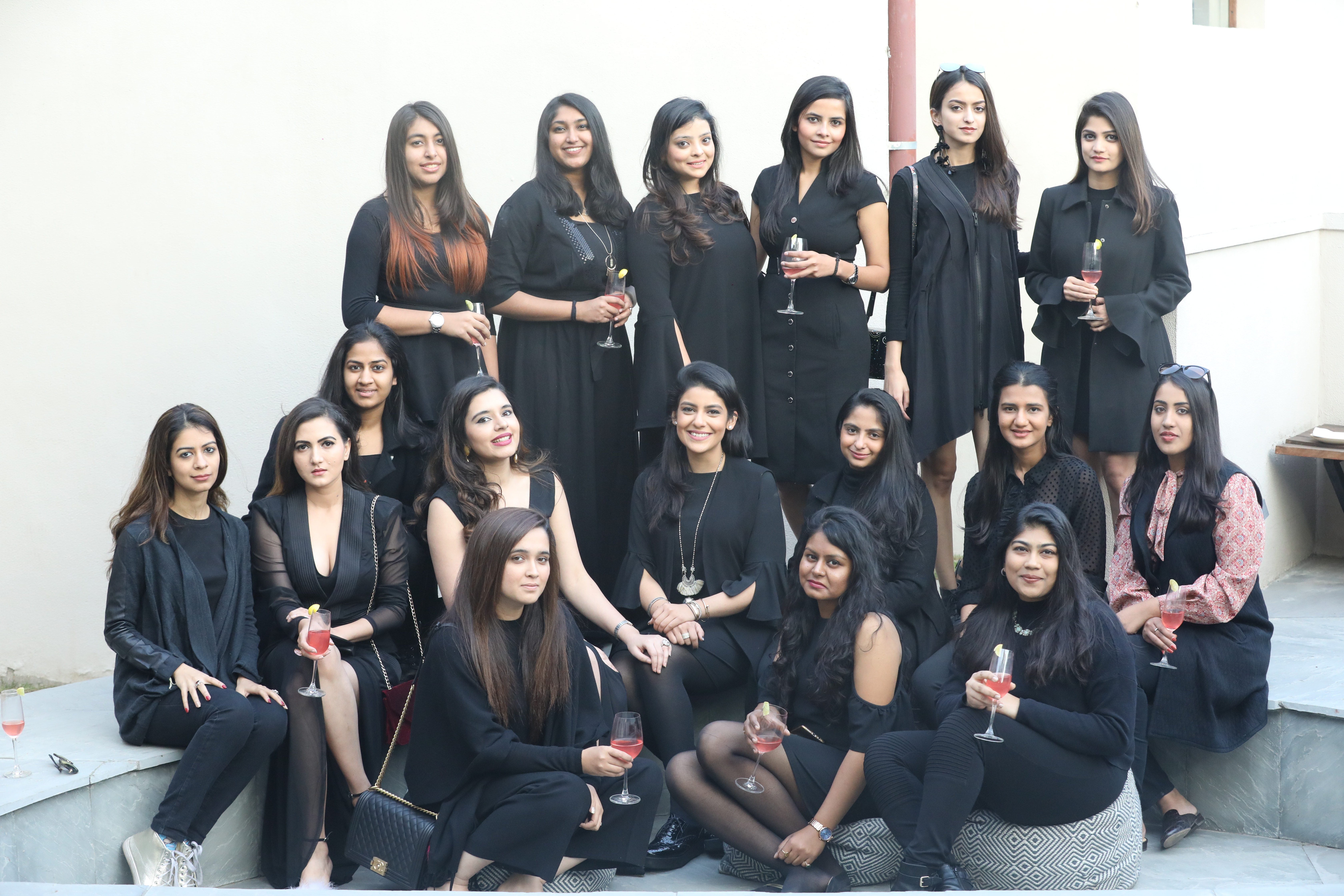 How often have you met a woman who makes you want to up your game? Trust us, nothing screams power like a lady who talks numbers and is determined to rise. After all, what's life, if not tied to goals? Here's to the unstoppable women of Jaipur, the game changers and the gate crashers who've got fire in their souls, faith in their hearts and a mission at hand. Here's to the women with crazy minds and even crazier dreams.
Summoning their spirits and shutting down all the voices, these empowered goddesses have proved that age is nothing but just a number. Through our campaign #WOMENWHOLEAD, we bring you the 15 most powerful young women of Jaipur who are an epitome of 'Girl Boss'.
From sharp dressing and cocktail banter to power play, here's to women who take the world by storm, one day at a time.
P.S.- This list is no particular sequence.
AAVRITI JAIN
Who she is: Co-founder, DHORA
Work and Journey: Dhora is evocative of all that is beautiful. The brainchild of Aavriti R Jain, 'Dhora' offers a unique signature style that is bold, contemporary and inspired by the province of Rajasthan, India.
To Aavriti, Rajasthan and Italy aren't simply travel destinations. They're home. Native to the desert state of India and educated at Istituto Marangoni, Milano, Aavriti has a unique perspective from which she draws inspiration. Her "minimal yet Indie" products embody old-world traditions and symbolize, "a simpler day for the modern free-spirited being." As a brand, Dhora aspires to bestow a breath of fresh air to the classic art and mold it in contemporary frames – by giving back to its source of inspiration through exquisite pieces of handcrafted jewelry. An enticing mélange of Indian karigari with minimal and one of a kind designs that are making want-o-meters soar even as we speak, 'Dhora' is not only very contemporary and edgy, it is truly mode de la muse!
What she says: Don't forget to have fun through your journey. Always remember to grow and give back to the society and the world.
ASTHA JAGWANI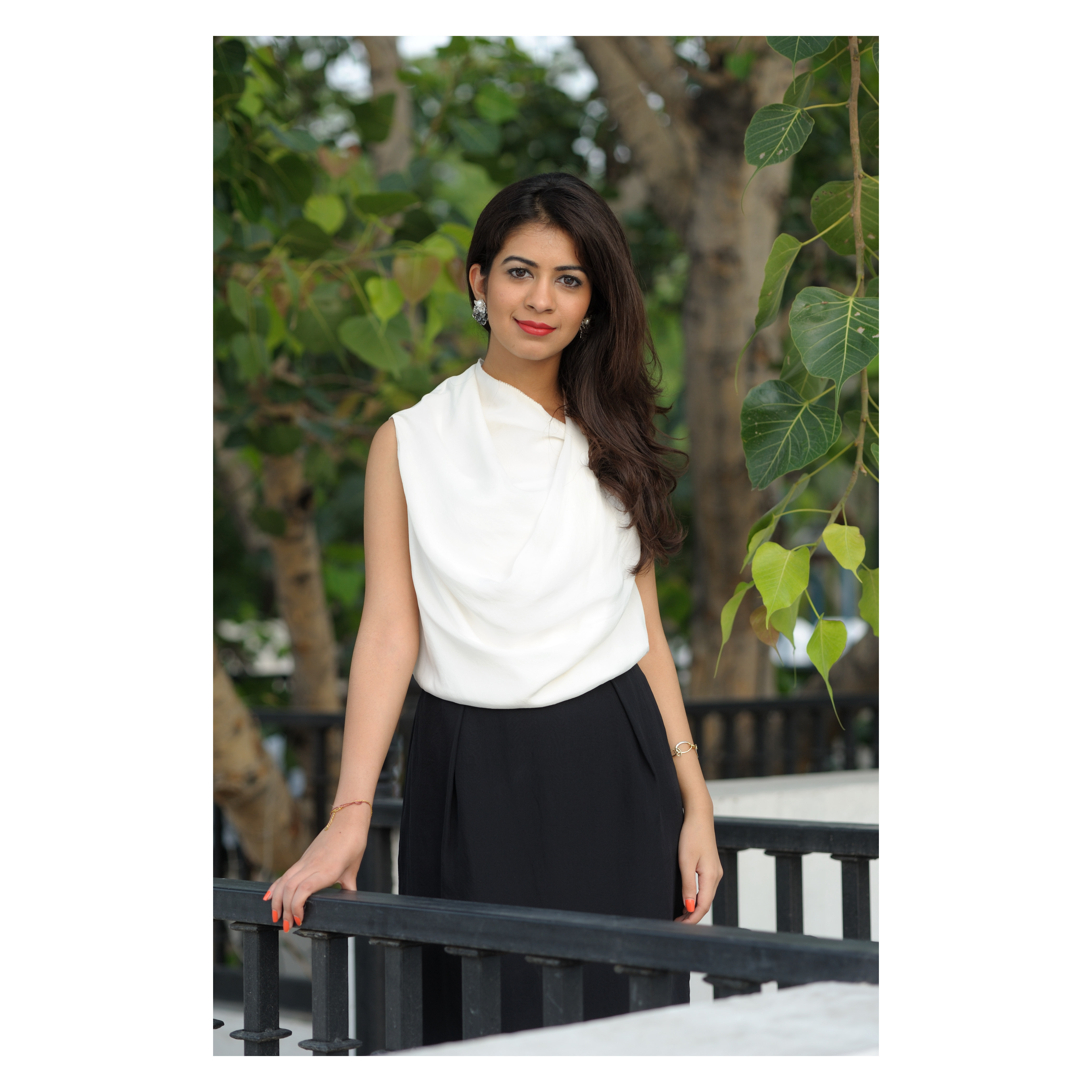 Who she is: Founder, Jewellery by Astha Jagwani
Work and journey: Raised in a creative environment/ family in the city of Jaipur, India, Astha has always dwelled in possibility. She found her passion in the world of jewels and gave wings to her dreams by founding her brand- Jewellery by Astha Jagwani.
Former design student with a foundation degree from Central Saint Martins, Astha recently completed her degree in BA Fashion Jewellery at London College of Fashion. One of her most successful and strong design collections is her avant-garde graduate collection 'Reflection'- which is based on the principle of attention to the reflection of life, than life itself. Giving a thought to strong detail, silhouette, and structure, Astha believes in creating magic through her designs. Her previous collections include material experiments in Perspex and Leather, Chrome and Enamel, Wood and Metal.
The most notable thing about Astha's Jewellery is that it is a reflection of her experiences in London after she moved back to her hometown in Rajasthan, India. She inculcates touches of European designs with Indian styles.
Her recent 'Vintage Coin Collection' and 'Crystal Collection' have been seen on various Indian celebrities such as Sonakshi Sinha, Nargis Fakhri for Harper's Bazaar Bride, Ileana D'Cruz and many more.
She currently retails through e-stores and high street fashion and designer boutiques in India.
Ogaan Emporio – Delhi
Ensemble – Delhi
Ogaan Hauz Khas – Delhi
Ensemble – Mumbai
Minerali Store – Mumbai
Janaki – Auroville – Pondicherry
Bombay Electric – Online
Ogaan – Online
Aashni and Co. – Online
Pernia's Pop Up Shop – Online
What she says: We believe that there truly is a piece of ours, for each one to enjoy wearing.
Visit Jewellery By Astha Jagwani on Instagram.
AYESHA SAJJAN & TWINKLE SINGH
What they do: Co-founders, Café quaint
Work and journey: Hailing from two contrasting fields, Ayesha and Twinkle found their common passion in the idea of a creative café that serves delectable fusion food that is healthy and wholesome at the same time. Both the boss ladies share an undying love for food and have proved their mettle in no time by bringing Café Quaint to life.
The menu at this cozy café is based on seasonal produce and has something new to offer every time you visit. With Ayesha Sajjan (the lawyer) at the helm in the kitchen, and Twinkle Singh (the banker) managing the day-to-day running of the café, they are joined by Ayesha's father- Preeth Singh to oversee their manually brewed coffee.
Preeth Singh, who is a photographer, and traveler, contributes his passion for coffee to the café. At Café Quaint, he brews the finest artisan Indian Arabicas sourced from nine different estates. Their coffee is roasted at Blue Tokai. Quaint is the only café in north India to do chemax – a brewing technique that gives coffee the clarity of wine, and aromas as deep.
What they say: "There is no substitute to hard work, and no job is menial, work is worship."
Visit Café Quaint on Instagram.
AYUSHI GOTEWALA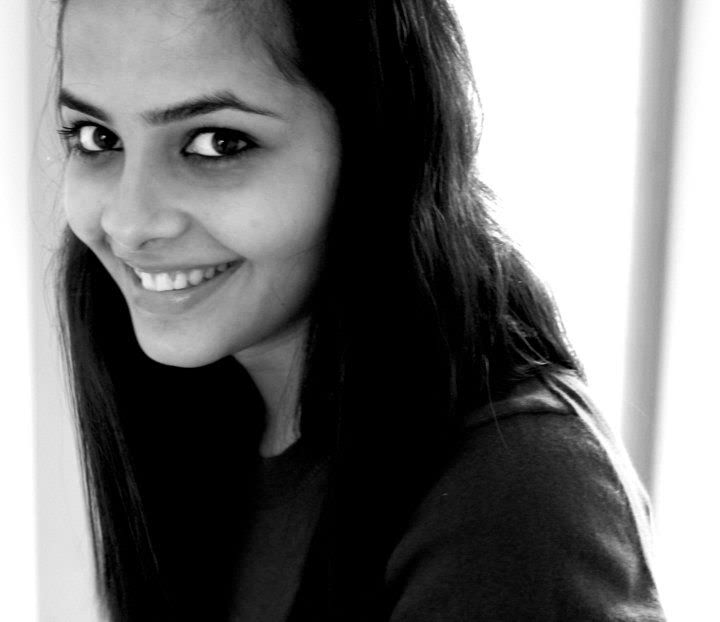 Who she is: Interior Designer
Work and Journey: A free-spirited soul, Ayushi carries a personal sense of unlimited possibilities and believes in putting her heart into her designs. She's a left-handed artist, ruled by the right hemisphere of her brain, which makes her a holistic creative thinker.
After completing a degree in Textiles from NIFT, Mumbai, Ayushi moved to New York to study Interior Architecture from Parsons, The New School of Design. Ayushi found her passion in the world of Interior Architecture and since then, there was no looking back for her. Having worked with some of the most renowned brands like Rajasthan Patrika and Villa Interiors, Ayushi is a creative thinker with path-breaking ideas.
What makes Ayushi stand out is the fact that she believes in lending a touch of nostalgia and elegance to her designs. Her desire to explore and interact with new cultures and people is insatiable and equally diverse.
What she says: "My goal is always to create a place where there is a memory! To create something exceptional, your mindset should be relentlessly focused on the smallest of details. After all, an interior is the natural projection of one's soul."
Visit Ayushi Gotewala on Instagram.
DEVIYA SINGH CHOUDHARY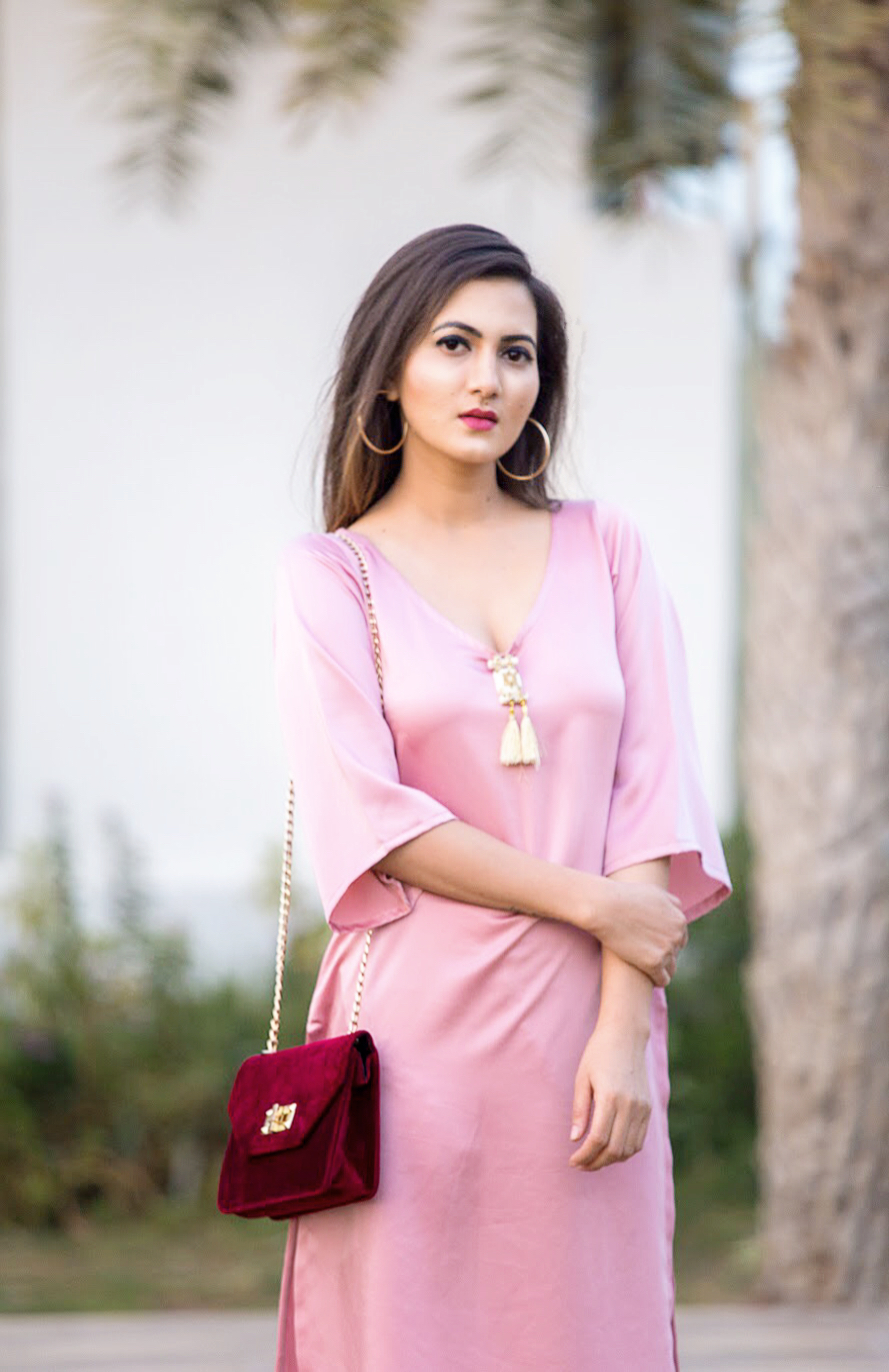 Who she is: Fashion Blogger & founder, Stay Beautiful Deviya and Co-founder of The Label Deviya Komal
Work and Journey: With a phenomenal taste in fashion, an unmatchable elegance and a persistent effort, Deviya has established herself as one of the most refined fashion bloggers of Jaipur. As her blog name suggests, Deviya's intense and never-ending love for fashion and beauty let her into this field. She set her foot in blogging almost two years ago, when it was still a new word in the city. However, her success is attributed not to her early entry, but to her outrightly feminine yet exceptional taste.
What makes Deviya stand out as a woman of substance is the fact that she puts her whole heart into her work, staying up-to-date with trends. Through her dedicated effort, Deviya has helped shape-up and revolutionize the fashion trends in the city.
Growing in the direction of her dreams, Deviya has now co-founded her clothing label called- The Label Deviya Komal, which offers exclusive and luxurious ethnic wear for women. Multi-talented as ever, Deviya personally designs and curates much of her collection.
Visit Deviya Singh Choudhary on Instagram.
DIA AJMERA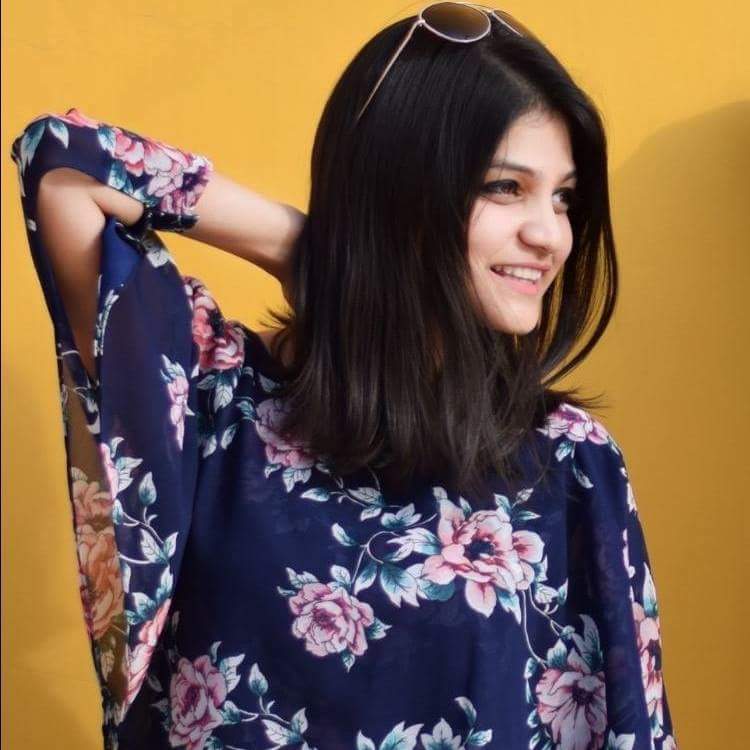 Who she is: Founder, Pasha India
Work and journey: Having completed her graduation in Fashion Design & Textiles from Lasalle College of the Arts, Singapore (Class of 2014), Dia always dreamt of curating effortlessly gorgeous outfits for women. What makes Dia stand out as a fashion designer is the fact that she curates Contemporary wear with drapes and a twist of ethnicity, for example: Dhoti Sarees, Dhoti Jumpsuits, Palazzo Sarees and so on. Being a boss woman that she is, Dia has single-handedly managed and operated Pasha ever since its inception in 2014. Through her unmatchable designs and effortless style, Dia persisted to make Pasha reach great heights of success.
She currently retails through her own store in Jaipur, an e-commerce website and various exhibitions in Kolkata, Chennai, Surat, and New York. The designer will soon begin merchandising in Mumbai, Delhi, Guwahati and Hyderabad.
What she says: "Don't be afraid to experiment or try something new."
Visit Pasha India on Instagram.
DIVISHA KHAITAN
Who she is: Fashion Stylist & Event Curator
Work and Journey: Ever since her childhood, Divisha has been fascinated by the world of fashion and its likes. Her prolonged passion for the field led her to pursuing the same for higher studies. After having completed her diploma in Fashion Design from Lasalle College of the Arts, Singapore, Divisha went on to pursue graduation in Fashion Media, followed by a degree in Fashion Management (MA) from Polimoda, Italy. Since then, there was no looking back for this fearless lady as she has been pursuing various interesting projects as a fashion stylist and an event curator. She has curated and organized numerous unique, eclectic and interactive events in the city like The Fall Collective (Theia), Monsoon Raga (Adya) and The Summer Station Sale (Tapri).
Following her interest and keenness in Fashion styling, Divisha takes up selective styling projects and collaborations like pre-wedding shoots, brand campaigns, social media campaigns etc. to style and direct. Some of the renowned brands that Divisha has styled for are Rawat Jewels, Sarto, and Adya.
Growing unstoppably in the direction of her dreams, Divisha is now building an exciting new brand of unique and quirky fashion accessories that is set to launch by this summer.
What she says: "Always be original with your sense of expression; never change it to please others."
Visit Divisha Khaitan on Instagram.
 GAURI RAWAT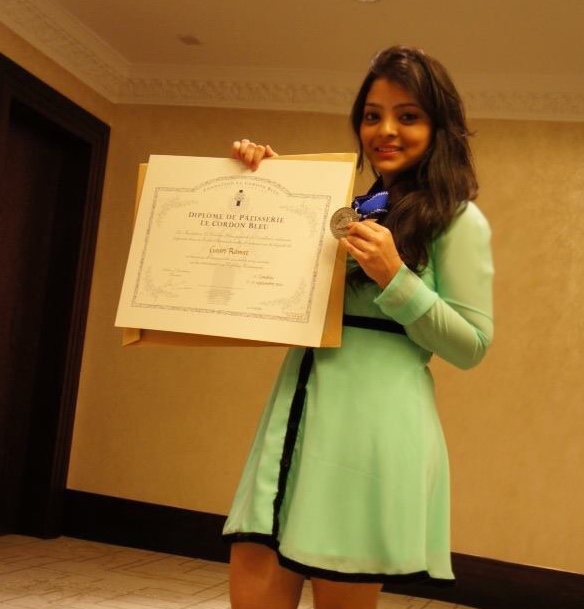 Who she is: Founder, Bakery Art by Gauri
Work and journey: The culinary journey of Gauri dates back to her home. Her passion for baking led her to one of the most prestigious culinary schools in London- Le Cordon Bleu. After training in the art of baking, Gauri aspired to bring a piece of that world to Jaipur through her delectable desserts. As a home baker, she bakes not just hearty desserts, but also dreams and hopes.
Like the name suggests, Bakery Art is all about quality ingredients, sophisticated simplicity, and attention to details. The secret ingredient is always Love. From macarons to cupcakes, choux pastries, tarts, cookies, and cakes, every delicious and scrumptious treat at Bakery Art simply melts in your mouth and enlivens your senses.
What she says: "Allow your passion to become your purpose and one day it will become your profession."
Visit Bakery Art By Gauri on Instagram.
KUHU KOCHAR & TEJASVI
Who they are: Co-founders, All Things Chocolate
Work and Journey: Having shared a penchant for chocolates, Kuhu and Tejasvi co-founded their brand- All Things Chocolate. Friends since the time they both raced for the cherries atop a birthday cake at a party in Jaipur, Tejaswi is the line's chef, while Kuhu, a designer by profession, is behind the brand's immaculate packaging. They might have varied talents, but their vision for the line is seamlessly in-sync.
Inspired by the simple joys of life, All Things uses personally handpicked ingredients from all across the globe to curate bars that are nothing but heavenly. The premium cocoa used in these bars ensures that you get lost in the divine chocolate goodness, with every single bite. Over the years, the brand has become a compulsion in customised wedding chocolates around the world, owing to the vivid flavors such as sangria, rose macaroons, etc.
Visit All Things Chocolate on Instagram.
MUSKAAN K. KUMBHAT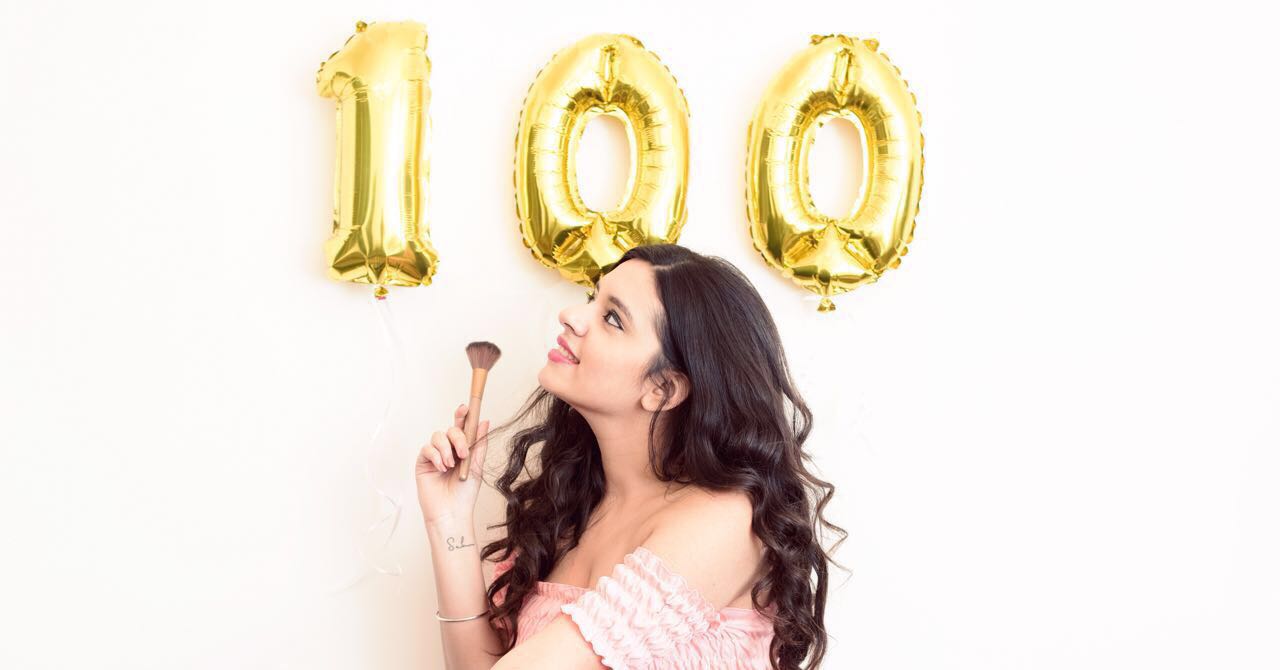 Who she is: Professional Makeup Artist
Work and Journey: A professional makeup artist with a specialization in Visual Arts & Communication, Muskaan believes that magic lies in her brush. She empowers people by making them feel more confident in their skin.
Since a young age, Muskaan was fascinated by the world of arts. Having trained under Subroto Gangopadhyay and the other who's who of the art world, she upholds a very strong background in fine arts. However, she always thought art as more of a hobby than a career. She pursued her training at the University of Arts London: London college of fashion and studied marketing communications along with editorial styling.
Muskaan gave the real wings to her dreams when she enrolled in the makeup school- Makeup forever professional Paris academy; and picked up the brush again. But this time her canvas was different. Within a year, Muskaan has beautified numerous women of the city, making them feel wonderful in their own skin. Since then, Muskaan has never looked back and continues to rise in her career. With immaculate contouring skills and a flawless finesse, Muskaan's makeup skills are unquestionably on-point. However, what makes this fierce woman stand out is her penchant for constant growth and effort. She goes beyond her comfort zone to make her clients look and feel strikingly gorgeous.
Growing in the direction of her dreams, Muskaan has future projects lined-up with three Bollywood celebrity stylists and television actors.
What she says: "Be the hardest worker in the room. Be relentless in your combat. And never leave home without lipstick."
Visit Muskaan K. Kumbhat on Instagram.
NEHA DEEPAK SHAH & SHIVIKA KOTHARI
Who they are: Co-founders, Meraaki Kitchen
Work and Journey: Neha Deepak Shah's tryst with cooking began at the young age of 7 (no surprise that her favourite past time was to read cook books). Her culinary passion further evolved while she was living alone for 5 years and by the age of 25, she had the position of first runner-up on MasterChef India Season 4. Her passion for culinary delights is not only a result of her fervor to eat good food but has also been inherited from a childhood spent in her mother's kitchen. Masterchef India gave her the opportunity to groom her skills finely – from traveling to Kerala to cook a traditional Kerala dish; cooking for guests at Jamavar at Hotel Leela; cooking for leading food critics in India; without water in Dubai for one task; and for over 300 people in Global Village for another.
She loves to experiment with a fusion of techniques and flavors that map out a progressive culinary story. Her strength lies in the food innovation, concepts, and flavors that she brings into the food. At Meraaki Kitchen, her signature recipes include Khaosuey, Hong Kong Style Waffles, Khaosuey and Burmese Samosa Curry, Melting Chocolate Ball, Pav Bhaji Fondue and Papdi Chaat.
Speaking about Shivika Kothari, she hails from the 5th Generation of KGK Group. Having an established diamond business, she is the first person from her family to have ventured into hospitality with an intention to not only add a new vertical to a much-established business, but also as an avenue of her own where she can add value.
Shivika studied Hospitality Administration at Boston University in Massachusetts, USA during which she accumulated acumen to anticipate guest needs as she realized that customization and a personal touch are the keys to success in this industry. By venturing into Meraaki Kitchen, Shivika aspires to create a space that is above and beyond ordinary and deliver a true everlasting experience for its patrons. For this, she draws inspiration from her parents who have been leading the diversified portfolio at KGK.
Shivika has been awarded as the Young Female Entrepreneur of the year, Jaipur by Business Insider and Future Leader Award by Coutts Bank London. Her culinary inspiration comes from traveling to new places regularly and exploring different dining experiences.
Visit Meraaki Kitchen on Instagram.
PARI CHOUDHARY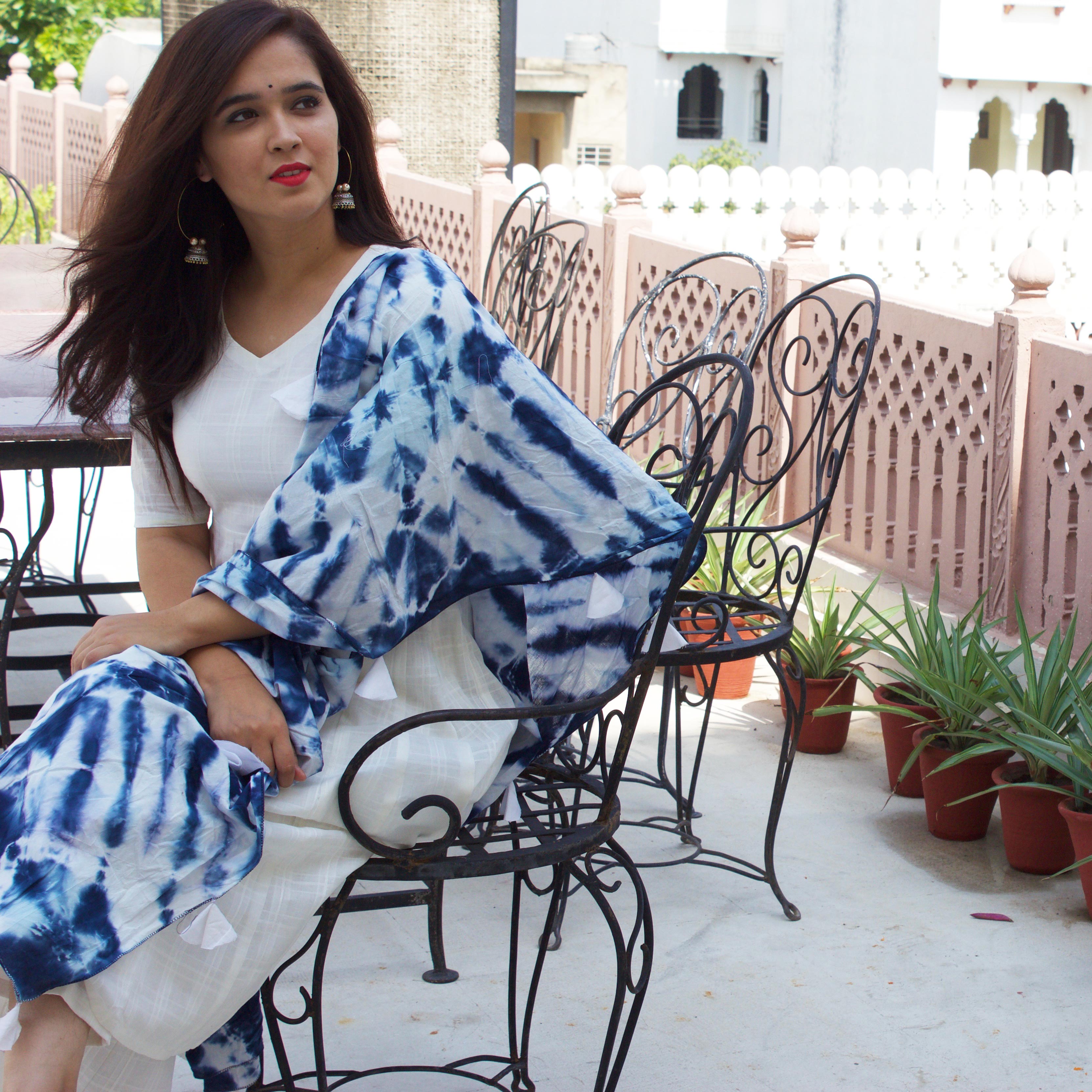 Who she is: Founder, Bunaai & UrbanStree and a former Fashion Blogger
Work and Journey: With a penchant for fashion and styling, Pari stepped into the world of fashion blogging in December 2014. Having an experience in the field of Advertising and Social/Digital Marketing, Pari used her expertise to take her blog to greater heights.
She is a lady who always believes in swirling her ways to find new interests. Upholding a keen interest in photography, this super versatile woman has worked as a photographer for various designers. Being a fashion enthusiast and a sui generis stylist, in addition to her blog, Pari came up with "Bunaai" in November 2016. With an overwhelming fan base, Bunaai became popular in no time and Pari tasted success as a designer too. Since then, she has never looked back. Foraying into the world of block printing, Pari founded another startup- "UrbanStree", in December 2017.
What she says: "Take up one idea. Make that one idea your life–think of it, dream of it, live on that idea. Let the brain, muscles, nerves, every part of your body, be full of that idea, and just leave every other idea alone. This is the way to success."
Visit Bunaai by Pari Choudhary on Instagram.
PARIDHI JAIPURIA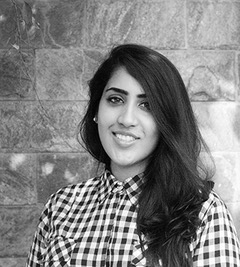 Who she is: Fashion Designer and Founder, PARIDHI JAIPURIA
Work and Journey: One of the most renowned fashion designers of Jaipur, Paridhi has showcased her immaculate collection in Lakme Fashion Week and has dressed numerous celebrities in her gorgeous designs. Her label Paridhi Jaipuria is a minimalistic and tactile aesthetically pleasing brand.
Her collections feature textured, rich, natural and hand-woven fabrics along with surface value additions like hand beadwork, patchwork, block print and other techniques. The label caters to women who lust for everyday urban clothing that takes them from boardroom to ballroom as effortlessly as possible. The label revolves around women who believe in their individuality with a focus on style, quality and detailing.
What she says: Going to quote designer Michael Colovos here "You have to dig deep and really put your brand out there. You have to be authentic. The world is craving more authenticity, not more stuff". So take the risk! With the right mindset and motivation, everything is achievable.
Visit Paridhi Jaipuria on Instagram.
SAACHI THAHRYAMAL
Who she is: Fashion Designer
Work and Journey: Daughter of one of India's leading Fashion Designers- Monisha Thahryamal, Saachi always had a love for designing in her blood. After her degree in Fashion Retail Management from Birmingham Institute of Art and Design, Saachi returned back to work and managed her mother's brand. Having gained considerable experience with her for over 2 years, she launched her own product line which caters to a younger generation, much different from what her mother caters to. Founded in March 2015, Saachi's label is all about fun silhouettes, innovative embroideries, leaning more towards Indo-western category than solely Indian. Currently, the designer supplies to AZA Juhu, Altamount & South Ex, Shagun Bangkok and also owns a flagship store and workshop in Jaipur, Rajasthan.
Saachi is passionate about lending a fresh new contemporary twist to the traditional kaarigari. She rose to the forefront after her first fashion show in 2016 at INDIA RUNWAY WEEK where she showcased her collection "SNOWFLAKE".
Her designs are outrightly inspired by nature, architecture, people and even cultures. Believing in the beauty of her dreams, Saachi creates things that speak to her. Stimulated by competition and newness, this boss woman always believes in pushing her limits by trying her hands on new fabrics, unique embroideries and trendy cuts.
What she says: "Work hard, try to create things that don't already exist, get in the mind of your clients and LOVE what you do. My mother always says that you should have your own handwriting: and I have been working since day one to achieve that."
Visit Saachi Thahryamal on Instagram
APURVA KOTHARI, RUPAL GUPTA, NIHARIKA ADWANI & REET AGRAWAL
Who they are: Co-founders, Sanchaar
Work and Journey: Sanchaar is an effort spearheaded by four teenage girls to promote financial independence of underprivileged women. It was borne out of several coffee conversations in which the four co-founders pondered upon ways in which the massive potential of women could be realized in our society. Through conversations and reflections, they created a messy mind map on a tissue paper- and boom- Sanchaar's business plan was laid out.
In the past, Sanchaar has conducted several workshops, collaborated with reputable NGOs and lead intensive skill induction workshops. For instance, during Rakhi, Team Sanchaar taught more than 50 underprivileged women the income generating craft of band making. In the future, they envision taking baby steps to create ripples of positive change across the city, state, country and beyond. What makes these fearless-four stand apart is the fact that they're the youngest yet the most passionate ones to be on this list.
What they say: "Sanchaar translates into communication: It erases differences, helps share ideas, and frees the dependent- such is the power of communication."
There's beauty in dreaming, but there's a fearless, unbeatable fun in making your dreams see the light of the day. Our 15 most powerful women are a gorgeous melange of dreams, courage, creativity and passion, all strewn into one. These are the empowered goddesses who believe in making things happen and growing in the direction of their dreams. Here's wishing a lot more power and passion to all the dauntless women out there.